Who Is Sam Riegel's Wife? Everything about the Cinematographer Quyen Tran
Know how Quyen Tran went from wanting to be a CIA agent to a cinematographer.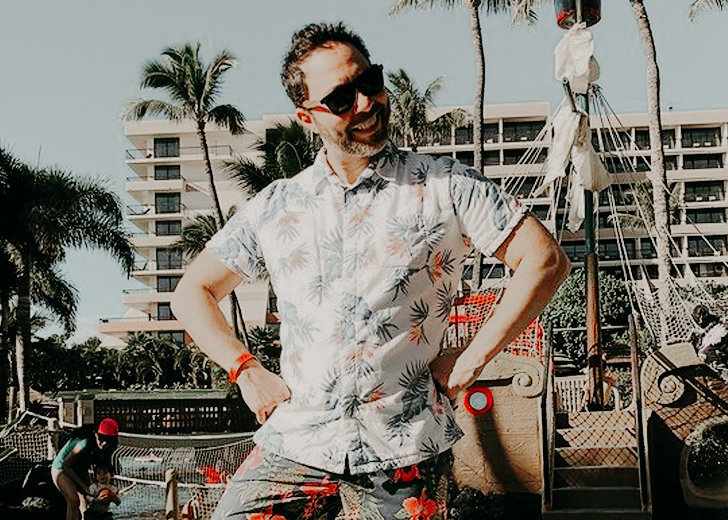 Quyen Tran is an award-winning American cinematographer who skillfully conveys stories to her viewers. 
She began her career in 2004 with short movies such as Aunty Gs and Echostop. Since then, she has worked for several successful films like Pali Road and Palm Springs. 
Tran has also worked for famous streaming services like Netflix, HBO, Hulu, and FX. In her 17-year career, she has been credited for 74 projects. 
She is married to voice actor and director Sam Riegel. Get to know everything about the wife of the Emmy-winning director.
Quen Tran's Early Life
Before Tran was born, her parents fled Vietnam and came to the USA in 1975. Tran's family comprises her mother, father, and two older sisters. 
Unlike Tran, her sisters were born in Vietnam. The siblings were very competitive growing up. Her sisters played the violin while she took flute class. 
In her teenage years, Tran was fascinated with the Central Intelligence Agency (CIA) and wanted to pursue a career there. Science fiction novels by authors such as Anne McCaffrey, Ursula Le Guin, and Piers Anthony heavily inspired her dream to become a spy. 
She was determined to follow that career path and, as a result, took many language classes such as Japanese, Latin, German, and Italian. She is also fluent in her mother tongue, Vietnamese.
Tran had even learned martial arts but soon realized her desire to make a career in government service was far-fetched. Additionally, she didn't have perfect vision which slimmed down her chances to minuscule.
She went to the University of Virginia (UVA) for her higher studies. In her first year in college, she took many pre-med classes but left because she could never develop an interest. 
She then chose electives like mythology, language, and art. She excelled in those subjects. However, she didn't pursue it professionally because of a lack of opportunities. She finally followed her passion for a Master's when she enrolled in a Film School.
How Did Quyen Tran and Sam Riegel Meet?
Tran and Riegel met at UVA. The couple used to be part of an Acapella group in college. 
Acapella had been a massive part of Tran's life throughout her college. However, she never considered herself as a singer and contributed her work as the music director for the group. 
Tran did not like Riegel when they first met. But she always respected him as an artist and thought he was a talented singer and a performer. 
The duo were polar opposites, so Tran initially did not want to pursue a relationship with him. Riegel chased after Tran, but his Casanova ways made her steer clear of him.
The duo started to spend more time together after she broke up with one of her ex-boyfriends. 
They became excellent friends and ended up dating each other. However, before the pair got together, Tran had given Riegel an ultimatum to change his playboy antics. 
The voice actor changed himself for her, and the couple has been together since. 
How 9/11 Changed Quyen Tran's Life
On September 11, 2001, terrorist group Al-Qaeda attacked the USA,  plunging New York into chaos. The famous twin towers, World Trade Center, were brought to the ground, and Tran was there to witness it all. 
Reigel had given Tran her first camera on her birthday, and she had a huge passion for photography. However, Tran did not know that her hobby, combined with the tragedy of 9/11, would change her life forever. 
The couple was in an apartment near the twin towers when the incident happened. As soon as she saw the first plane strike the building, Tran impulsively grabbed her camera and started taking pictures from her window. 
Tran assumed it was an accident; however, she knew their life was in danger when the second crash occurred. She grabbed her camera, and the duo ran out of the apartment. 
Even outside the apartment, she continued taking pictures and documenting everything that was happening. The duo was sure they were going to die. They could not see clearly nor hear properly because of the ash and debris everywhere. 
Tran confessed she took the pictures because she felt the need to document the tragic history. However, she clarified it was never for money or fame — it was just an impulsive thing she did at the right time. 
After the incident, she took her photos to the Associated Press, who were pleased with her work. They gave her a badge and asked her to film and document the incidents for them.
It was then that Tran realized this was what she wanted to do. 
The near-death experience gave her the courage to leave her past behind and move forward in life. She wanted to follow her true passion; hence she quit her corporate job and pursued arts. 
She worked for a couple of news outlets before deciding to become a cinematographer. Tran applied for a Master's degree at the University of California, Los Angeles (UCLA), and the AFI Conservatory. 
She soon got accepted, which motivated Tran and Riegel to get away from New York. They were already traumatized by 9/11, and her acceptance was a sign for them to move to California. 
She completed her Master's degree and finally pursued a career in what she loved the most — cinematography. 
In 2017, Tran was awarded the ASC Rising star in American Cinematographer. Similarly, in 2019, Variety listed her as one of the top ten directors of photography (DP) to watch.
She also earned the title of 2019 Distinguished Alumni Award from UCLA. 
9/11 not only helped Tran with her career but also with her love life. She had been with Riegel for three years before the incident. 
The terrifying near-death experience tested their relationship and brought them closer. The trauma bonded their relationship, and the duo realized they could not live without each other. 
9/11 confirmed that they belonged together, and it does not come off as a surprise that the pair are still together after two decades — living their happily ever after with two kids.