Amid Constant Gay Rumors, Richard Simmons Stays Silent
Richard Simmons filed a lawsuit against multiple magazines in May 2017 after they claimed he is a transgender man.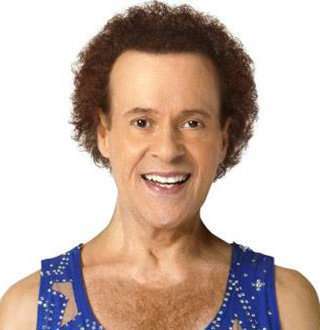 Gender stereotypes are often linked to one's orientation and inclination. Men are supposed to act "masculine," and females are supposed to act "feminine." Should a person defy social constructs, they get labelled as queer.
Richard Simmons, too, has been labelled gay by his fans because of his flamboyance.  
The 72-year-old fitness instructor and television personality is best known for his health and fitness programs, videos, and books. Most prominently, he promoted weight-loss programs through his 'Sweatin' to the Oldies' line of aerobics videos.
The Fitness Guru's Flamboyant Lifestyle Invited Gay Rumors
From candy-striped dolphin shorts to tank tops embellished with Swarovski crystals, Simmons has an exquisite and unique taste when it comes to fashion.
His eccentric wardrobe is definitely impressive, but it has led many fans to believe he is gay. 
On September 2, 2018, one twitter user said that Simmons was gay, quoting stand-up comedian Norm McDonald.
After months of speculation, the sitcom star Ellen DeGeneres admitted that yes, she's gay. Inspired by her courage, today, diet-guru Richard Simmons admitted that he is really, really, really, really gay.
-Norm McDonald #LGBTQtwitter — Orry O'Connor-BBHC (@OrryOconnor) September 3, 2018
Another Twitter user quipped about how she stopped exercising after she found out that Richard Simmons was gay.
Simmons Filed Lawsuit against Top Magazines
In May 2017, Simmons filed a lawsuit against the National Enquirer, Radar Online, and American Media, Inc. after they published various articles between June 2016 and March 2017, claiming he is a transgender man.
The lawsuit stated that the National Enquirer and Radar Online "cheaply and crassly commercialized and sensationalized an issue that ought to be treated with respect and sensitivity." The lawsuit further claimed the outlets published the stories with "calculated malice."
In June 2016, The National Enquirer published an article on Richards with the title, "Richard Simmons: He's Now a Woman."
However, the court's judgment went against Simmons and they dismissed his defamation lawsuit against the magazines. On top of that, he was ordered to pay nearly $130,000 in attorneys' fees to the media outlets and their publisher, American Media, according to court documents.
His Orientation Still Remains a Mystery
Despite all the claims of him being gay, Simmons has never publicly confirmed his orientation. 
It is nappropriate to speculate about someone's orientation and judge their life choices. The best thing that we can do is respect their secrecy until they open up on will.
Simmons Grew Up In New Orleans
Simmons was born on July 12, 1948, in New Orleans, Louisiana, to Shirley May and Leonard Douglas Simmons. He also has an elder brother named Lenny Simmons.
The fitness coach attended Cor Jesu High School and later joined the University of Louisiana at Lafayette. He graduated from Florida State University with a BA in Art.