Queer Icon 'girl in red' Talks Dropping Out of College and Adjusting to the Rockstar Lifestyle
Marie Ulven, who goes by the lowercase moniker 'girl in red' is all set to drop her debut album.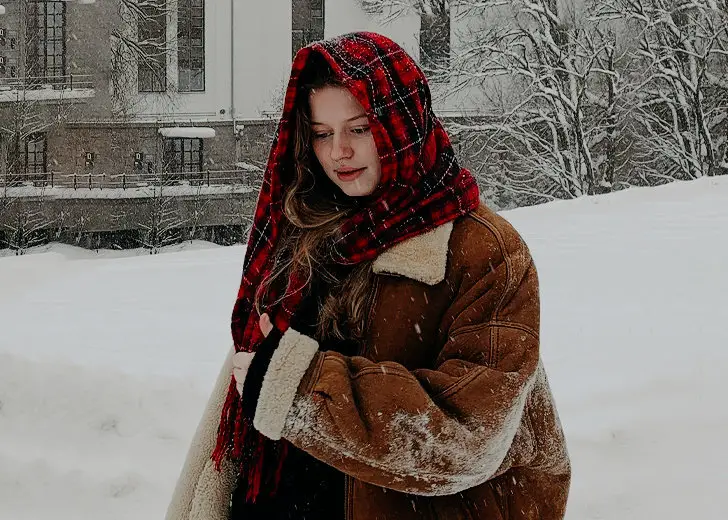 Marie Ulven, who goes by the lowercase moniker 'girl in red' is best known for her first SoundCloud bedroom pop release, 'I wanna be your girlfriend,' that gradually racked up listens before snowballing into a smashing indie hit. 
The artist and song started gaining traction in the U.S and the New York Times even named it one of the best songs of 2018. 
Her seminal track became the catalyst for her first EP, 'chapter 1', which was conceived, written, and recorded from the comforts of her bedroom. The singer released a string of singles and EPs, which expanded her fanbase, especially amongst Gen Z. 
Her tracks tell the tales of affection towards women and nonbinary couples. Music has allowed girl in red to express her gender and sexual identity, which gained a digital community that named her the queer pop icon. She explains to Bustle,
Everything I have written about comes from a queer perspective.
Ulven Dropped Out of School to Focus on Music
Ulven's hit single 'i wanna be your girlfriend' has accumulated over 165 million listens on Spotify (and counting). She was blowing up everywhere and called up to interviews, photoshoots, and other press-related events. 
In an interview with Stereogum, Ulven reminisces when she was both a musician and a student. With newfound fame and the release of her album, Ulven found it challenging to balance school and music and eventually dropped out to focus on the latter. 
Ulven was pursuing a Bachelor's Degree in songwriting and production at her dream college, Westerdals Oslo School of Arts, Communication and Technology.
She balanced both by sometimes forgoing music opportunities and other times asking for leverage at school. But when she asked for a year off to tour, the school refused, so she dropped out. 
Then they kept calling me for months after I won a few Norwegian awards. They were trying to get me back. That's so awkward. Imagine being that school. 
She admits that she has no regrets over her decision to leave her studies, especially since she can fully immerse herself in making music. 
She Is Geared Up for Her Debut Album Release
Ulven is now ready to make another splash with the release of her long-awaited new album if i could make it go quiet, which comprises a thread of singles that she wrote almost entirely herself.
The 11 track treatise flits between synthpop, R&B, new wave, rap, and piano balladry. 
Whether her tracks are about romance or mental health, Ulven's songs have resonated so heavily with listeners because of her ability to weave empowerment anthems with warts-and-all vulnerability.
Her single 'Serotonin,' which was co-produced by her favorite producer, FINNEAS, is a prime example of her mental health struggles. It has earned her first entries on Billboard's Hot Alternative Songs and Emerging Artists charts. 
She is definitely an artist to watch for.