Girl In Red's Unrequited Love Was The Inspiration For Her Stage Name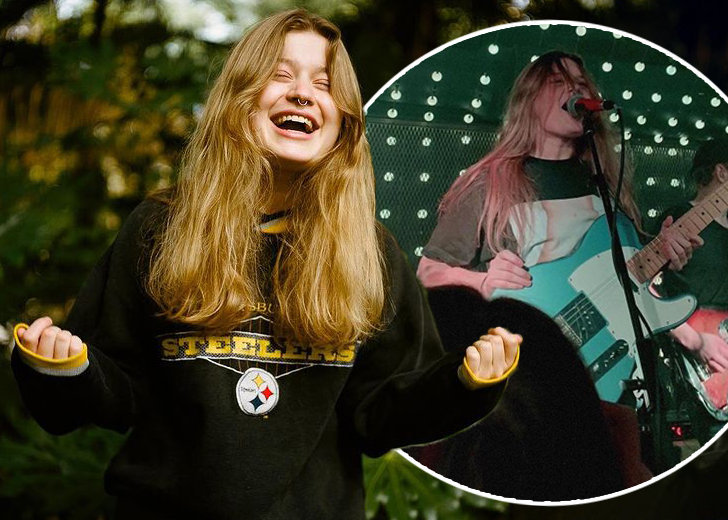 Girl in Red has become a cult figure among tender lesbians and bisexual women worldwide since she started releasing "her emotional, guitar-driven songs" on music platforms. Her songs touch upon topics such as heartbreak, romance, and mental health, representing the diary of any teenager hoping for a reprieve.
What Is Girl In Red's Real Name?
Born in the town of Horten, Norway on February 16, 1999, Girl in Red's real name is Marie Ulven Ringheim. Her divorced parents brought her up along with her sisters.
Speaking to Them magazine in September 2019, the Queer icon described her childhood to be nothing short of boring. She always felt left out even though she had friends and family.
I was always bored growing up; I had friends, but I always felt like I wasn't a part of anything. I felt like nothing had meaning.
And that is also one of the reasons how Girl in Red started making music. Now, she feels the music that she makes is part of herself.
Her Stage Name Is Inspired From A Story With Her Best Friend
Those who have listened to Marie Ulven's songs, call her by her stage name, Girl in Red. But many might not know the story behind the name.
The Norwegian indie-pop singer-songwriter revealed the truth behind her stage name during an interview with Complex Magazine in February 2019. 
She remembered the day back in 2017 when she was to meet her best friend at a festival but could not find her due to the massive crowd. After a lot of hustle and texts [writing "Where are you?"], she saw her in a red sweater.
With her friend in front of her, Ulven quickly referred to her as "girl in red" and also texted the same to her friend.
She just came a little bit closer. She was wearing a red sweater. I just said, "girl in red." I texted her, "girl in red." I have a screenshot so I have proof that it happened in 2017.
Some months after that event, she bought a red sweater (a red turtleneck) for herself and took a photo at school saying, "girl in red." And that was the moment when she discovered her stage name.
I was like, "Holy [Expletive]. This is it man."
Her Best Friend Is Her Unrequited Love: 'I Wanna Be Your Girlfriend'
Girl in Red was in unrequited love with her best friend, whose red sweater inspired the queer singer to her stage name.
The 21-year-old singer even dedicated a song expressing her love for her best friend. The song was none other than her debut single 'I Wanna Be Your Girlfriend.'
Unrequited love. That's also what "I wanna be your girlfriend" song is about. It's about me falling in love with my straight best friend and how I just really wanted to see her that summer, but she had a boyfriend, and I didn't meet her once and I was so [Expletive] sad.
The song that was released on SoundCloud in November 2016 was about her falling in love with her straight best friend.