Nina Gray Has Found a Partner to Get Married to — A Look into Her Love-Life
Once divorced Nina Gray has finally found the one.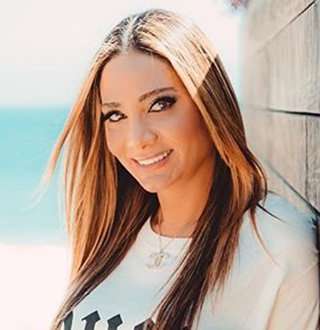 Quick Information
Hair

Long

Hair Color

Blonde

Eye Color

Hazel

Daughter/s

Nicolette Gray and Blair Gray

Date of Birth

Aug 23, 1974

Age

49 Years, 1 Months

Nationality American
Profession

Dentist

Relationship Status

Dating

Net Worth

Not Disclosed

Ethnicity/Race

Mixed

Religion

Muslim

College

Tufts University School of Dental Medicine

Height/ How Tall?

5' 9"

Birth Place

Iran

Ex-Husband

Not Disclosed

Divorce/Split

Yes (Once)

Wedding Date

mid-1990s

Boyfriend

Nick

Official Site

https://www.officialninagray.com/

Children/Kids

2
Nina Gray was relishing her singlehood, taking care of her two daughters, Blaire and Nicolette. 
On March 7, 2021, she took to YouTube to announce she was dating a man who changed her perspective on marriage, something that no man was able to do since her divorce. 
Gray Was Married Once
Gray was married to a businessman in the mid-1990s. Although her parents wanted her to marry a doctor, she fell in love with him and started a family. 
The pair welcomed two daughters, Nicolette and Blaire, but their courtship ended eight years after tying the knot. 
The social media influencer got candid about her married life in a YouTube video in March 2020.
Gray shared that she and her husband were truly happy in their relationship until things went south. She explained how the hard part of the divorce was seeing her daughters, even today, leave home to go to their father's. 
The mother-of-two also expressed that filing for divorce was extremely hard as her parents were strictly against separation. They would want her to keep the relationship for the sake of her daughters.
But her daughters were the ones to motivate Gray to divorce. The independent woman she is, she wanted them to know that being single was better than an unhappy marriage. 
The Boyfriend She Could Marry
Gray started dating her boyfriend somewhere around late 2020 or January 2021. She officially revealed  she was dating on March 7, 2021, through a YouTube video.
In the video, she appeared with her cameraman Nick, whom she also calls her husband. The New York native then shared she had been dating someone for three months. She gave details of their common interest in vacationing, fine dining, drinking wine, and so on. 
Revealing that her boyfriend lived a minute away from her home, the Instagram star then reasoned how he differed from the men she dated until then. She had never thought about marrying after her divorce, but within three months of dating, her boyfriend was making her feel she could marry again.
I haven't wanted to get married ever since my divorce. And this is the first guy that after my divorce I actually feel like I could live with and have a fantastic time with it and not feel like my space is being invaded. 
Gray also praised her boyfriend for being one of the most genuine men she had ever met. She mentioned he respected her professional ventures, including her dentistry and social media activities. 
The most important factor was that her daughters knew him and loved to spend time with him. While she detailed how happy she was with her relationship, she kept the identity of her heartthrob concealed, revealing neither his name nor his profession. 
Gray's Lavish Life with Daughters
Gray was 10 when she came to the U.S. from the war-torn Iran. She always wanted to be an independent and got her first job when she was 15. Since then, she has continuously worked her way up to be a millionaire.
She is many things — a dentist, a chef with a published cookbook, a YouTuber, and an Instagram sensation. 
She went to UCLA first and got her B.A. in Psychology, and then attended the Tufts University School of Dental Medicine for her Doctorate of Dental Medicine, which she got in 2001.
Since then, she has become the owner of multiple businesses and three dental practices.
The multi-talented diva also makes a considerable bulk of income from buying and selling houses. She detailed how she amassed her fortune doing that in a three-part 'How I became a Millionaire' video series.
Another way Gray makes money is through her stock market activities.
Currently, she is taking time off from YouTube. As she explained on her last video on March 19, 2021, that she is taking a break from her regular life of raising her kids and making money over the past 20 odd years.
She expressed her desire to work out, travel, and reduce her time working as a dentist to just a few days a week. She said she wanted more time for herself to enjoy and build a relationship with her new boyfriend.