Ivy Calvin Interracial Family With Wife & Net Worth Info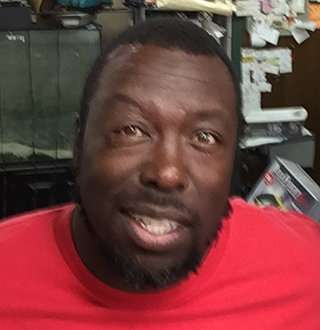 Storage units hunting has been one of the most profitable business in the US. You never know when you will get lucky with a unit that may change your life. But luck mostly favors people who have got passion and an eye for success. One such inspiring individual is History Channel reality personality, Ivy Calvin. He has been passionate about his thrift business and storage hunting since day one. He is successful because he could gather rich experience in the consumer market both as a buyer and a seller, attending auctions all over the United States.
The California native is well known as a regular member of History Channel's Storage Wars. And when he is not busy hunting precious items on Storage Wars, he dedicates his time to fill the shelves of his thrift store with his find from the consumer market. He is the owner and operator of Grandma's Attic, his famous Thrift Store located in California.
More From Storage Wars: Barry Weiss From Storage Wars Married & Divorced; Wife, Daughter, Net Worth & More
Previously, he had played professionally as an arena football player and also competed as a Mixed Martial Arts fighter. He was well known for his competitive spirit and determined attitude during his sports career. In 2002, Calvin defeated Samu Samu in the UAGF 2- Ultimate Cage Fighting two event.
This Proves Ivy Calvin Love For Football, Bio & Age
Even after his professional football career ended in Arena Football League, Ivy didn't let the football fire inside him extinguish. He remained active in the sporting world partnering with Vasquez High Schools as an assistant football coach. At present, he is no longer associated with the team. Before starting his career as an arena football player, he had played as a linebacker for Cal State Northridge.
Calvin was born in California, USA on 10 September 1971. His ethnicity is African-American ethnicity.
Ivy Calvin decent Net Worth
Ivy has a net worth of $1.5 million. His thrift store Grandma's Attic in Palmdale, California makes faster turnovers due to its constant influx of merchandise and good customer relationships.
What's Interesting About Ivy Calvin's Interracial Family? Wife & Kids?
Finding true love creates the ability to be blind to color, race, and religion. Ivy, an African-American, and his wife Wendy have shown that factors such as race and color don't matter when you are genuinely in love.
You May Like: David Asman Bio: Age, Net Worth, Wife, Family And Parents
Confident, loud and determined, Ivy is bold on the show, but he is more private in his personal life, including his relationship. He enjoys spending time and traveling with his family and mainly loves to hunt and fish with his children.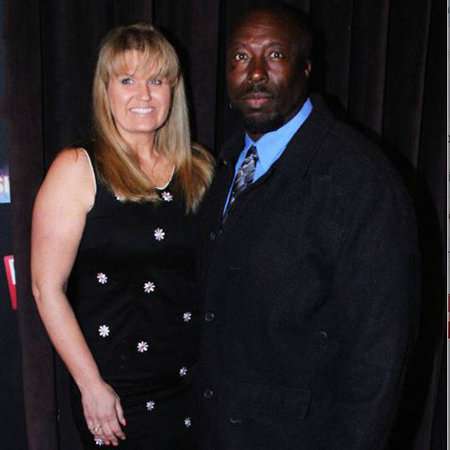 Wife Smiles: Reality Television star Ivy Calvin and his beloved wife Wendy Calvin attend RealityWanted Awards at superclub Los Angeles on 18 April 2014 (Photo: alamy.com)
Don't Miss: Dave Hester Wiki: Storage Wars Cast Net Worth & Wife | Detailed Biography
Together, the couple has two sons, Ivy Jr. and Isiah. One of his son Ivy Jr. has joined him on the show.
---