Gbenga Akinnagbe Married Status Fuels Gay Rumors; 'The Deuce' Star Status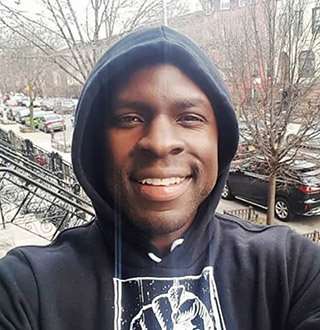 Gbenga Akinannagbe is a multi-talented artist; as well as an activist who loud and proudly supports and speaks for gay rights. His vocal stance for gay rights and secretive love life has hinted on various rumors about his sexuality.
The American-Nigerian Akinnagbe is an actor and writer who is most prominently famous as Chris Partlow on The Wire and as Larry Brown on The Deuce.
Discover More: Lamman Rucker Is Married; Wife Of Famous Movies & TV Shows Star Revealed
Besides the two HBO series he has also made an appearance on tv shows like The Following, Numb3rs, Graceland, and 24: Live Another Day.
Coming to his presence in the movie industry, he has starred in movies like Knucklehead (2015), Detour (2016), Detroit (2017), The Savages (2007); as of 2018 in Egg and All The Devil's Men.
Prior to acting, he is an aspiring writer who has had to articles published in The New York Times.
Gbenga Akinnagbe Graduated College With Wrestling Scholarship
Born on 12 December 1978 to Nigerian parents at Washington D.C, the man of age 39 currently, was raised in Silver Spring, Maryland. Being the second oldest sibling among six, he grew up with one older sister and four younger brothers. He also has a famous DC rapper cousin named Wale.
He graduated from Colonel Zadok A. Magruder High School. Later the multi-talented actor attended Bucknell University majoring in Political Science and English on a wrestling scholarship.
Gbenga Akinnagbe's Fame Heightens With His Role On TV Show The Deuce
When it comes to his professional endeavors on the TV show industry, it all started with a role of Ben Ellis on the series Numb3rs. Soon in 2004, he landed a recurring role on HBO series The Wire and later bagged a regular role on the tv shows' final season in 2008.
In 2007 he starred in his first big movie The Savages and later went onto star as well as appear in several movies like Lottery Ticket (2010), The Good Wife (2009), Jack in Home, Big Words.
See More: Is Louis Riddick Married? Wife, Family, Salary, Net Worth & Facts
In 2017 he landed a big role as Larry Brown in the HBO tv show The Deuce which tells the story of the Golden Age of the adult film industry, its legalization and its rise in New York City that began in the 1970s. The show brought him heights of success and fame. The Deuce completed its second season; it is now renewed for a third and final season. When asked in an interview how his role in The Deuce has changed him; as per Shadowandact he stated that:
I think it's made more compassionate. I think it's made me more understanding of people and choices they make and how ... they're not worse people at all. I may make different choices [but] that's one of the best things about being an actor. I get to put myself in other people's shoes as much as possible. I don't get to fully live it as these real people, but I get to start to learn to empathize.
As of his new project he is set to star as Samuel King in the movie The Sun Is Also A Star in 2019.
Gbenga Akinnagbe's Net Worth in 2018
The versatile Akinnagbe is a wonder off-screen as well, he is an antique furniture designer. His furniture pieces are known as Enitan Vintage and are currently on display on its self-titled website. He describes himself as a furniture designer stating,  " I write, I produce, and this is another paint brush to create." He also owns a lifestyle brand named Liberated People.
With his involvement in many ventures such as TV shows, movies, articles, furniture designing, lifestyle brand we can clearly interpret that he earns well enough for himself and hence enjoys a net worth of $1 million.  
Gbenga Akinnagbe's Married Status & Sexuality Reveal -- Is He Gay?
As of his love life, he isn't as open of his romantic relationships and his dating status has always been a mystery to unfold. He hasn't confirmed having a wife or marriage or any gay rumors.  
You might like: Norm Lewis Girlfriend To Avert Gay Rumors; Married With Partner Now?
But despite the closed insight on his personal relationships, he is quite open about his support for gay rights!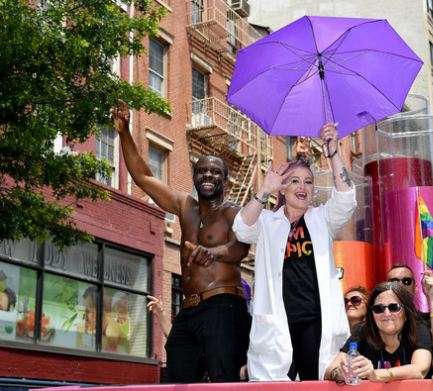 NY Pride March: Gbenga Akinnagbe shows his support for the gay community (Photo: Zimbio)
Coming from Black community and have been known to the pain of being marginalized, he is very compassionate of the LGBTQ community and also participates in Pride March. Looking at his secret love life and close as well as an active notion for gay rights, there have been speculations on him being gay. But it would be a bit inappropriate to judge as he himself has not commented on the matter. 


My Beautiful Wife: Gbenga Akinaggbe tweets something related to wife (Photo: Gbenga Akinaggbe's Twitter)
Falsifying the gay rumors, he once shared a mysterious tweet which put silence over the gay speculations. He posted a tweet hinting about his possible wife but until and unless he gives us some solid hint we will never be able to know if it's just a mere tweet or directed towards his real wife!