Bethenny Frankel After Two Divorce & Daughter Got Engaged, But Love Died
custody was held for their daughter Bryn after Bethenny sued...it was rumored that she was dating a college friend of hers...Bethenny and her boyfriend had an on-off relationship...had been engaged just four months before his death...She was born to an interior designer mother...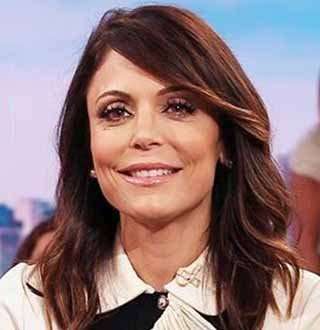 American television personality Bethenny Frankel was devastated after her boyfriend was found dead in Trump Tower, but the pain slowly ran down after her close friends sympathized her.
The New York native is a widely famous television personality, author and entrepreneur. She is best known as one of the five original casts of Real Housewives of New York City. She is also the founder of her multi-million dollar company Skinnygirl Cocktails.
The Best: A compilation of Bethenny Frankel's best on The Real Housewives of New York Season 10 (Published on Sep 8, 2018)
Interesting: Gay Man Scott Mills Dusts Away Boyfriend Tragedies, New Partner Gives Serenity
After the completion of Season 10 of The Real Housewives of New York, Bethenny Frankel is leading a grieving life out of the loss of her boyfriend. 
Bethenny Frankel Bio: Age, Parents, Education
Bethenny Frankel was born on 3 November 1970 in Queens, New York, United States. She was born to father Robert J. Frankel, a horse trainer and mother Bernadette Birk, an interior designer.
Her father left her mother when she was just for years of age. Only a year later, her mother married another horse trainer John Parisella. Her childhood got, even more, harder after her own biological father stopped caring and supporting his family. Even worse, her mother turned into alcohol and would always fight with her stepfather violently.
Bethenny attended multiple schools as she had to move with her mother from time to time. She graduated in 1988 from Pine Crest School in Fort Lauderdale, Florida. She also attended the National Gourmet Institute in New York City and also Boston University.
Bethenny Frankel Married Jason Hoppy, Divorced After One Daughter
Frankel met Jason Hoppy, A Pharma Sales Executive, when both of them were at the Tenjune nightclub in the Meatpacking District in 2008. After just four months of dating, they got intimate with each other and Frankel was pregnant. Seven months after the pregnancy, both of them got engaged.
Another Real Housewives: Robyn Dixon Wiki: Rekindled Romance With Ex-Husband At Age 39 & Net Worth Details
The wedding took place on March 2010 at the Four Seasons restaurant, and the entire wedding ceremony was shown on Bravo's TV show 'Bethenny Getting Married?' just like the birth of their daughter in May the same year.
The once-beautiful relationship took rather a serious turn after the couple decided on getting divorced after just six years of their relationship as husband and wife in 2016. The relationship could not last for more than six years, and custody was held for their daughter Bryn after Bethenny sued Jason on allegations of harassment and stalking charges after the divorce. The claims were not found substantial, and the case was dismissed.
The case was dismissed and their daughter remained in the joint custody of her parents, but the relationship between previous husband and wife became cold.
Bethenny Had Previous Husband
The Real Housewives of New York star Bethenny later opened up about her relationships during the promotion of her new show Bethenny Getting Married. She revealed that Jason was not her first husband she was, in fact,  married to one of her friends in her early 20's.
You May Like: Scott Conant Has Wife & Family To Thank For Success; Divorce Rumors - Bad Recipe
It was revealed that she was previously wed to her best friend Peter Sussman in 1996, but the marriage could not last even for a year with the couple divorcing just after eight months.
With both the couple very young at the time of their marriage, she revealed that she was too young to commit to a relationship as serious as marriage. Bethenny and her husband parted amicably saying that had been a mistake on their part to get married.
Boyfriend Dead in Trump Tower
Bethenny hit the media once again when it was rumored that she was dating a college friend of hers, Dennis Shields. The couple had known each other for more than 30 years but only made the relationship public in June 2016 just after Bethenny got divorced with Jason Hoppy.
The couple had started dating when Dennis, an NYC banker was still married.
Bethenny and her boyfriend Dennis had an on-off relationship. The couple separated for five months in between 2016 and 2017 before they again patched up in later part of 2017.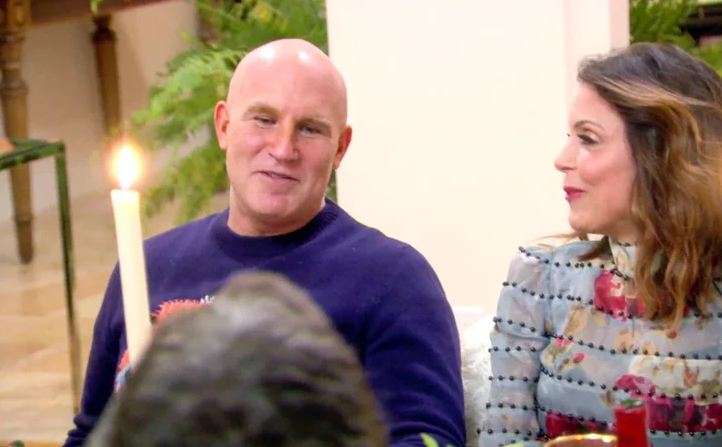 When Together: Bethenny alongside Dennis Shields, her boyfriend and a college friend she had known for nearly 30 years (Photo: people.com)
It was exhilarating when the news was out that Bethenny Frankel's boyfriend Dennis Shields was found dead in Trump Tower. Despite the actual cause of his death remaining mystery, it came to light that Dennis and Bethenny had been engaged just four months before his death in August 2018.
Bethenny, who previously had undergone two failed relationships was mournful and sad at the death of her boyfriend. 
Read Also: Natasha Raskin, Married To Producer Husband! Inside Her Life On The Go
Bethenny was sympathized by her friend Andy Cohen, host of Real Housewives series on Bravo TV, who called the death of his friend Bethenny's boyfriend 'A Great Loss.' With sympathy from family and friends esp. her daughter, Bethenny's pain has been slowly subsiding, and soon, she might be able to let go of the pain and loss.