Anna Akana Sister Tragedy Alter Boyfriend, Relationship? Family, Facts
American YouTuber Anna Akana faced immense grief after ....as an actress, you can watch her in the drama series...she belongs to a mixed ancestry of..she started off her career as a comedian at the age of ...made her way to acting by making an appearance in the TV show ..her net worth is estimated to be...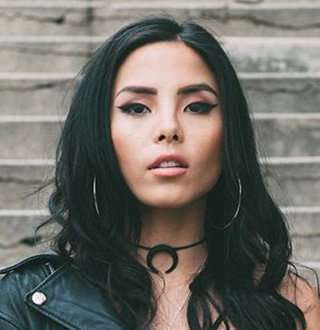 American YouTuber Anna Akana faced immense grief after losing her younger sister. And it was that grief which changed her from an ordinary girl to a famous online personality she is now.
The talented Akana is an actress, comedian, and filmmaker best known for her self-titled YouTube channel with 2.4 million subscribers. She has also been a co-host of the podcast Explain Things to Me.
YouTuber: Anna Akana explains in a video about how to be happy with a touch of her famous comedic humor (Published on 8 November 2018)
As an actress, you can watch her in the drama series Stitchers, Netflix film You Get Me, Comedy Central's Corporate, and the Marvel film Ant-Man.
See more: Who Is Emma Chamberlain's Boyfriend?, Included Wiki, Age, Parents, Height, Net Worth
She is also an author of the book So Much I Want to Tell You: Letters to My Little Sister (2017).
Anna Akana's Family Ancestry Reveal -- Belongs To Several Descents
Born on 18 August 1989 as Anna Kay Akana in the USA; she graced into the Akana family as the daughter of a US Marine Corps Officer father William and mother Mia; sister of Kristina and Will. She's very close with her family members and her mom and dad often appear on her videos as well.
She belongs to a mixed ancestry of Japanese, Hawaiian, Filipino, Irish, German, Spanish, French, and English descent.
Due to her father's job, she had to move to different places which gave her a chance to learn several languages. As a child, she was an avid animal lover and dreamt of becoming a veterinarian. She also has six cats: Lily, Jimmy, Abby, Congress, Ghost, and Beetle.
But a heartbreaking tragedy befell upon her which changed her dream of becoming a vet.
Anna Akana's Grief Of Losing Her Sister Introduced Her To Comedy And YouTube
In 2007, her little sister Kristina, at the age of thirteen, suicided on Valentine's Day. The grief of losing her sister was so immense that for months she didn't even laugh.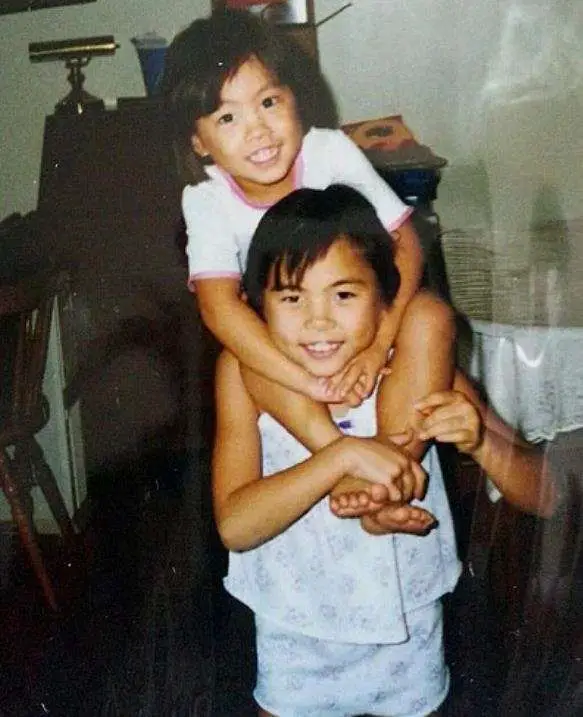 Little Sister: Akana carrying Kristina at a Marine Corps Air Station in North Carolina in 1997 (Photo: PEOPLE)
You might also like: Is Lele Pons Dating? YouTuber Guy She Kissed Her Boyfriend? Relationship Status Cleared!
Raised as a Christian, after her sister's death, she even changed her religion to atheism. Then she found Buddhist religion and was interested in it but as of now, she has settled on being an agnostic, a person who believes that existence of God is unknown.
Her grief might have driven her to painful times but all that changed one day when she laughed for the first time since her sister's suicide watching Comedy Central special.
This particular moment led her to choose comedy as her career and also a way of coping with her sister's loss.
Anna Akana's Career Progression As Comedian-YouTuber-Actress
She started off her career as a comedian at the age of 19 by performing stand-up comedy. But due to suffering from anxiety and panic attacks she had to take a break from the live performances.
At this time, she began her YouTube channel and soon became a popular online personality. After regaining her confidence she even made her way back to Stand Up Comedy!
In 2011 with her sweet charm and confidence, she also made her way to acting by making an appearance in the TV show Awkward. She also worked in the film industry by starring in movies like Kids VS Monster and Ant-Man in 2015.
As of 2018, she has starred in comedic TV shows Corporate and Big City Greens. She also lent her voice as Ani in the popular animated Netflix movie Next Gen.
Besides her artistic talents, she is also a businesswoman and has a clothing line Ghost & Stars since 2015.
Anna Akana's Net Worth In 2018
Being a famous YouTuber and stepping her foot as an actress in various TV shows & movies, Anna has made most of her fortune from her on-screen works. Besides she also makes money from her book sales and clothing line.
Discover: Liza Koshy Personal Details: Dating, Boyfriend, Family, Net Worth & More On Famous YouTuber
Just from YouTube, she earns a yearly average salary between $11.2K - $179.8K. As of her net worth, it hasn't been clearly specified yet but as per some sources, her net worth is estimated to be $2 million.
Who is Anna Akana's Boyfriend In 2018?
Coming to her love life and boyfriends, she is very quiet about it although she makes many videos about relationship issues.
She first dated American YouTuber Ray William Johnson from 2011 to 2014. Her then boyfriend appeared in several of her videos; they looked like a lovely couple but separated due to some reason which hasn't been disclosed.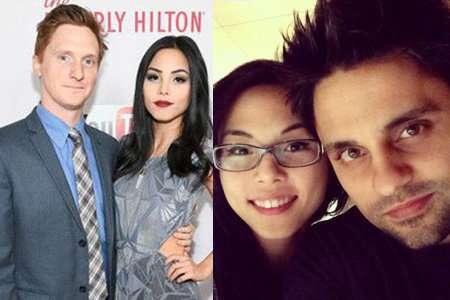 Ex-Boyfriends: Anna with Ray William Johnson on left and with Brad Gage on right (Photo:Pinterest)
After that, she started dating her podcast co-host and comedian boyfriend Brad Gage in 2014 but broke up for some unknown reason in 2017.
For now, her relationship status is a closed book but what we can assume is that her next love interest might be a girl as she came out as a bisexual in November 2018!