Jeremy Roloff & Wife Expecting Second Baby At Age 28 | Detailed Bio
Jeremy was introduced to fame by his reality star family...stands tall at the height of 6'1" despite being born to the parents suffering from...Jeremy is the one-half of one of the picture-perfect celebrity love stories there...Jeremy is a new uncharted path, with a new job and small baby daughter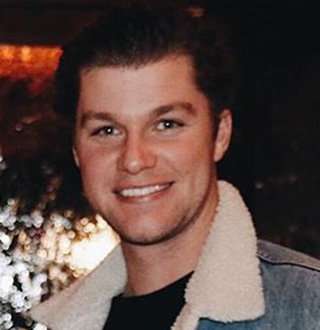 Jeremy Roloff might have already gained name and fame but that is not going to stop him from chasing the dreams he always wanted to pursue, and how great is it that he would be doing that with love of his life by his side.
The Oregon native is American reality show star of TLC's Little People, Big Life which chronicles the lives of the Roloff family, among whom three suffers from dwarfism.
Little People, Big World: Watch Jeremy and his wife await their baby as the due date nears in Little People, Big World (published 10 July 2018)
Jeremy, his wife, their new baby daughter, and self-evident love amongst them make a great team, the likes of which are envied by most.
Chefs are Interesting: Geoff Tracy Biography: Age, Wife And Family To Net worth Of Restaurant Owner
Jeremy Roloff: Tall Boy Born To The Little Parents
Born on 10 May 1990 in Oregon, USA, Jeremy was introduced to fame by his reality star family. Jeremy, aged 28, stands tall at the height of 6'1" in spite of being born to the parents suffering from dwarfism.
After graduating from high school, Jeremy went on to do his undergraduate from a local community college. However, his passion and accomplishment in photography drew him to the Brooks Institute of Photography in California.
Lack of Height Gave Television Jobs to Roloff Family
TLC used the idea of a normal family in spite of the superficial abnormality for a hit television series, Little People, Big World. The show focuses on Roloff family, of which 3 members are suffering from dwarfism: matriarch Amy, patriarch Matt and Jeremy's twin brother Zach.
Stars With Star Family: American Pickers' Robbie Wolfe Wife & Family Revealed! Bio About His Age, Family, Net Worth
Though not the focus of the show, Jeremy was a regular cast and an important part of the show until he left after the 2017 season. While departing, Jeremy and his wife (you ought to hear the love story, just wait a while) thanked everyone involved with the show for everything they gained from it—which includes a net worth of $300 thousand.
Jeremy Roloff And Wife Have Fairytale Love Story
Jeremy is the one-half of one of the picture-perfect celebrity love stories there exist, the other half is Audrey Mirabella Roloff. One only has to glance at their social media profiles to see that the husband-wife duo look like they are crazy about each other so much that they can't let each other go out of their sight for even second.
After 5 years of dating the couple got married on 20th September 2014.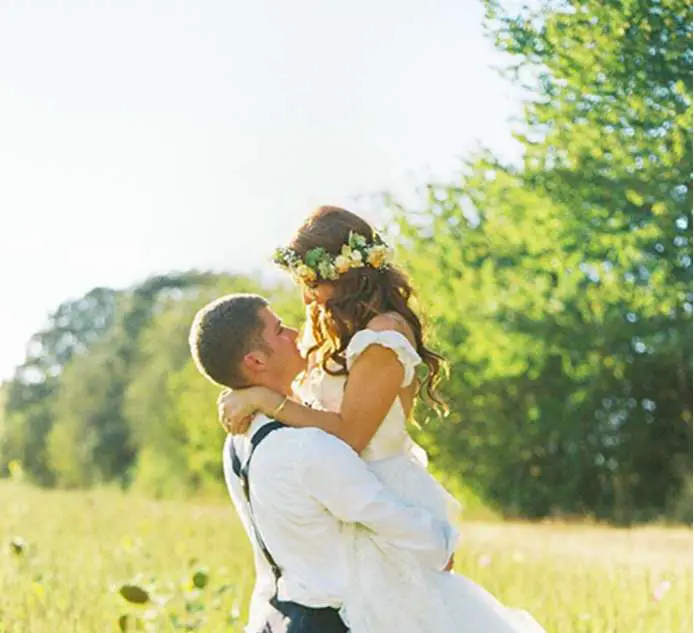 Newly Wed Husband-Wife: Jeremy and his wife, Audrey, shares their happiness immediately after their wedding (photo: brides.com)
Their heartwarming love story was completed by birth of their baby daughter late in 2017.
Huge Net Worth Didn't Stop Jeremy & Wife From Chasing Their Dreams
It wasn't only the whim that led Jeremy out of the show, rather it was his ambitions that drove him. He certainly didn't want to be confined in the show and wanted to do things on his own, do jobs he could put his heart into.
Another Heartwarming Love Story: What Is Steve Janowitz's Age? Bio Ranging From Job To Wedding With Joy Behar
To that goal, he is set to start a podcast series with his wife, a yet to be named series about a wide variety of subjects. His wife only recently shared a photo on Instagram announcing the news and asked for suggestions for the show.
Jeremy is a new uncharted path, with a new job and small baby daughter of not even one years of age. There will be a great many things at stake, but with his wife by his side and her love in his heart, we do hope he will tread it successfully.