Nicolette Scorsese's Dating History & Bio — Where is She Now?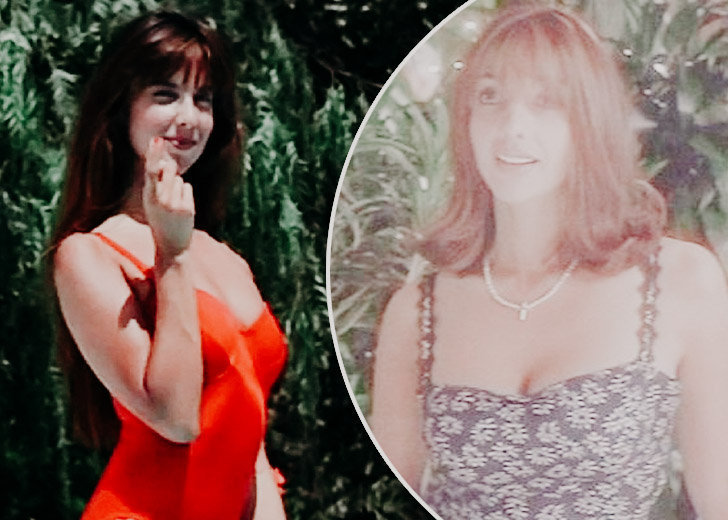 American model and actress Nicolette Scorsese was once the talk of the town.
Her bold characters, which often saw her dressed in swimsuits, gave her the title of one of the glamorous actresses of the early 90s. 
She played spectacular roles in movies, and T.V. shows as Perfect Victims, Charles in Charge, The Ultimate Lie, and L.A. Law.
Among all, the roles that skyrocketed her to fame were Mary in the 1989 movie National Lampoon's Christmas Vacation and a nurse in the 1993 film Boxing Helena. 
It's been over 30 years since the National Lampoon hit the theatre, but her brief performance as Mary is still praised worldwide today.
On top of that, her then-popularity has everyone wondering if she ever married or has children now. And also, 
Where is 

Nicolette Scorsese Now?

Scorsese was in her mid-40s when she appeared in her last project — NYPD Blue. She had made a guest appearance as Francine in 2000. 

But since then, the actress has never returned to movies or shows. It seems like she retired from the entertainment industry thereon.

While she turned 68 on January 6, 2022, no information about her having a family with a husband and kids has ever surfaced till today.  

That being said, her past relationship is public knowledge.
Nicolette Scorsese's First Boyfriend
Nicolette Scorsese's first public relationship was with Mystic River actor Sean Penn. The couple dated during the 1990s.
The pair first appeared together at the first annual International Rock Awards at New York State Armory in 1989.
After their initial appearance, however, their relationship didn't hit any headlines.
Instead, the Girls in Prison actress had moved on and started dating American model Antonio Sabato Jr. She had reportedly met him during her modeling career.
Read: Anna Cathcart Explicit Wiki: Age, Parents, Net Worth, TV Shows | Detailed 
Is
Nicolette Scorsese a Mother to 

Billy Duffy's Child

While Nicolette stays far from the cameras, rumors about her being a mother and having a husband have never ceased. 

The famed actress was in a relationship with famous guitarist Billy Duffy in the late 90s.

In 2002, Duffy's only daughter, Shiloh Duffy, was born. While the singer has never disclosed the identity of his daughter's mother, many believe that Scorsese is the mom. 

However, substantial evidence on Shilo being Scorsese's daughter has never surfaced on the internet. All of them have kept their personal life away from the limelight.
Is Nicolette Scorsese

Related To Martin Scorsese?

Another person to be linked to Scorsese is none other than the American film director, Martin Scorsese.

As the pair share the same family name and has worked in the entertainment industry, many assume they are related.

But it turns out Scorsese is not related to Martin.

Martin is a director, actor, and producer, known for projects such as Taxi Driver, Pieces of a Woman, The Irishman, and The Snowman.

He has married at least five times till now and has never been linked with Nicolette.