5 Facts about Sean Penn's Daughter Dylan Penn
While Sean Penn is a name that needs no introduction, the same cannot be said for his daughter Dylan Penn.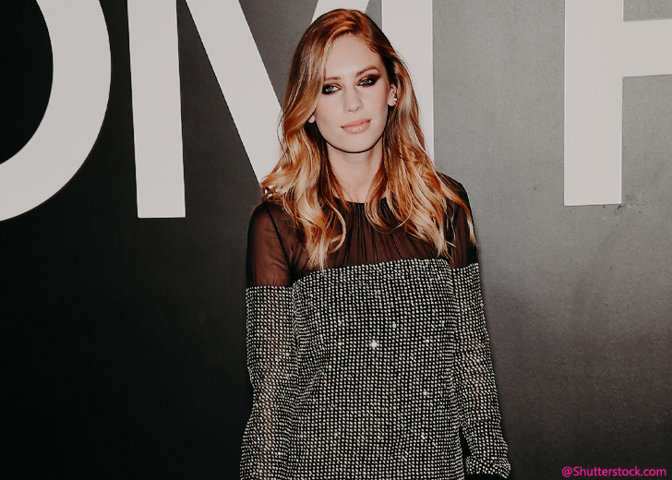 Sean Penn is a name that needs no introduction in Tinseltown. Still, the same cannot be said for his daughter, who thus far has had a pretty unassuming presence in the industry. 
That being said, Dylan Penn is still Hollywood royalty, if not for her own portfolio of movies, then for her parents' immeasurable contributions to showbiz as a whole. 
1. Her Age and Birthday
Dylan has been busy promoting her new movie as of late, and for the first major role in her career, she will be sharing the silver screen with her father. 
Dylan was born to parents Sean and Robin Wright on April 30, 1991, and after having worked as a model for a while, she made her way back into Hollywood at the age of 30. 
Although the fact-based movie Flag Day is her first time taking a serious shot at the film industry, it is most certainly not her first. Prior to this, she starred in Condemned back in 2015.
While the title did not command much attention in its day, it did urge outlets like Hollywood Reporter to churn out some pretty awful reviews.
2. She Was Named After Bob Dylan
The Guardian recently visited the actress in her penthouse above the Croisette to spark a conversation about her latest project in the film industry. 
While narrating the conversation on the side, the outlet revealed that the elder of the Penn siblings was actually named after the legendary artist Bob Dylan. They also noted that Dylan had come around to appreciate the singer more as the years passed. 
As for her younger brother, Hopper, he was named mainly for Dennis. However, the outlet further revealed that he actually earned his name by constantly hopping around in the womb. 
3. Her Modelling Career Amongst Other Gigs
Dylan was discovered and represented in the US by one DT model management. Her face was first seen on billboards as early as 2013 when she was the face of Gap's Factory campaign. 
She eventually signed with the famed Premier Model Management in 2014. 
She also worked as an assistant to her godmother, the screenwriter Erin Dignam. According to W Magazine, she only did modeling on the side to pad her income. 
Apart from her Hollywood-themed jobs, she also worked as a pizza delivery girl for a while.
However, she did not stay in the food industry for long because she was tired of "getting treated like [explitive], not being tipped, and guys mistaking me for a stripper."
4. She Wants to Be a Writer and Director
While she was under the wings of her godmother, Dylan was also writing her own screenplay based on her brother's time in rehab. She once told Vanity Fair, 
I started editing my godmother's screenplays, and then that led to working with other writers and doing freelance editing and storyboarding. It was part of my schooling.
On a later date, she admitted to The Guardian that she would like to be the writer and director for her own projects if the circumstances align. 
5. She Was Shipped with Robert Pattinson
Back in 2014, Dylan was rumored to be dating boyfriend Robert Pattison after the two were caught on camera by the paparazzi.
Despite it being her first brush with the paparazzi, she handled the whole situation like an old pro. 
She told the press that just being seen together once did not mean they were romantically involved.
She further clarified that she didn't take such rumors seriously.