Martin Henderson Wife, Girlfriend, Family, Net Worth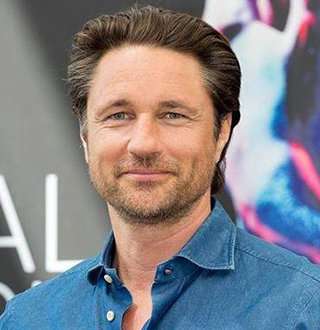 New Zealand born actor Martin Henderson has been wowing his audiences since the tender age of thirteen. Good looks, dreamy eyes and a personality that could wow anyone. Moreover, his ability to dive deep into a role and portray a character has garnered him heaps of praise, attention and a number of awards.
Read More: Edu Manzano Doesn't Plans On Getting A Wife, Children Fill That Spot
He first gained attention at the age of thirteen after appearing in a 1989 production Strangers. He has since starred in a number of television series as well as movies. His most recent stint was his role as Dr.Nathan Riggs in the television series Grey's Anatomy.
Let Us Find Out More About Martin Henderson
Martin Henderson was born on 8th October 1974 in Auckland, New Zealand to parents Ian Henderson and Veronica Henderson. As for his height, he stands at an average height of 5'10".
Martin despite being a well-loved celebrity has chosen to keep his private life away from the media. Although his personal life remains hidden, Martin has been seen posting pictures of him spending quality time with his father.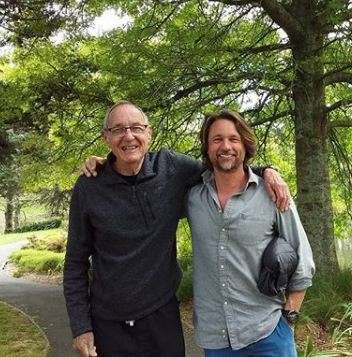 Family First: Actor Martin Henderson spending quality time with his father. (Photo: Martin's Instagram)
When it comes to family, Martin has not been shy about expressing his love and affection towards them. From the looks of it, it seems the bond is strong in the Henderson family.
This Is How Much Martin Henderson Net Worth Is
Martin Henderson has been applying his trade in the field of acting since he was thirteen years old. From then on he has starred in many films and television series. His acting abilities have made him a fan favorite.
You Might Also Enjoy: Where Is Peter Berg After Divorce? Romance With Girlfriend? Dating Status Now
When it comes about Martin's net worth, it is safe to say that he has amassed quite a fortune to his name. As of 2019, Martin has a reported net worth of $500 Thousand and from the looks of it, the amount could just keep on growing.
Is Martin Henderson Single? In A Relationship (Girlfriend)?
When it comes to love and relationships, Martin Henderson has always been in the spotlight. Ever since his infamous kiss with Britney Spears on her music video Toxic, he has been making the headlines.
He was first linked to Britney Spears after the release of her music video. But he was quick to dismiss any links stating they were close friends. After that, he was linked to then recently divorced Demi Moore with whom he was seen having a good time. But all was not as it seemed.
Likewise, he was later linked with Jennifer Garner after their amazing chemistry in the movie Miracles From Heaven. But again, fans were left disappointed with the news that they were nothing more than friends.
But on the 17th of September 2017, Martin Henderson shocked the world when he posted a picture with Helen Randag with a caption that read "Out with my bae. I Love You, darling." Fans were left joyous and amazed by the news of his new girlfriend.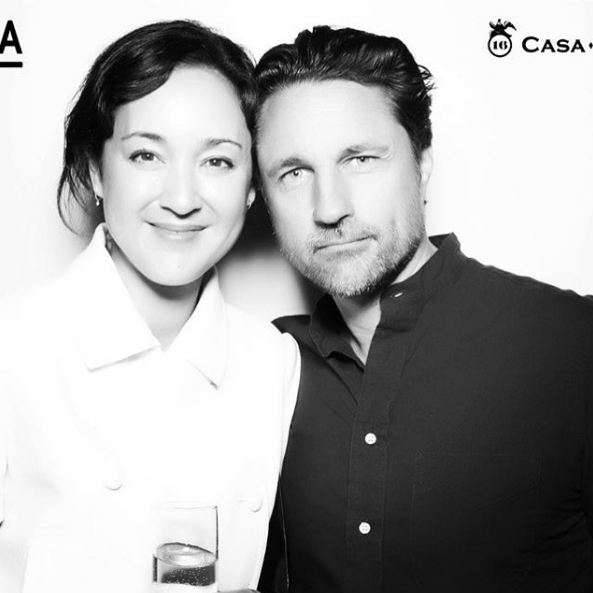 Happy Together: Actor Martin Henderson posts a picture with his girlfriend Helen Randag. (Photo: Martin's Instagram)
Interesting: What If Ross Hull Is Gay? Married, Wife, Parents, Height - A Complete Bio
Whether or not he plans on taking this relationship to the next stage and calling Helen his wife is something us fans will have to wait for. It seems he and his girlfriend are taking their time before rushing into anything.
---