Ryan Sheckler has found his lost rhythm & is back stronger than ever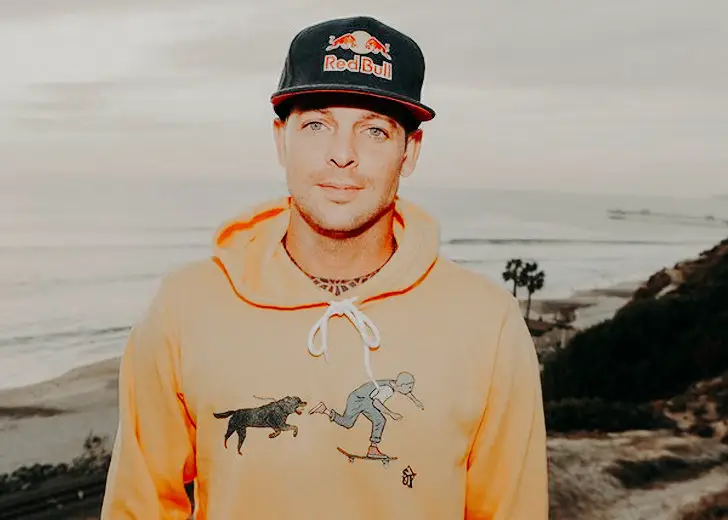 Professional skateboarder Ryan Sheckler was once an alcoholic. So much so that booze ruined his life.
However, after realizing how his addiction was affecting his life, he checked himself into rehab and became sober. As of now, the sportsman is back on track and all set for a new journey.
Ryan Sheckler Back in Business
Sheckler has been dubbed as one of the best athletes in skateboarding history. With his amazing tricks and techniques, there's no doubt that he has come a long way in overcoming personal and professional obstacles.
The COVID-19 pandemic affected almost all sports-related competitions and contests, but he still kept himself busy keeping the skateboarding community intact.
Sheckler did his part in those tough times by helping out sponsors via social media activations and spent quite a lot of time in skateparks. Additionally, he also did a joint venture with Red Bull to organize a socially-distanced skateboarding contest with some of the world's best skateboarders.
He succinctly explained the conditions of the competition to Forbes:
One skater, one videographer, and they have an hour to film the best line that they can possibly do. Then, we'll have a panel of pro skateboarding judges that are going to judge it and award the winner with a prize.
Ryan Sheckler's Life Revolves Around Skateboarding
The six-times X Games Winner launched team Oakley's remake of Bob Marley's superhit song, 'One Love' on August 11, 2020, with some of the world's best athletes.
The video featured British-Jamaican singer Celeste in the vocals with various sports superstars showing their respective professional journeys. 
In the same interview with Forbes, Sheckler expressed that being a part of Oakley's For the Love Of Sport Campaign showed how much he loved the sport and the process behind it. 
And being part of this campaign just showed me how much I love skateboarding and how much I love the process of skateboarding even when it gets tough, really tough and you slam or break a bone.
Not only that, but the skateboarder has a website called Sand Lot Times dedicated to skateboarding.
The website also features lifestyle, health, and fitness guides. He, along with other professionals, frequently uploads episodes and short clips relating to the sport on the website. The videos are completely raw and filmed in the skate park without any script and interference from his team.
It's all completely in our control. Everything about it is skater-made, skater ideas. There's no big network telling us what type of story we need to be filming. It's literally like we see who shows up at the park, we go in, and we film everything that happens. It normally turns out to be really chaotic and really fun. It's fun to watch people in their element, be organic, and have nothing be forced.
Nine episodes have been released on the site so far, with more to come.
If you followed MTV's Life of Ryan in 2007, then you may know that this web series is not the first time that Sheckler has been involved in episodic shows.
The reality show introduced him to the world and gave his fans a glimpse into the pro skateboarder's day-to-day life. Unfortunately, the show was also his undoing as the star could not handle the Hollywood lifestyle and ended up abusing alcohol.
Ryan Sheckler Was Once an Alcoholic
The athlete was once a part of an MTV reality show, Life of Ryan, that revolved around him balancing his growing celebrity status amidst family issues.
Ultimately Sheckler reached a point where he lost focus and was deterred from his true passion. Even though the life in the camera was behind him, the lavish lifestyle lingered long after the show's end.
His passion for skateboarding was replaced by his addiction. Alcoholism ruined not only his professional commitments but also his physical and mental health.
The American athlete hit rock bottom when he failed to qualify for the 2016 Oslo X Games. As a result, he decided to check himself into rehab at 25 years of age. In the interview with Vice, the Life of Ryan star unveiled that alcohol became one of the most important factors in his life, which harmed everything else.
My life had been 100mph since I was seven," he sighs. "I didn't really know how to drink, or how much to drink, or any boundaries. I bought a house when I was 18 and I was the only kid in school to have one, so we partied. It just felt normal. When I was 25 it hit hard because I realized that my passion for skateboarding was withering away because all I wanted to do was a party and get drunk. It was so empty.
As of now, he is four years sober since checking himself into rehab in 2016 and has never looked back. With a clear vision, the sportsman can now concentrate on his career as a skateboarder and has a few projects lined up to follow through on his ambition.