Naomi Osaka's French Open Withdrawal Draws Attention
Naomi Osaka has officially pulled out from the 2021 French Open.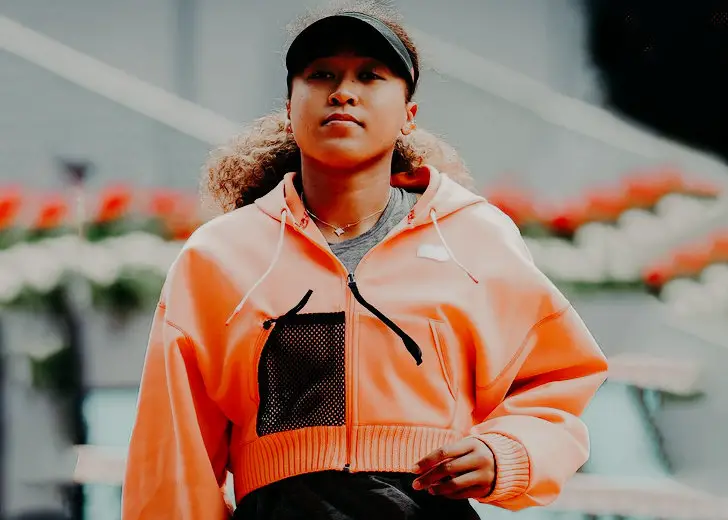 The reigning U.S. Open and Australian Open singles champion, Naomi Osaka, announced she was withdrawing from the French Open. 
Osaka had first revealed that she would forgo any press obligations during the tournament to preserve her mental health, which resulted in a $15,000 fine for disobeying the rules. Following the fine and facing threats of further fines and expulsion, the four-time Grand Slam winner took the step to remove herself from the tournament.
After being fined, Osaka announced she would withdraw from the Open in a message on Instagram.
Osaka revealed she has suffered from depression since 2018 and had a tough time coping with it. She further clarified that as an introvert person, she got anxious at the thought of speaking to the world media. She skipped the press conferences to exercise "self-care" and iterated that she would never understate mental health. 
The tennis star also said she feels that the rules regarding Grand Slam tournaments are "outdated" and ended the post by showering her fans with love. 
Support from Osaka's Famous Friends
In the wake of the announcement, athletes across the sports world are supporting Osaka's bold decision to prioritize her mental health. Other US tennis champions have commented on Osaka's withdrawal. Serena Williams, whom Osaka beat in the 2018 US Open final, spoke out during a post-match news conference after her first-round victory. 
Williams admitted that media scrutiny post-match press conferences are difficult to walk into and added that people should allow her to handle it the best way she can. 
I feel for Naomi. Not everyone is the same. I'm thick. Other people are thin. Everyone is different and everyone handles things differently.
Former World No. 1 professional tennis player, Billie Jean King, tweeted her support, writing that it was courageous of Osaka to talk about her depression and that the most important thing currently was to allow her the time and space she needs to heal.
18-time Grand Slam singles champion Martina Navratilova also took to Twitter to support Osaka and brought home important points about how athletes are taught to take care of their body, but never really their mental & emotional health. 
There were also messages of support from Golden State Warriors player Stephen Curry, WNBA alum Lisa Leslie, Cleveland Cavaliers player Kevin Love, and Seattle Seahawks football star Russell Wilson. Curry iterated that despite the impressive decision Osaka made, she should not have withdrawn.
Similarly, Leslie echoed Curry's sentiments and expressed her disappointment over the lack of support for someone who needed a break and that mental health was equally important as physical health.
If there is anything one can learn from this, it is that one should always put their mental health first.