Messi Will Leave An Insurmountable Void At FC Barcelona Once He Retires
FC Barcelona, and the footballing world in general, will have to deal with the absence of Leo Messi from the game sooner rather than later. His retirement will leave a void in many aspects of the club, not just in the footballing part, but also in how FC Barcelona functions as a whole. Losing Messi will be the biggest loss in the club's history, and one that will take a long time to fill, if at all possible.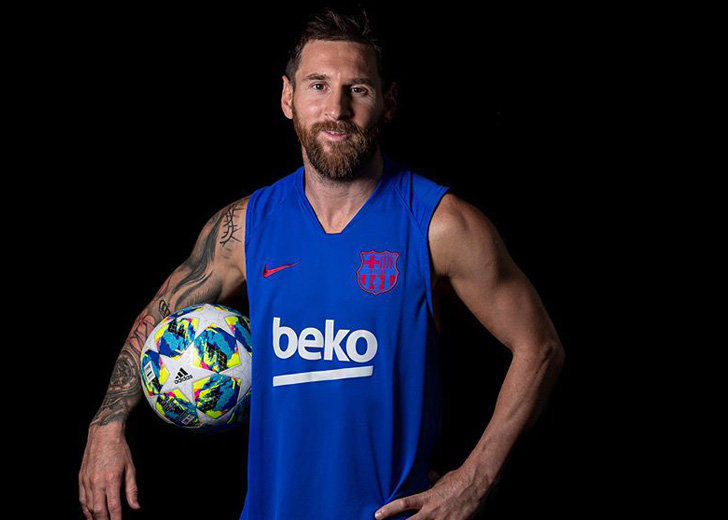 Lionel Messi, the arguably the greatest player to ever grace the game and one of the last players from a golden generation in Barcelona's history, will leave an unfillable void at FC Barcelona once he decides to hang up his boots
The boy from Rosario arrived at FC Barcelona in 2000, aged just 13. 20 years later, Leo Messi has become arguably the greatest player to ever set foot on a football pitch, and though his physical stature might still be diminutive, his stature in the game has grown to be what nobody thought possible, and possibly so big that no one can ever become as revered as he is.
Having Messi at the club has been largely good for FC Barcelona. They have had the pleasure to have arguably one of the greatest players in the history of the game, play for them, and call Barcelona his home. They saved him at a time when he was in need of dire help, and Messi has repaid the club many folds with his performances over the years he's been there.
At this moment, Messi has scored 629 goals in 722 games for the Blaugranas. That's a scoring average of 0.87 goals per game. And it's not only goals that he contributes to the club. Messi also has 270 assists in those games, which means he averages around 0.37 assists per game.
Messi's influence on Barcelona's game has always been big, but especially so in recent years. Since the start of the 2017-18 season, Barcelona have won 68.2% games when Messi was playing, as of February 2020. That's 88 wins, 33 draws and 8 losses in 129 games with the Argentine on the field. And when Messi doesn't play, the team's win rate drops down to 57.7%, with 15 wins, 4 draws and 7 losses in 26 games. The team had an average of 2.1 points per game when he played and that dropped to 1.7 when he didn't.
Further, stats also indicate that Messi makes players around him play better and makes the team tick. When he was on the field during this period, FC Barcelona scored 2.3 goals per game, and when he was not, they scored 2.2 goals per game. However, it isn't only the attacking stats that getter better with him around. Barcelona conceded 0.8 goals per game when he played, and 1.2 goals when he did not. This might be due to the fact that teams seem to focus more on nullifying Messi's attacking threat when he's on the pitch rather than focusing on their own attacking game. It only goes to show how much of an impact Messi has on the team.
The team now revolves around the little genius, and this has been the case for a number of years. Barcelona seem to be completely dependent on his brilliance as of now. This isn't a thing that anyone would blame the club for, however, but a testament to how amazing and capable he is.
Nevertheless, at 33, one cannot expect him to be his same brilliant self each game, like earlier in his career. As time passes, he will play less and less, as his body grows old and his legs grow tired, until he can play no more. That will be one sad day for football, and the day the nightmares truly begin for FC Barcelona.
As much as everyone takes him for granted, including me at times, his influence for FC Barcelona is undeniable, and more than anyone can realize right now. The team will probably become a mere shell of its past upon his departure. The man posts stats which would take contributions from two or three very good players, otherwise. And this will be sorely missed as there is no one in the team right now, possibly not even in the whole footballing world, that could take on his mantle and make his absence seem like not such a big deal.
FC Barcelona haven't made any steps towards creating a team that will be able to sustain itself after Messi retires. Lack of focus and trust in La Masia, the same academy which made Messi who he is right now, and lack of a competitive market strategy to bring in players who could be a long-term attacking solution for the club, have both led the club towards a dark future after Messi's retirement. The current board is the main culprit for this, as evident by their stubborn wish for older players who just bring in immediate solutions for this crisis like Miralem Pjanic.
And it wouldn't be just the footballing aspect of FC Barcelona that will be affected, but also the financial aspect. One of the most marketable players in the world, Messi brings in huge revenue for the club. The sheer number of merchandise sales that man is capable of is astronomical and same with ticket sales for the club, advertisement revenue and TV money from people that go to stadiums and tune in to watch him create magic every match day.
Lionel Messi, who was valued at 171.2 million Euros in January of 2019 by CIES Football Observatory, still has a lot of financial pull on the team. In a leak by Der Speigel in 2018, it was reported that Messi was earning around 100 million Euros a year, from his wage contract and marketing rights. And while this is a huge amount of money, the money that Messi brings in for the club is probably more.
His retirement would mean a huge load off the finances of the club as the club already has 391 million Euros worth of wage bill, 83% of the club's total expenditure. But he undoubtedly also brings in huge income from shirt sales and image rights for the club. His social media influence must contribute to this, too, as the Argentine has above 156 million followers on Instagram which generated 23.3 million USD per year as of October 2019. Arguably, his absence will be felt more in the footballing facet of things than it will be in the financial facet, but only time will be the arbiter.
Messi not only has an influence over how the game is played during his presence in the present but also in the club's plans for the future. His lure is such that in many cases, the greed of working alongside him alone will bring the best players and managers into the club. He might not have any say over who the club should bring in, although that's a separate debate, but his presence has an undeniable effect on the club's targets' mentality and their decision to sign with the club. Lautaro Martinez, Barcelona's top transfer target for next summer is one example of this.
Barcelona now have the daunting task of gradually replacing Messi's output, both on the field and off it, which seems like an impossible task, at least right now. They have to build a team that is capable of winning trophies without the little maestro's help and do so consistently so that the club also has a constant influx of cash long after Messi departs. How will all these be accomplished, only the future knows. 
I don't remember where, but I heard someone say something along the lines of this about Andres Iniesta; "If the ball is an angry toddler, Iniesta is a lullaby." And this applies equally to Leo Messi, who plays the game in such an enigmatic fashion, yet does it so regularly and has made it so mundane that most of us don't quite understand the value of it just yet. The boy from Rosario will be greatly missed by FC Barcelona upon his retirement, and the same applies to the footballing world in general. We may never see the likes of him again, and that's a possible reality we will have to live with as much as we don't want to.