LaMarcus Aldridge Bids Farewell to NBA through Heartfelt Retirement Post
After a remarkable 15-year career, the seven times NBA all-star LaMarcus Aldridge retired from NBA due to health issues.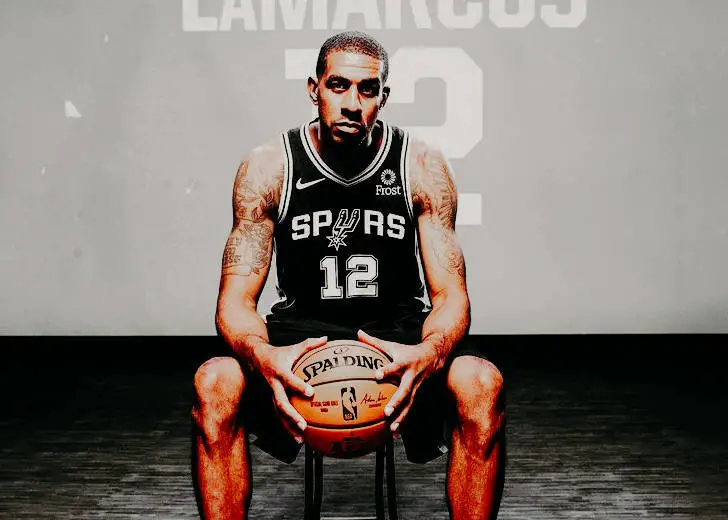 American professional basketball player LaMarcus Aldridge has been playing basketball ever since he was in high school. His professional career started in 2006, when he was drafted in the 2006 NBA draft. 
However, Aldridge has decided to retire, ending his NBA journey of 15 glorious years because of health complications.
Health and Family over Basketball
On April 15, 2021, the basketball player took it to his social media to announce his sudden retirement. 
On his announcement, Aldridge confessed he played the Los Angeles Lakers vs. Brooklyn Nets on April 10 while having an irregular heartbeat. He said that his heartbeat got worse over the night, and hence his teammates took him to a hospital the following day.
Even though he said that he was feeling a lot better, he revealed the moment to be one of the scariest ones in his life. 
Back in 2007, Aldridge had been diagnosed with Wolff-Parkinson-White syndrome, which can cause a rapid heartbeat. Still, he admitted he had been putting basketball over everything since then. However, after the incident on April 10, the NBA star has retired — putting his health and family over the sport he loved dearly.
The seven-time All-Star thanked all the teams he has been to this date for the wonderful memories and friends he has made. He thanked the Portland Trail Blazers for drafting him and giving him a chance, San Antonio Spurs for letting him in and giving him five incredible years, and lastly, he thanked the Brooklyn Nets for wanting him for who he is. 
Since Aldridge joined the Brooklyn Nets in March 2021, he apologized to them, for he didn't get to be with them for a long time. 
He ended the announcement in a heartfelt way, telling people to enjoy something every single day since one never knows when it will end - something that he truly did. 
Reaction to Aldridge's Retirement
The All-Star's retirement announcement shocked the NBA world. Many fans have shown support to him and wished him a speedy recovery. Along with his fans, The Brooklyn Nets, San Antonio Spurs, and his friends also reacted to his announcement.
The General Manager for Brooklyn Nets gave a statement via Twitter, saying that the organization completely supported Aldridge's decision and wished him and his family happiness. 
Similarly, Gregg Popovich, the head coach for San Antonio Spurs, made a statement thanking Aldridge for his contributions. He also expressed that he was very proud of the seven-time All-Star for making such a bold decision and wished him the best. 
"We're grateful for his contributions, both on and off the court, during his time here in San Antonio."

Coach Pop's statement on LaMarcus Aldridge ⤵️ pic.twitter.com/todITwsweX — San Antonio Spurs (@spurs) April 15, 2021
Aldridge's friends and teammates also took it to Twitter and Instagram to wish him nothing but the best.  
Aldridge's Remarkable Career 
The basketball star has played 15 seasons of NBA, with seven All-Stars, five All-NBA, one All-Rookie Team, one NBA Player of the Month, and nine NBA Player of the Week. 
He played for Portland Trail Blazers from 2006 to 2015, San Antonio Spurs from 2015 to 2021, and Brooklyn Nets in 2021.