Cole Anthony's Mom and Dad Were Equally Involved In The NBA Stars Basketball Success
Cole Anthony's father Greg Anthony and mother Crystal McCray have been with him every step of the way.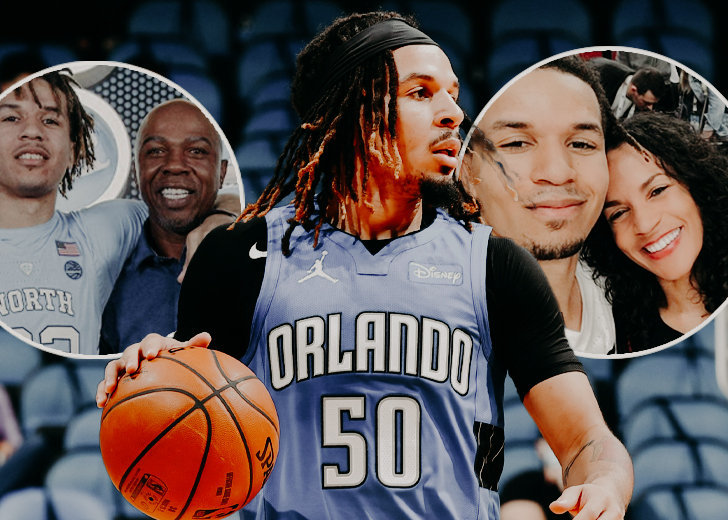 Cole Anthony recently made headlines for his game-winning shot against the Grizzlies and poking fun at Kyle Anderson in a post-match interview. In fact, he has been the talk of the town despite this being his first season in the NBA. 
If you remember correctly, this is the same Cole that was the number three prospect in the US back in 2019. However, his success is not his alone. His father and former NBA star Greg Anthony and mother Crystal McCray have been with him every step of the way. 
Both His Parents Are Very Involved in His Game
Cole and his parents were in an interview with ESPN back in 2019 when he finally decided to go with the University of North Carolina to further his career and education. In the interview, Greg revealed that both he and his wife were very involved in their son's game. 
He added that Cole was also willing to accept and act on the advice and experience that they offered.
When it came to basketball, though, the proud father always believed that Cole's game would take care of itself because of the younger Anthony's work ethic. 
Even his decision to join UNC was signed off by both parents, though the decision was ultimately his own.
The world-class coach Roy Williams surrounded by extraordinary assistant coaches from Hubert Davis, and the endearing fans were the reason that Cole ended up where he did, according to his mom, that is.
Greg Is Cole's Greatest Inspiration
It is surprising to know that Greg initially pegged his firstborn to be a baseball player. He also confessed that he wanted his son to pursue his own path and not necessarily follow him into basketball. 
Little did the former NBA star know that young Cole looked up to his father as the biggest inspiration. Although he always had an affinity towards basketball, knowing that his father once played for the NBA cemented his dream. 
Cole was too young to have seen his father play and hasn't watched much of his old man's footage on YouTube, but he understood that Greg Anthony was no pushover.
"I do know his résumé. I've had a few players tell me, 'Your dad was a dog in college,' " Cole told The Undefeated. "He was pretty good. I know that."
Greg Doesn't Remember Losing To Cole
In the same interview, Cole revealed that his confidence as a basketball player grew when he beat his dad in a one-on-one game when he was thirteen years old. Granted, Greg was forty-six at the time, but a win is still a win. 
Despite being a proud father, Greg was adamant that he did not remember the game that Cole was referring to, but then again, Cole did expect that from his dad. 
However, today Greg has no problem admitting that his son is head and shoulders above where he was at every level and that Cole is now a far superior player than he was.