Chris Rose's Career after His 10-Year Stint on MLB's 'Intentional Talk'
Chris Rose stays active even after his departure from 'Intentional Talk.'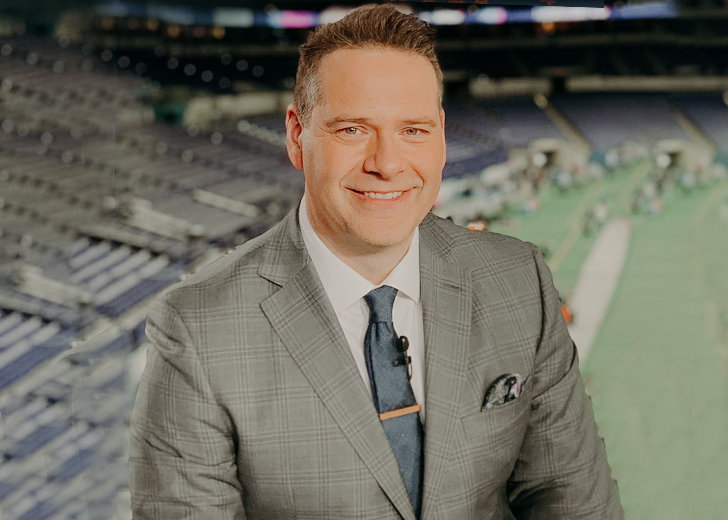 Chris Rose is a popular name in sportscasting and is best known as the host of the Fox Sports Net's long-running show, The Best Damn Sports Show Period. He served as a studio host for many of NFL Network's critically acclaimed programs.
Rose joined FOX in 2000 and was an on-air host where he broadcasted the play-by-play for select games for Major League Baseball (MLB) on FOX.
In 2007, he became a play-by-play commentator for Fox's NFL coverage and presented World Series trophies for the MLB from 2009 to 2011.
During his tenure with Fox Sports, the sportscaster also hosted The Cheap Seats, a program where he interviewed pro baseball players from his home much like the Zoom interviews these days.
He also hosted the poker show Million Dollar Challenge. 
On leaving Intentional Talk
In 2010, Rose was hired by the MLB Network for his knowledge of baseball and versatile on-air presence. After his transfer to the MLB Network, he rose to prominence when he began hosting Intentional Talk with Kevin Millar in 2011. 
The show had an open forum concept that featured some talk and a lot of banter between the two hosts. They also invited special guests and discussed baseball, and talked a little about pop culture among other news. 
It became one of the most popular shows on the network for making conversations about baseball more accessible to all sports fans, even those just getting into baseball.
For 10 years, Rose co-hosted the program until last year in December, when it was announced that he was leaving the show. 
Unfortunately, MLB Network had cut down the workforce to deal with the aftermath of COVID-19. As a result, Rose's contract was not renewed. 
In his last episode of Intentional Talk, Rose had parting words for his fans and the network.
If you have a 10-year run in a business like this, you should be screaming at the top of your lungs how special it is. And I appreciate everything that the network has done and given my family and me. 
On Starting Anew
After Rose left MLB, he started a video podcast with Jomboy Media called The Chris Rose Rotation, similar to his Intentional Talk show. In the podcast, he interviews players and talks about baseball and detours into other non-baseball topics. 
He is also the commentator on ABC's show BattleBots, a robot combat television series.
According to Celebrity Networth, Rose's decades-long career as a host is worth $3 million, and much of it came from his hefty annual salary of 500K that he received for his reporting stint at MLB Network and NFL Network. 
And his net worth might continue to grow if he takes on more new projects.