Explored — Brittany Matthews' Connection with Soccer
Know how Brittany Matthews went from being a soccer player to an owner of a national soccer team.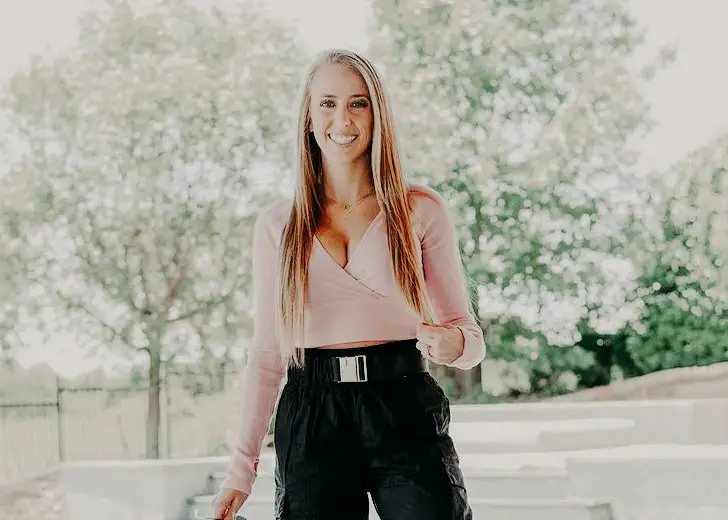 Brittany Matthews is a fitness entrepreneur and certified personal trainer. In addition to that, she is a well-known female soccer player who broke many records while playing high school and college matches. 
Currently, Matthews does not play the sport anymore. However, she owns a professional women's soccer team with a few people. 
Matthews is not the only athlete and owner of a sports team in her family. Her fiancé, Patrick Mahomes, is the Kansas City Chiefs quarterback and has a share in the Kansas City Royals.
Matthews and Soccer 
The personal trainer has been interested in soccer since her school days. She used to play high school soccer at the Whitehouse High School in Texas.
After high school, Matthews was not sure if she should pursue soccer or not. But then, her schoolmate Chestley Strother told Stefani Webb, the soccer coach at the University of Texas at Tyler (UT Tyler), about Matthews' talent.
Matthews went to the university for a tour and decided to study there. She studied Kinesiology at UT Tyler while becoming a record-setting collegiate athlete. 
In 2016, she had 1.45 goals per game, which was the second-highest in the USA. She broke records that season with three-goal performances and five game-winning goals. 
With her feats, she had an opportunity to receive prestigious program records at her university. But, unfortunately, she could not break the all-time record of 32 goals since she had only 31 career goals back then. 
Matthews ended her remarkable journey of college soccer with 31 goals, 16 assists, and a team record of 56-13-5.
After college, Matthews moved on to better and bigger things.
In May 2017, she was signed to the UMF Afturelding/Fram, an Iceland pro team. She signed the contract in the Champions Room at the UT Tyler, surrounded by her family, Webb, and Mahomes. 
She played for the Iceland pro team for only a year. After that, she stopped playing soccer. 
She was working to help individuals with fitness programs. She made exercises and training programs for people who wished to be healthy and fit. She also has her own fitness company called Brittany Lynne Fitness. 
However, Matthews still loved soccer a lot. So instead of playing the sport, she invested in it. 
In December 2020, the athlete joined Angie and Chris Long to purchase ownership of the Kansas City National Women's Soccer League (NWSL). 
Matthews stated she got involved in the ownership since she understood the sentiments of the soccer players.
She said that she was honored to be a part of the team and couldn't wait to bring the championship back to Kansas City. 
Brittany Matthews and Patrick Mahomes
Matthews and Mahomes have an adorable love story to tell their fans. They are high school sweethearts who have been together for almost a decade. 
They met when they were teenagers at Whitehouse High School. Mahomes was a grade senior to Matthews and graduated a year earlier in 2013. 
Mahomes attended the Texas Tech University, and the pair had a long-distance relationship. But this did not diminish their relationship, instead, it increased the love between them. 
Mahomes and Matthews are a massive support system for one another. They are constantly motivating and inspiring each other.
The two moved to Kansas City after Mahomes was signed to Kansas City Chiefs in 2017. They bought their first home in 2019. They also have two dogs —  Silver (Cane Corso) and Steel (Pitbull) 
The lovebirds got engaged in September 2020. Mahomes proposed to his love at the Chiefs' Arrowhead Stadium. 
He surprised Matthews with an arrangement of flowers and marquee lights that spelled out "Will You Marry Me?" Then, the quarterback proposed to his girl with a gorgeous ring. 
The pair welcomed their first child, Sterling Skye, on February 20, 2021. Since her birth, the athletes have taken her everywhere with them. 
Recently, the small family attended the first home game for the Kansas City NWSL.