WNBA Star Breanna Stewart's Puma Shoe Deal Is Another Additive To Her Sizeable Net Worth
Breanna Stewart, the Seattle Storm forward, secured a big signature shoe deal with Puma recently.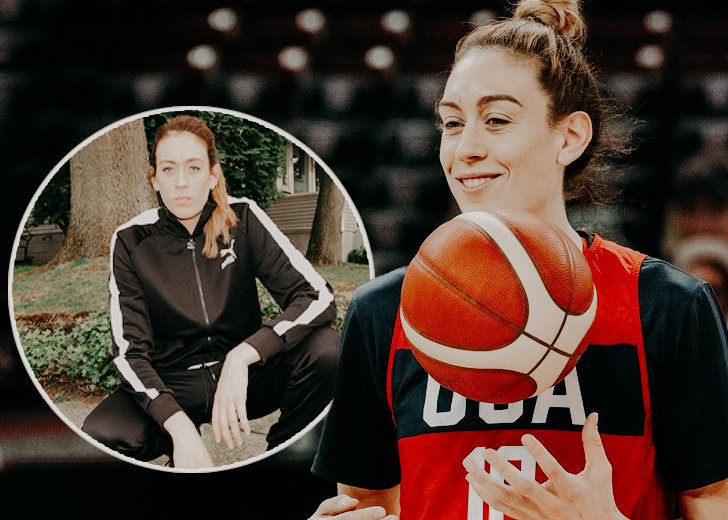 Seattle Storm star player Breanna Stewart has secured a huge and historic signature shoe deal with Puma, the third-largest sportswear manufacturer in the world. This deal makes her the first WNBA player in more than a decade to get any kind of signature shoe deal.
A Historic Signature Shoe Deal With Puma
At the time of the announcement, Stewart's deal with Puma made her the first WNBA player in over 10 years to have a signature shoe deal, and the first-ever player, WNBA or NBA, to have such a deal with the German company.
She follows the likes of Sheryl Swoopes and Candace Parker, who had signature shoe deals with Nike and Adidas respectively, in achieving this feat.
The multi-year deal comes with the freedom for her to create her own cleat. Speaking to ESPN's Nick DePaula, she talked about already thinking of ideas on how her signature cleats would look.
"[It is] definitely going to be a low top," she said, while also revealing her ideas to have cushions for the Achilles and making her shoe eco-friendly with 'cool colorways.' She also hoped that she could help create a 'dope shoe' that everyone, basketball and non-basketball people alike, would like.
Fans will, however, have to wait one more season to get their hands on the shoe. Over the next 12 to 18 months, Stewart will contribute to developing designs and the shoe itself from scratch.
The 2020 WNBA Finals MVP also spoke about the respect she felt Puma showed in giving her such a big deal. "There haven't been many. ... For Puma to be able to put the signature element out there, [and] respect me enough where they think that I deserve a signature shoe, is something that's super exciting." she noted.
Stewart expressed that she hoped she could 'make up for lost time.' referring to the last time any such deal happened and that her success could create a domino effect in the signature deal scene in the WNBA.
Setting The Bar For Modern Brand Deals For Women
With this contract being the first of its kind in a decade, this deal could become the starting point in something great for women's basketball and even set the bar for such deals in the future. And Stewart hopes no less. "Obviously, I was honored that they would offer that, and now I'm just excited for what's to come," she quipped during her ESPN interview.
And although the financial details of this deal have not been made public yet, it seems to be a given that the Seattle Storm star would have been given a lucrative offer.
While detailing the virtual meeting she had with Puma, she talked about the kind treatment and respect Puma showed her, as well as how they made it clear her becoming a part of the company was a big priority for the German manufacturer.
However, this is only the latest in a long list of big financial deals she has been given on her way to becoming one of the greatest WNBA players.
Stewart's spectacular college basketball career at the University of Connecticut paved her way to becoming the number 1 overall pick for the Seattle Storm in the 2016 WNBA Draft.
Since then, she has played both in the WNBA, and overseas in China and Russia.
Her contract with Storm pays very well. According to Sportrac's data, she's earning $185,000 per season for the 2020-21 season and is set to earn $190,500 for the 2021-22 season.
She might also be securing a decent sum from her overseas ventures and further adding to her net worth, although neither those contract details nor her actual financial worth have been revealed yet.
The two-time WNBA Champion is important for the league immensely, even when she is not playing.
During her exclusion from the Storm squad in 2019 because of her Achilles tendon injury, the WNBA decided to bring her in as an ambassador for the league. She was paid more than $65,000, her base salary with the Seattle Storm at the time.
Since her injury, she's won another WNBA championship. Stewart's career is only on the rise and her improving stats on the court will surely see her financial worth improve off the court.
This deal with Puma could end up becoming one of the most important in her career, as well as for the future women's basketball scene.