Hints Of Facebook's Cross-Platform Integration With WhatsApp In-Process
The hints of recent developments suggest, Facebook's vision of interoperability between Facebook Messenger, Instagram, and WhatsApp, is in the process.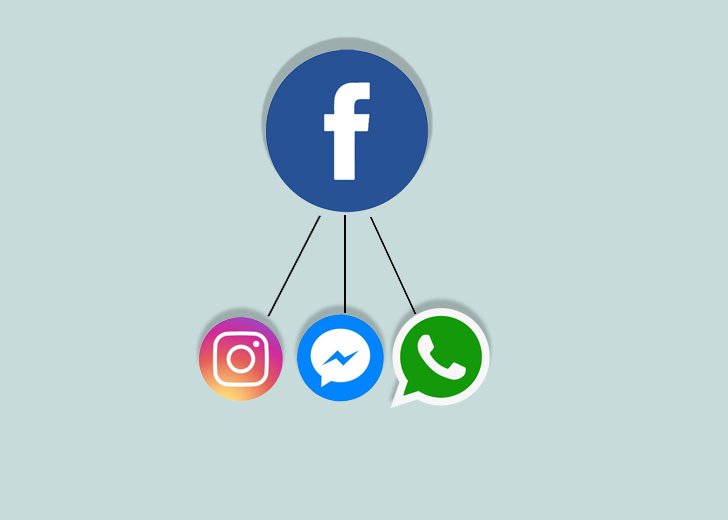 Amidst the protest against Facebook advertisement policies, there is news of technical development in the backend of Facebook. Some salient references have been revealed that indicate Facebook's integration with WhatsApp is in the process.
WABetaInfo, a website that follows the development in WhatsApp, in one of its articles on July 6, 2020, stated that Facebook was creating "some tables in a local database" to manage messages and services with WhatsApp users.
In the image disclosed by the WABetaInfo, tables such as 'whats_app_black_list_item', 'whats_app_chat_push_config', 'whats_app_chat_session', whats_app_contact, 'whats_app_message', 'whats_app_message_info', and 'whats_app_group_info' were itemized.
The references in the image, as interpreted by WABetaInfo, would allow Facebook to recognize WhatsApps' blocked contacts, sounds of push notifications, chat details with particular information such as contact's phone number, message archived info (without content), members of a specific group and profile pictures of the contacts.
According to the website, the formation of the database, however, does not mean Facebook has started collecting WhatsApp messages. Since WhatsApp messages are end-to-end encrypted, it is expected that Facebook might import the "Signal" protocol to encrypt and decrypt messages before containing messages in the future.
The website further noted that the "references" it reported in the article might be changed or be destroyed because these plans from Facebook are still "under development."
The plan to merge those services might also, be abandoned; we're just informing you how things are now," Webtaininfo emphasized.
Integration With Instagram
Previously, there have also been instances of Facebook testing its integration with Instagram.
Reverse engineer Alessandro Paluzzi, who follows the technical changes and progress of the technological world, posted on his twitter account on July 7, 2020, about Instagram working on its interoperability with the Facebook messenger.
Later, EMEA tech communications manager at Facebook, Alexandru Voica, replied to Paluzzi's verifying that his company was working in cross-platform solutions "across their apps." He also disclosed that the developments were at the "early prototype" stage.
Similarly, Instagram added some information on its "Your Privacy" section that explained the level of present collaboration Facebook messenger and Instagram.
Previously in March 2019, Facebook CEO Mark Zuckerberg had talked about his "interoperability" vision in one of his statements.
People want to be able to choose which service they use to communicate with people. However, today if you want to message people on Facebook you have to use Messenger, on Instagram you have to use Direct, and on WhatsApp, you have to use WhatsApp. We want to give people a choice so they can reach their friends across these networks from whichever app they prefer.
Plans of developing a unified underlying infrastructure for cross-messaging between the trio – Facebook Messenger, Instagram, and WhatsApp could be said to have been on the pipeline since January 2019.
New York Times' Mike Issac reports that a previous Facebook statement stated the company wanted to make its services accessible across its platforms.
We're working to build the best messaging experiences we can; and people want to message to be fast, simple, reliable and private." It added: "We're working on making more of our messaging products end-to-end encrypted and considering ways to make it easier to reach friends and family across networks.

-Facebook statement
By allowing people to communicate across all of its social media platforms, Facebook is expected to bring about 2.7 billion users of Facebook, Instagram, WhatsApp, or Messenger together.
The merging of three platforms, however, is not expected to be easy due to technical diversity between the apps.
Facebook had reported to the BBC that it was at the start of a "long process."