Zlatan Ibile's Baby Mother Is Not Who The Internet Claims She Is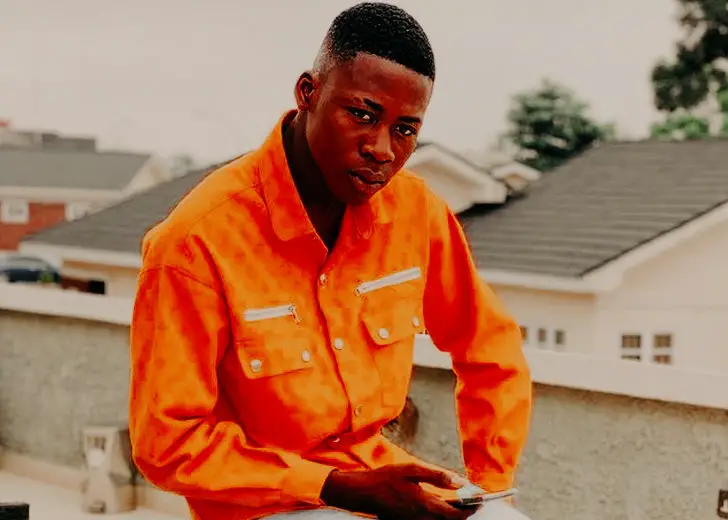 Nigerian singer Zlatan Ibile, whose real name is Omoniyi Temidayo Raphael, is a father now. As of late, his son, junior Zlatan, frequently graces the Zanku Dance creator's Instagram handle.
While the famous rapper seems to be cherishing his role as a father, the internet has been speculating left, right, and center about the Afrobeats musician's partner and his baby mama — all of which sounds contradictory, to say the least. 
While social media reveals UK-born makeup artist Devita to be the Nigerian rapper's baby mama, some online outlets claim Zlatan's manager, Seyi Awonuga, to be his long-time girlfriend and the newborn's mother, possibly even his wife. 
It is certainly confusing, but worry not as we try and shed light on this entangled web of conflicting claims.
Zlatan Welcomed A Son In March 2020
The Nigeria native welcomed his baby son on March 29, 2020. However, he only revealed the news publicly in May 2020 through his Instagram. 
While confirming his son's birth, Zlatan also revealed the baby's name: Toluwalase Shiloh Ainoghena Omoniyi. It's quite obvious that the new daddy is ecstatic over the birth of his first child, as he has even tattooed Toluwalase's name on his forearm. 
Smitten by little Toluwalase, the proud father likes to flaunt pictures of his little one on Instagram. In one of the recent posts from December 21, 2020, young Toluwalase can be seen standing on his father's lap, having, as Zlatan puts it, "a man to man talk." 
We just here chilling having Man to Man talk
Many Outlet Report His Relationship With Manager, Seyi Awonuga
On June 14, 2019, the Zanku dance routine founder's manager, Awonuga, posted a picture of herself with a baby on her Instagram. Interestingly, the caption simply read, "Zlatan's baby."
However, the post did not give any information on the baby's mother.
This very confusion led many outlets on the internet to assume that Awonuga is, in fact, the mother of Zlatan's child and also his wife.
Some have also claimed the manager to be the indigenous rapper's long-time girlfriend. She is also referred to as Zlatan's manager, but it's believed that the two shared more than just a professional relationship. 
That being said, both of them have stayed mum about all the rumors and speculations around their possible past relationship.
He is Actually in a Relationship With Makeup Artist Davita
On a December 25, 2020, Instagram post, the famous Lagos Anthem singer can be seen holding hands with a pretty woman, who we have on good authority, is his current girlfriend, Davita Lamai.
Lamai is a UK-based Makeup Artist whose Instagram display picture as of this writing was that of Zlatan's son Toluwalase Shiloh.
Moreover, she even took to her Instagram story to flaunt a 'push present' from daddy Zlatan himself. Now, a push present is a gift a partner usually gives to the birthing mother, which clearly indicates that the makeup artist is, in fact, Zlatan's baby mama.
Although the story is no longer available, it provides enough evidence to put all those previous speculations and rumors to rest. 
However, it isn't known if the singer-songwriter and the girlfriend have become man and wife. 
Judging by an online report, the makeup artist doesn't adhere to the outdated conventional idea of marriage and relationships. Not too long ago, in response to one of her followers' comments calling her "Zlatan's property," she replied, saying that she belonged to no man.
I belong to no man. Only God, thank you. Goodbye
A few websites have assumed this apt reply to be conclusive enough to prove that the two aren't together, let alone being man and wife.
But being married doesn't mean that a woman becomes a man's property. That's just an archaic notion, and Lamai might well take a similar stance even after officiating her relation with Zlatan. 
Zlatan's Girlfriend Lamai Is University Graduate
As of this writing, Lamai was a 23-year-old lady who graduated from the University of Kent in November 2019.
The singer's baby mama usually keeps a low profile, keeping most of her private details under wraps. That being said, she is active on Instagram, where she often shares her life updates through stories and posts.
Her Instagram username is @davitalamai, and she has over 20,000 followers.