Zerlina Maxwell Dishes on What Her Husband Would Be like — A Look into Her Dating Life
The 39-year-old has not confirmed having a boyfriend or a husband so far.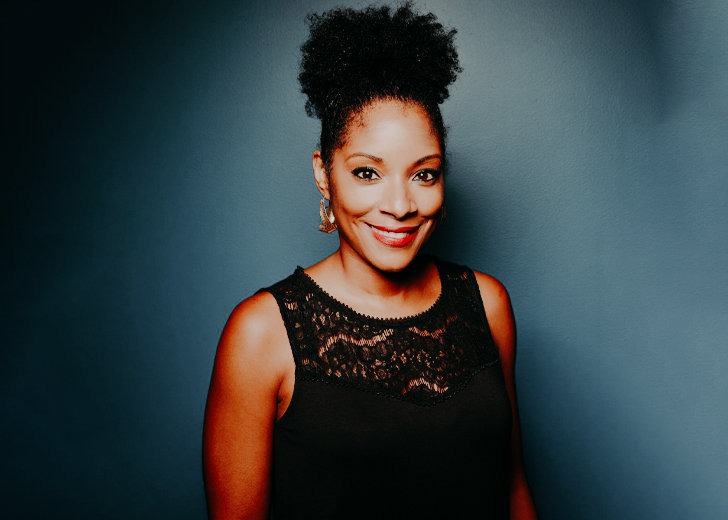 Television personality and writer Zerlina Maxwell, renowned for her political analysis and views on culture, gender inequity, consent, and racism, has a pretty sorted-out professional career.
But Maxwell doesn't have much going on when it comes to her love life, or so it seems. The 39-year-old has not confirmed having a boyfriend or a husband so far.
Maxwell Chooses to Stay Single Rather than Getting Married to the Wrong Man
Maxwell remains single to date because of one major reason: she believes it's better that way if someone cannot make her happy. She made her feelings known in a December 2018 tweet.
She has not found the one, and she will not settle for less. More power to her. 
Her Take on Marriage, Dating, Boyfriend, and Husband
In November 2019, the Tufts University graduate shared if she ever decides to get married, it would be with someone like Doug Emhoff, an American lawyer and the husband of U.S. Senator and Vice President-elect Kamala Harris.
She explained that she was impressed with how he respects his wife and reminds her of Michelle Obama.
Maxwell also shared a cryptic tweet in January 2016, saying she must have been doing something right to receive "hate mail and a marriage proposal" on the same night. However, it is unclear what this tweet was in reference to.
Maxwell's Dating History
Maxwell was allegedly dating a man around 2014. The MSNBC analyst even posted a picture with her then-boyfriend on Tumblr, calling him her "best friend and life partner" on his birthday.
On October 23, 2014, she wrote, "Happy Birthday to my best friend and life partner. You make me a better person and I'm so thankful everyday that you are a part of my life. #luckygirl."
The TV Personality Has Various Achievements Under Her Name
Born on November 16, 1981, Maxwell has made a name for herself.
She runs an eponymous show Zerlina on Peacock. She has also published a well-acclaimed book titled The End of White Politics: How to Heal Our Liberal Divide.
Further, she is an analyst on MSNBC Network, co-hosts the show Signal Boost with commentator Jess McIntosh on SiriusXM Progress Network, and formerly worked as the Director of Progressive Media for Hillary Clinton's presidential campaign.
As a national television analyst and commentator, her words are extremely valued and respected. 
Well, no surprise as to why the analyst has been picky about men in life. As an independent and progressive woman, it would stand to reason that she deserves someone with equal class and intelligence.