Jennifer Love Hewitt Expecting Third Child with Husband Brian Hallisay
Jennifer Love Hewitt is expecting baby number 3 and it just might be her last.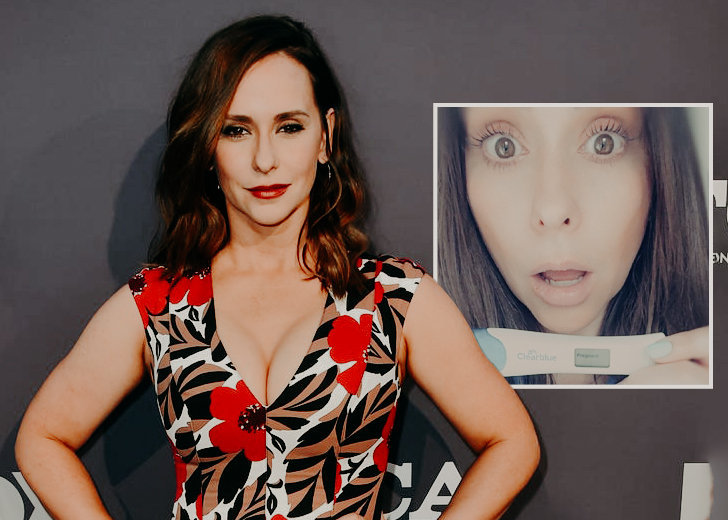 9-1-1 actress Jennifer Love Hewitt announced on Instagram and in an interview with People magazine that she and her husband, Brian Hallisay, were expecting their third child.
The couple is already parents to a son Atticus James, 5½, and daughter Autumn James, 7. 
The news came as a surprise to them both. Hewitt revealed in the interview that her son had asked her to take a pregnancy test when a Clearblue commercial came on television.
She recalled feeling slightly insulted because she had eaten a big dinner but humored her son and took the test, anyway. 
Her two kids were more excited than her about welcoming a new member to the family. 
She admitted that she and her husband had been toying with the idea of a third child but hadn't thought it would be at a time when the entire world was engulfed in the COVID chaos.
However, Hewitt was grateful for the surprise gift.
On Keeping Her Pregnancy a Secret
Hewitt was not only pregnant in real life, but she was also pregnant in reel life. In 9-1-1, Hewitt played a pregnant woman, Maddie Buckley, in Season 4. 
 It was revealed at the end of Season 3 that Maddie was pregnant. 
While filming, she kept her actual pregnancy a secret until she broke the news on her Instagram.
The actress told People she was proud of herself for keeping the secret and not getting caught.
Her co-star Kenneth Choi had even joked, "See? Playing pregnant got you pregnant!"
Although the Criminal Minds star loved the experience of being pregnant, she confirmed that baby No. 3 would probably be her last. She was happy with a family of five.
Hewitt's Reel Life Labor
It is unconfirmed how far along Hewitt is or whether she is having a son or a daughter but viewers saw her character give birth to a baby girl.
In an interview with ET, the actress revealed that she was dedicated to making Maddie's pregnancy look authentic and put on a convincing labor show.
The craziest, most surreal moment was having to give birth while being pregnant. That was very interesting. 
Hewitt explained that in true Maddie fashion, she went into labor at an inopportune time.
She then admitted she had never had to push for like nine hours straight because both her real-life pregnancies only required her to push twice. 
She shared that her experience on set had been difficult. She ended up with a terrible migraine and broke a lot of blood vessels in her face.
The silver lining, though, was that her acting had been so convincing that one of the medical experts on set actually felt like a real baby would come out after her lengthy fake labor.
The actress opines that fans might actually be excited to see Maddie give birth after several false alarms.