Zazie Beetz Has Been Dating Her Boyfriend for over Six Years
Zazie Beetz and her boyfriend David Rysdahl have worked together on multiple projects.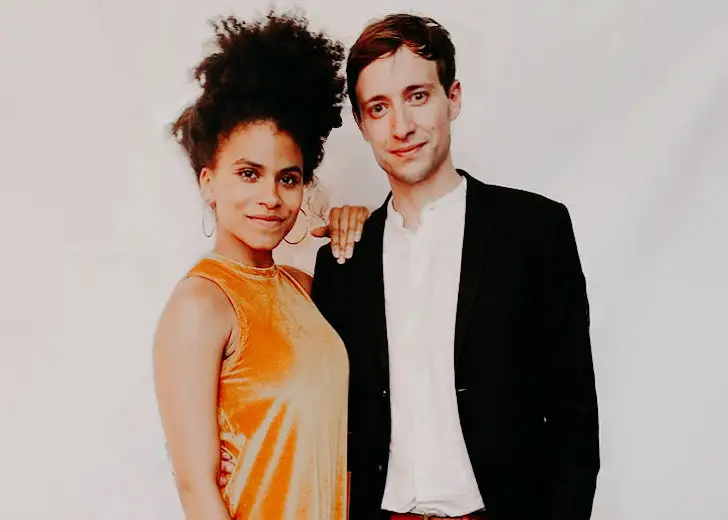 Playing the role of Domino in Deadpool 2, Zazie Beetz rose to international stardom. Since then, she has landed in prominent roles for most movies and series like Joker, Atlanta, and Invincible.
As Beetz makes her presence in the entertainment industry increasingly pronounced, fans all over the world have grown more and more interested in her. And while it may not be known to most people, those who follow her on social media know she is in a long-time relationship with her boyfriend David Rysdahl.

Source: Zazie Beetz's Instagram
Beetz and Rysdahl have been dating for over six years and the two are very close. They often post about each other on their social media and have even worked together on many projects.
Rysdahl Is Also An Actor
Like his partner, Rysdahl is also an actor. He graduated from St. Olaf College before moving to New York to pursue his acting dreams. He made his acting debut in the 2008 video short Graduation Day and for several subsequent years, he was only involved in short film projects such as Intimacy (2010), Max Ages (2012), and Mixed Connection (2011).
The actor also starred in the first season of Netflix's 2019 series The Family. Throughout his career, Rysdahl is most known for his works on That's Not Us, The Revival, The Cure, and Dead Pigs.

Source: Zazie Beetz's Instagram
Rysdahl has written for productions such as Black Swell, Limbos, and Diwal'oween. According to IMDB, he is also writing for the upcoming movie Shelter in which Beetz will star. He and Beetz have also starred in and produced a short film for Condé Nast Traveler.
On top of acting and writing, he is also a producer who produced the 2014 and 2016 shorts Limbos and Black Swell.
Beetz And Rysdahl Were Fellow Judges 
Beetz and Rysdahl were both on the judging panel for the 2020 72 Hour Film Slam. The duo even announced the second required script element for participants in the competition for young filmmakers.
During the announcement, Rysdahl said he had previously taught at SOCAPA and added it was a privilege to serve as a judge on the 72 Hour Film Slam. The couple then revealed that the required script for the competition was celebrating multiculturalism.
On the same note, both Beetz and Rysdahl have been supportive of multiculturalism, and even joined the protest in Los Angeles following George Floyd's death.
Rysdahl took to Instagram to talk on the subject, expressing his sadness at the unfortunate death of Floyd.
Maybe this is the tipping point? Maybe we can begin to grow in the future together? We all suffer when there is no justice. We are all connected. I'm not preaching… I'm just heartbroken, trying to figure out how to be a part of the healing.
Aside from joining in to support the BLM movement, Rysdahl has also been very supportive of Beetz's activism. In fact, almost all of his post on Instagram has been about Beetz and supporting her efforts.