Actor Won Bin and Wife Lee Na Young Prefer to Live a Private Life
Won Bin married Lee Na Young in 2015.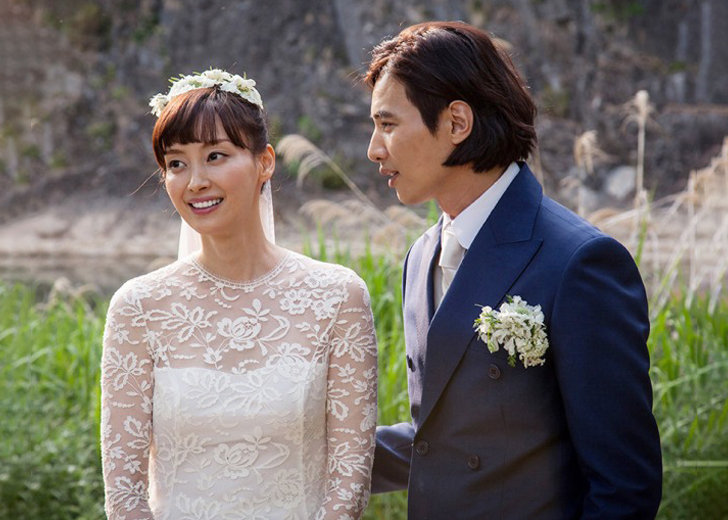 South Korean actor Won Bin is married to Lee Na Young, an actress known for Romance Is a Bonus Book and Doppelganger. They pair together has a son. 
However, they have disclosed no information regarding the birth of their child. From their secretive marriage to denying pregnancy rumors, the couple prefers private life.
Won Bin and Wife Lee Na Young Are Actors
Bin and his wife Lee Na Young are both successful Korean actors.
Bin is best known for his role as Tae-Sik in the South Korean movie The Man from Nowhere.
The actor has appeared in movies and TV series such as My Brother and Autumn in My Heart. He has received many awards for his exceptional acting — the most prestigious being Grand Bell Award for being the best actor in 2010 for his role in The Man from Nowhere.
Just like Bin, his partner Young has featured in movies and series like Ruler of Your Own World, Ireland, and Maundy Thursday, to name a few.
Her most important role to date has been in the romantic comedy movie Someone Special, for which she claimed the Blue Dragon Film Awards in 2004.
They Prefer Privacy in Personal Life
Bin and Young met through the actor's talent agency Eden 9 when Young joined in. They began dating in July 2013, as reported by the agency. But they shared nothing of their relationship with the public.
After two years, the duo tied the knot in May 2015. Eden 9 announced the wedding news through a statement, sharing that married held in a green wheat field in Bin's hometown of Jeongseon, Gangwon Province. The wedding was reported to be small with only family and relatives presence.  
The agency also mentioned that the couple would enjoy their honeymoon after settling their respective schedules and then live in Bangle-dong, Southern Seoul.
Amid the wedding, there were rumors that Young was pregnant with her husband's child. However, the agency denied the claims of their rumored pregnancy.
They would probably want to have children as soon as possible after marriage, but this isn't something they have control over.
After the private ceremony, both the actor continued their careers. A few months later, in August 2015, Eden 9 disclosed that the couple was expecting their first child together. 
The lovebirds welcomed their first child, a son, on December 19, 2015.
Bin Is Not Just Looking for Commercial Success
The 43-year-old's last movie, The Man from Nowhere, amassed him huge recognition. Despite the success, he has not appeared in other films, albeit having minor roles in Shimajiro and the Rainbow Oasis and Eiga Doraemon.
There had been a lot of criticism about his disappearance from movies and also social media.
On that note, his wife defended him, explaining that Bin was not willing to make a movie that amassed commercial success but ones that 'speak to his artistic sensibilities.'