Who Is Jacob Bertrand's Girlfriend? Inside His Personal Life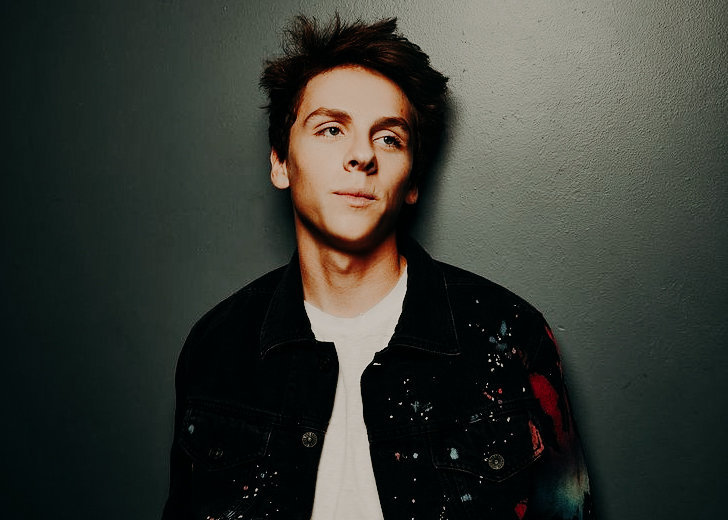 Jacob Bertrand has an eventful dating life. The young actor is openly dating fellow actress Peyton List as of this time of writing. 
The duo, who has known each other since their teenage days, embarked on a romantic relationship after uniting in the 2018 series Cobra Kai. 
Bertrand plays Eli "Hawk" Moskowitz while his girlfriend portrays Tory Nichols in the show. 
Jacob Bertrand Confirmed Dating Girlfriend Peyton List
The speculations of Bertrand dating List had begun in early 2022 after the duo frequently made public appearances at Hollywood events. 
They were spotted together at the Critics Choice Awards in February 2022 and were also present at the Vanity Fair.
To top it all off, they even posted pictures with one another on their socials, even dedicating heartfelt captions and posts to each other's birthdays.

Jacob Bertrand with his girlfriend, Peyton List. (Photo: Instagram)
Neither of them had said anything about their relationship despite the apparent budding rapport. 
But that all changed when TMZ spotted them together at Los Angeles International Airport on March 22, 2022. 
Bertrand admitted they had been "dating for a while." He added he had never dated his co-actor before and their relationship was "almost trial by fire."
In the same interview, the young star revealed he and his girlfriend had fun on Cobra Kai set and then "hung out off-set."
In another interview with TMZ, his girlfriend also confirmed their relationship. When asked if it was difficult to date someone she worked with, List humorously replied, "I guess so, yeah. And then think about the consequences later!"
Jacob Bertrand and Serena Pullen's Relationship 
Before Bertrand started dating List, he was in a relationship with his then-girlfriend Serena Pullen for over four years. Pullen was the one he took as his date for his senior year prom. 

Jacob Bertrand and Serena Pullen back when they were dating. (Photo: Instagram)
On their anniversary, dated July 2018, he had dedicated a post for Pullen.
Bertrand uploaded pictures of her and wrote, "Even though you like blake more than me, and you steal my blankets, I love you with all heart," in the caption. "Happy anniversary Serena," he added. 
He further added that Serena had shaped him into a better person in real life. Their care and concern for each other were frequently spotted on their social media pages. 
Jacob Bertrand's Remarkable Career
Bertrand's first significant role was playing Henry in Marvin Marvin, an all-favorite Nickelodeon show. 
Before his break in Disney, Bertrand played many roles in Nickelodeon productions. He voiced the protagonist, Gil, in the 3rd season of Bubble Guppies, an animated series.
He also played Kirby in Kirby Buckets in Disney XD. In 2017, Bertrand landed the role in Cobra Kai, a sequel to Karate Kid, the 1980 iconic film series.
The series aired on YouTube Premium before its premiere on Netflix. The character he played is not just popular among his fans but had a cleft lip from birth. This led to his discovery of Smile Train. 
He reminisces, "While I play a cleft-affected character on TV, I truly had no idea how severe the impact of a cleft can be, both physically and mentally."
Smile Train equips local medical professionals with funding and training and arranging resources for providing free cleft surgery to children globally.