Who Is Jacob Bertrand's Girlfriend? Inside His Personal Life and Relationship
Jacob Bertrand has been dating his beautiful girlfriend Serena Pullen for almost five years.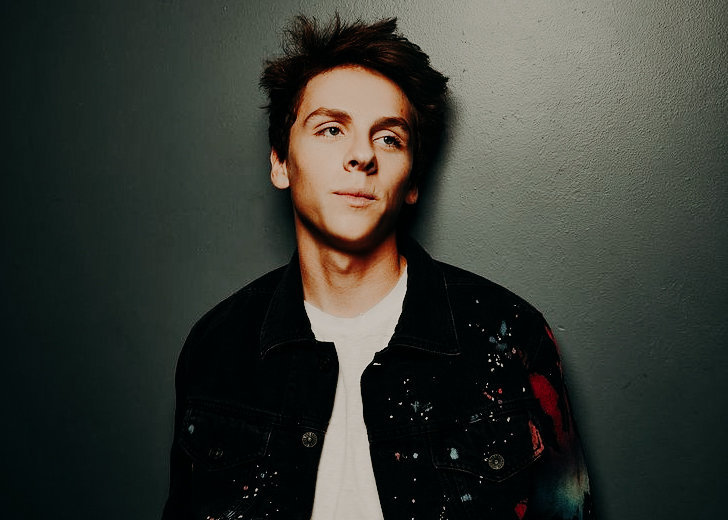 Unlike his popular role as the hot-headed Hawk in the Netflix-hit Cobra Kai, Jacob Bertrand is currently running his show in the world of entertainment. The actor presently resides in Los Angeles.
In his free time, he loves directing short films, hiking, surfing, rock climbing, playing guitar, skateboarding, and also working in a woodshop. Bertrand has been in a stable relationship with his girlfriend Serena Pullen for over four years.
Jacob Bertrand's Remarkable Career
Bertrand's first significant role was playing Henry in Marvin Marvin, an all-favorite Nickelodeon show. 
Before his break in Disney, Bertrand played many roles in Nickelodeon productions. He voiced the protagonist, Gil, in the 3rd season of Bubble Guppies, an animated series. He also played Kirby in Kirby Buckets in Disney XD. In 2017, Bertrand landed the role in Cobra Kai, a sequel to Karate Kid, the 1980 iconic film series.
The series aired on YouTube Premium before its premiere on Netflix. The character he played is not just popular among his fans but had a cleft lip from birth. This led to his discovery of Smile Train. 
He reminisces, "While I play a cleft-affected character on TV, I truly had no idea how severe the impact of a cleft can be, both physically and mentally." Smile Train equips local medical professionals with funding and training and arranging resources for providing free cleft surgery to children globally. 
Jacob's Interest in Short Films
The 21-year old actor had conceived the idea of a short film when he was in high school. But he never got any chance to materialize it until he got a nod from Hero Koda, one of the acclaimed stunt coordinators. 
In future, Bertrand wants to make more short films for his audience.
Jacob's Flourishing Relationship With Serena Pullen 
When he was just 21 years, Jacob Bertrand played several roles and became quite a name in the acting industry with his adorable appearance. A sneak into his Twitter profile or Instagram handle shows his jolly and free-spirited nature, quite like the characters he played on screen.

However, in real life, Jacob has been lucky enough to meet the love of his life at a young age. Although the actor labels her as his "best friend," Serena Pullen has also been his date for senior year prom. The couple has been in a happy relationship for several years.
Though the character of Hawk he played is a hothead, his inherent nature is quite the opposite! In reality, he is a calm person and attributes this cool-headedness to his love. 
He says that he is in a safe relationship which helps him mind his business in the industry. He further added that Serena had shaped him into a better person in real life. Their care and concern for each other are frequently spotted on their social media pages.