Who Is Hayden Summerall Dating? His Rumored Relationships
Know everything about Hayden Summerall's rumored relationships.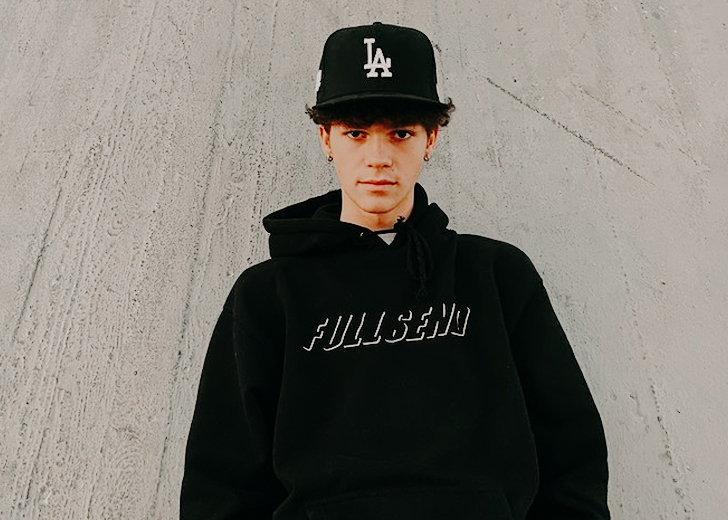 Hayden Summerall is an actor and singer best known for Chicken Girls. He plays Tommy 'T. K' Kaye, a childhood friend and boyfriend to Jules (Annie) LeBlanc's Rhyme McAdams. 
Like in the coming of age series, Summerall and LeBlanc were rumored to be dating in real life. Here is everything about their alleged relationship. 
Did Hayden Summerall and Jules LeBlanc Date?
LeBlanc is a former gymnast, YouTuber, singer and actress. She is best known for We Are Savvy, Chicken Girls, A Girl Named Jo, and Side Hustle. 
Summerall and LeBlanc first met each other in Los Angeles in 2017 for dinner with other YouTubers. The pair became good friends since then and started appearing in each other's YouTube videos. 
The chemistry between the duo was undeniable. They constantly joked and teased each other while sharing wholesome moments. So naturally, this led many fans to speculate that the two were dating. 
The pair is highly passionate about music. They used to sing covers of different songs and were popular on Musical.ly. Their collaboration on the app got them many views, which only intensified the relationship rumors.
The duo's most famous collaboration was the cover of 'Little Do You Know' by Alex & Sierra which LeBlanc released on her YouTube channel on Jun 4, 2017. 
This cover is the most popular and viewed video on LeBlanc's channel to date and has over 61 million views and one million likes at the time of writing. 
Fans were rooting for their relationship, and even came up with a ship name "Hannie." Despite the speculations, Summerall nor LeBlanc haven't confirmed the relationship to date. 
However, the rumors did not stop there. Summerall was accused of cheating on LeBlanc with Dance Moms star Kenzie Ziegler. A Snapchat video went viral where Summerall supposedly told Ziegler that he loved her. 
Nonetheless, both stand by the fact that they were merely friends, and the video was taken out of context. In 2018, it was reported that Summerall took to Instagram to confirm that he was never in a relationship with LeBlanc. 
He said that everything was just assumptions, and he was not dating anyone. LeBlanc went on to date Disney star Asher Angel before parting ways with him on May 2020. Summerall was linked with Instagram star Bella Faith; however, it has not been confirmed. 
Despite all the rumors and accusations, Summerall and LeBlanc are still friends and continue to star together in Chicken Girls. Regardless, they do not seem to be as close as before.
Who Is Hayden Summerall Dating?
Currently, Summerall is rumored to be dating TikTok star Sharlize True. She is also an actress, singer, dancer, and model. 
It can be presumed that the pair knew each other before 2018 since True was photographed attending Summerall's 13th birthday on April 15, 2018. 
As of late, the two have been hanging out quite often. Summerall has been making TikToks with his rumored girlfriend and teaching her how to skate.  
On January 28, the pair did the 'Domino Lovers Challenge' where they danced and hugged Jessie J's 'Domino.' 
Summerall captioned the TikTok as "had to do this trend with her❣️" which started the speculations of their relationship. 
However, neither party has confirmed their relationship to date.