Why Did Jules LeBlanc Go by Annie? The Truth behind Her Name Change
Jules LeBlanc was formerly known as Annie LeBlanc. However, in late 2020 she decided to drop that name in favor of her real name Juliana Grace.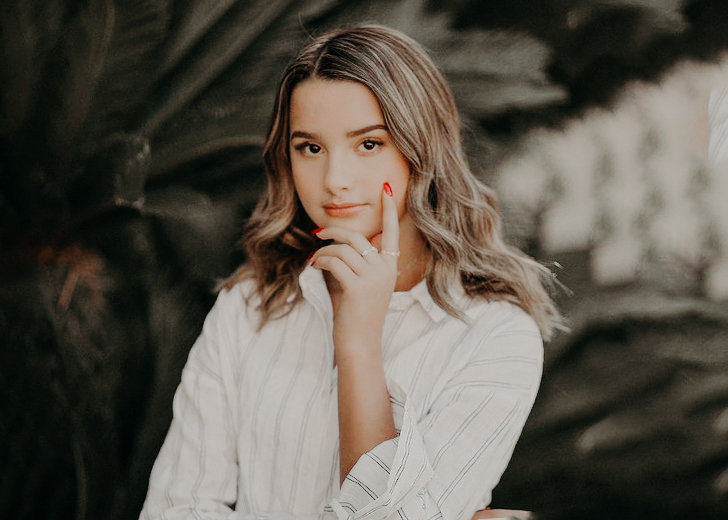 Jules LeBlanc was formerly known as Annie Grace or Annie LeBlanc throughout her socials up until late 2020 when she carried over to her new name.
Technically, Jules is not really a new name but rather an old one for the internet celebrity. Hollywire reported that her full name was actually Juliana Grace.
In an IGTV Q&A video alongside Jayden Bartels, Jules disclosed her thought process behind her decision. 
Jules Broke the News Via an IGTV Q&A
The video in question began with the YouTuber introducing the duo as Jules and Jayde, and the accompanying caption also reflected the same. 
But almost immediately after Jules introduced herself, she pulled back and told fans she was not sure if she should go by that name. Admittedly, the teenager was a little scared by the idea. 
In the video, Jules asked fans if she should go through with the name change and revealed that she had put in a request with Instagram so that they would let her change her name to Jules LeBlanc. 
Apparently, because her socials had already been verified by Instagram, changing her handle wasn't as easy as it would be for an average person. 
She Never Liked Her Former Name
At the time, her stage name was Annie Grace, but she was trying to get it to read Jules or Juliana Grace. She had not exactly finalized her choice.
In retrospect, it is apparent that she went with the former. 
Jules also acknowledged that many of her fans were comfortable with her now-former name in part because that name was given to her by her brother and a fellow celebrity YouTuber, Caleb.
However, she had decided to drop that name because she never really liked it in the first place. 
Jayde was supportive of Jules' decision and believed that fans should respect it as well. 
Who Is Jules LeBlanc?
Jules is a gymnast turned YouTuber who has expanded her portfolio to command a massive following across social media platforms. 
The teenager also boasts a career in music and acting. She is best known for the Chicken Girls franchise, set in the Brat universe.
Jules initially found fame after her parents, who are avid vloggers themselves, started putting videos of her online when she was still a toddler.
Also, she is not the only star in the LeBlanc family. In fact, both her siblings, Hayley and Caleb, are huge on YouTube, and their family YouTube channel has well over 7 million subscribers. 
As for her career as a gymnast, Jules started training as a gymnast when she was 2-years-old and had immense love for the sport. 
According to The List, she was a level 9 gymnast, and had she stuck around to complete level 10, she could have competed at the "elite" level. Meaning, she would have been eligible to compete for the Olympic Trials or other professional events. 
However, Jules admitted to Hollywire that she did not like the competitive aspect of the sport.
She said that she liked the practice more because she'd often let the pressure get to her, and it stressed her out.