Who Is Gavin Rossdale Dating? A Look into the Rockstar's Love Life
Gavin Rossdale has had lots of ups and down in his love life.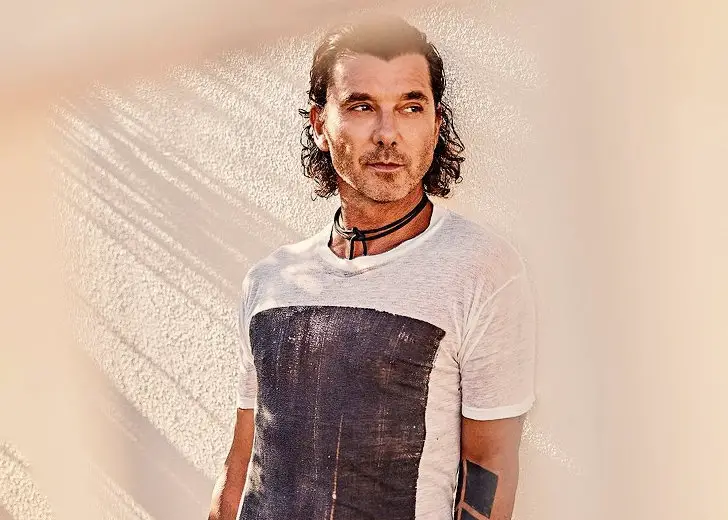 Who is Gavin Rossdale dating?
Rossdale's love life has had many trials and tribulations, and the rock star is exhausted by it. 
In an interview with People, the singer talked about his new song 'Quicksand' from his album The Kingdom, which gave fans a glimpse of the rocker's search for love.
His song 'Quicksand' was inspired by his failed past relationships, and he had more than his fair share of failed relationships. 
In 2016, he and Gwen Stefani finalized their divorce, citing irreconcilable differences, and he split from his previous girlfriends, models Sophia Thomalla and Natalie Golba, in 2018 and 2020, respectively. 
Rossdale also iterated that he is not very good at dating and says he keeps getting crushed and taken advantage of. 
I'm not very good at [relationship], I guess. I had a divorce and a long-term girlfriend. I don't have a girlfriend now, even though everyone seems to think I do. You get burned by that stuff.
However, a few months after this interview, Ross made headlines after being spotted with a Heidi Klum lookalike.
Dailymail reported that the Bush singer was seen with his arm around a young blonde beauty while strolling on the beach in Malibu.
The report surfaced a week after the British rock star shared a photo of himself posing by the rocks on the scenic beach on Instagram and wrote in the captions 'found my love on the beach.'
However, the woman is still unidentified, and these speculations have neither been confirmed nor denied. 
Rossdale's Romantic Past
When it comes to the woman that Rossdale is most famously linked to over the years, there is no doubt it is his ex-wife Gwen Stefani.
The duo got married in 2002, and their fans thought it was a match made in rock 'n' roll heaven.
But that was not the case at all.
After 13 years of marriage, the duo parted ways when Rossdale's affair with the couple's nanny, Mindy Mann, came to light. But this was not even the first alleged instance of infidelity.
In 2010, Courtney Love went on The Howard Stern Show and confessed to having physical relations with Rossdale while he was still with Stefani. 
Their split was far from amicable, and rumors of tension seemed to be constant in the press. The couple eventually set aside their differences to co-parent their three children together and agreed to have joint custody of their kids,
However, three years after their divorce, they had to attend mediation over their initial custody agreement.
Apparently, Rossdale wanted more time with their kids after his schedule cleared up from touring with Bush, while Stefani wanted to establish consistency in their children's living conditions. 
These days, the couple appears to be co-parenting successfully.