MMA Fighter Urijah Faber and His Fiancée Are Parents to Two Adorable Kids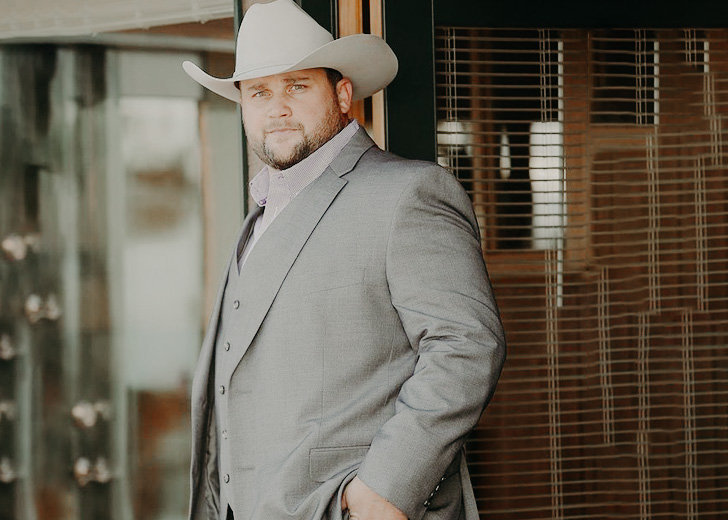 MMA fighter Urijah Faber and his wife to be Jaslyn Renee Ome have not married yet. But they are parents to two beautiful kids.
The Fabers' Instagram accounts are flooded with happy family portraits of the mixed martial artist, his baby mama, and kids, Cali and Rome. 
Urijah Faber and Wife To Be Have Two Kids
After almost a year of dating, Faber and his wife to be Jaslyn took to Instagram to share the news of their pregnancy on March 7, 2019.
The announcement was accompanied by a series of photos from their pregnancy photoshoot.
In the same post, Jaslyn, who had a beautiful pregnancy glow, wrapped her hands around her belly, making the ring on her finger quite visible for the fans to notice. Even though the couple never shared their engagement news, it was evident that they were engaged.
We are SO excited to be starting our family!! #BabyFaber is due in March 2019!
On March 14, 2019, they welcomed their first child, a daughter named Cali Faber.
Urijah Faber and his wife to be Jaslyn Faber and their kids on 2021 Thanksgiving. (Photo: Instagram)
The path to parenthood, however, wasn't an easy one as Jaslyn suffered a ruptured fallopian tube and internal bleeding because of an ectopic pregnancy. Thankfully, an emergency surgery helped the mother-daughter duo in the following process. 
A year and a half later, the Fabers welcomed their second child, son Rome Faber. Rome, who is now a star in his parents' Instagram handles, was born on October 12, 2020.
The MMA fighter and his potential wife are now busy raising their kids.
On October 2, 2020, ten days before Rome was born, Urijah took to Instagram to express his excitement about how big of a shift it was for a family of three to upgrade to a family of four.
Since their kids' arrival, they have been posting heart-melting pictures of their family members. A scroll through their account, and one will most definitely leave with baby fever!
Urijah Faber and Jaslyn Faber Started Dating In 2018
Faber started dating his potential wife, Jaslyn — Playboy magazine's Miss April 2013, who has modeled for Audi — in 2018.
The first time she appeared on her man's social media account was on Instagram on March 31, 2018. The Instagram post that featured some behind-the-scene moments of the model's bikini shoot was captioned as, "Found my new career: Professional Bikini Fluffer."
Likewise, the first time Jaslyn regularly let her followers know her relationship was back in October 2018.
She posted an adorable photo of her and Faber with a cute caption that read, "This has been the best year with you & I have a feeling that the best of us is yet to come. Love to love ya @urijahfaber."
Since then, the pair have shared photos of and with each other, giving their fans some major 'couple goals.' On Valentine's Day in 2020, he took to Instagram to share how grateful he was to have a loving partner.
"Get a girl that can do both! Happy Valentine's Day to my beautiful, better half," he began the caption mentioning his wife to be. 
Best mom on the planet to our amazing Cali. Always there to put me in my place, show me love...and occasionally a lil hate when needed. 
Even though the couple has been very expressive of their kids and family, they prefer to keep their relationship private. They have been together for almost four years, but there is still no news about their wedding.