Tony Reali & wife on feeling anguish of losing one son while joy on delivery of another
Tony Reali and his wife, Samiya Edwards, were blessed with three children. But, sadly, they lost one child during childbirth. Keep reading to find out the details!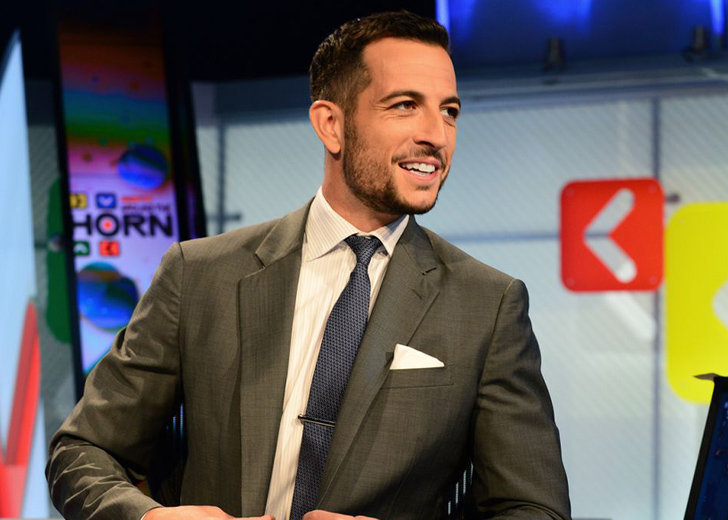 Anthony Joseph Paul Reali, famously known as Tony Reali, is a legally married man residing happily in his New York residence alongside his wife, Samiya Edwards. As a public figure, a few details are known about the ESPN host, but it seems that his wife prefers to live a secret life. Perhaps, that's the reason why there are little to no details about her.
Despite that, few details about her do tend to surface, with Reali being a renowned television personality and all. What are those details? Well, keep reading to find out!
Reali 

& Edwards are Married for Over a Decade 

The ESPN's Around the Horn host is in a blissful marital relationship. He and his wife Edwards are now married for over 12 years after sharing the wedding vows on July 3, 2008. Following their marriage, the couple settled down in the host's Washington, D.C. residence. In 2014, the sports personality and his wife moved to New York to continue to host his show.

On August 18, 2014, their ever-growing togetherness became stronger as they welcomed a baby girl named Francesca Zahra Reali into their family. On the same day, the sports guru posted a picture through his Instagram handle and introduced his baby girl to the world. He also thanked everyone for their good wishes and kind words.
The Pair Went Through a Terrible Loss in 2018  
In June 2018, the Reali couple was perhaps the happiest married couple, expecting twin sons. Unfortunately, the happy moment turned out to be a moment of grief, as one of their sons, Amadeo, died during the birth.
On June 17, 2018, the Fordham University graduate, through Twitter, posted a very heartfelt tweet revealing the happiness and sadness he and his wife felt at the same time. In the tweet, he mentioned that he and his partner were expecting twin babies but sadly lost their son, Amadeo, at the moment of childbirth. Later, the family held a memorial mass for him and griefed the loss.
He also stated that their other son, Enzo, was delivered a few weeks early in an emergency and was welcomed that week in their home.
Anyone within a galaxy of me knows we were expecting twins. We lost Amadeo in the moments leading up to childbirth. We delivered Enzo weeks early in an emergency. Last week was our memorial mass for Amadeo. This week Enzo came home happy, healthy and strong. — Tony Reali (@TonyReali) June 17, 2018
The ESPN host continued his statement by revealing that the anguish of losing one son while feeling joy on delivery of another was impossible to grasp unless felt personal. Also, he wrote that he and his wife must navigate and give voice to these feelings and allow others to lift them because they could not do it themselves. 
As time passed, the sportscaster and his wife gradually managed to move on from that terrible loss. 
As of now, it seems that the family of four are enjoying their family life. Their togetherness can also be seen through the host's Instagram handle, where he constantly flaunts pictures with his two adorable children.