Things to Know about Manny Montana's Wife and Son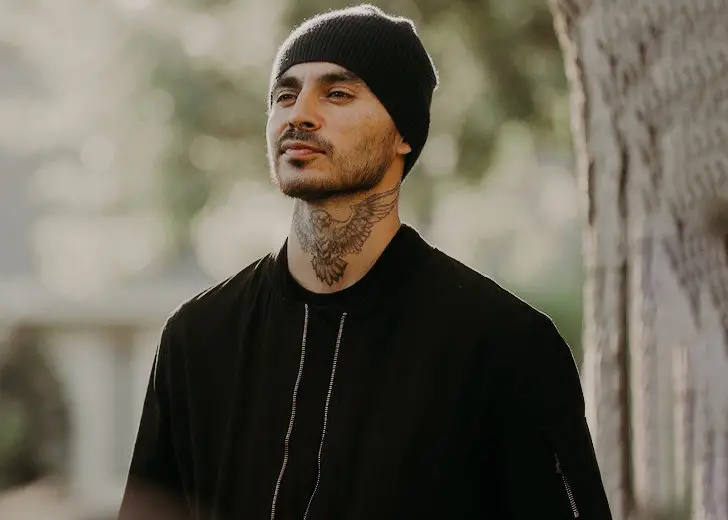 Actor Manny Montana started his showbiz career, landing a starring role in the low-budget movie East L.A. in 2008. 
Today, he is best known for his role as Rio on NBC's popular series Good Girls as a high-ranking criminal who runs a money laundering business. He has an on-screen on-off relationship with Christina Hendricks's character Beth on the show.
Unlike Rio, the 37-year-old actor is married in real life and has a son.
Manny Montana's Wife And Son
Montana is married to Adelfa Marr. The pair met in 2015, but not much is known about their relationship timeline. They also have a son together, but details about his name and birth date are also kept private.
The duo is very secretive about their son, except for a few photos and videos they shared. All the pictures they have posted about him have his face covered with an emoji or show his back. 
Manny Montana's Wife Is A Life Coach 
Marr is a life coach and a blogger. The New York native continuously advocates mental health on her Instagram and has her own website dedicated to it. On her website, she offers online sessions, helping her clients practice self-care and healthier living. 
Marr is also a social activist. On her business' second anniversary in February, she started a fund on her website to help her services reach BIPOC in need. Not just a life coach, but she is also a writer and has written for outlets such as 21Ninety, Thirty, INKind.life, and Byrdie.
Montana's career has slightly rubbed off on his wife. She has made a small cameo in one episode of Good Girls. She only appears on screen for a split second, playing the woman who Rio is seen adoringly embracing, to Beth's surprise. 
She had shared about it on her Instagram, thanking her husband and the production team for the opportunity. 
The pair seem to be completely smitten with each other as they often post about each other on their social media. From going on hikes to games and food adventures, the couple looks inseparable.
It is pretty evident from their respective Instagram that the pair completely supports each other and their career.
Manny Montana's Career
Born and raised in Long Beach, California, Montana, as a child was interested in football. He wanted to be a football player and had even grabbed a football scholarship to California State University, Sacramento.
However, Montana could not fulfill his childhood dream of being an athlete since he dislocated his shoulder many times. 
Wanting to remain close to home, he transferred to California State University to study journalism and broadcasting. He was doing well as a DJ since he was playing in the school radio station as well as interning at Power 100.3.
Widening his scope, he then participated in a couple of student movies, which eventually led him to be a professional actor. 
He started his career in acting in 2008. After small cameos in many films and TV series, he got his big break in 2013, playing Johnny Turturro on USA Network's series Graceland. The most notable roles he has as Zeno in Miles for Tomorrowland and Rio in Good Girls.
In his 13 years of working as an actor, he has 41 movie credits under his name.