Styles P's Daughter's Death Left a Huge Dent on His Relationship with Wife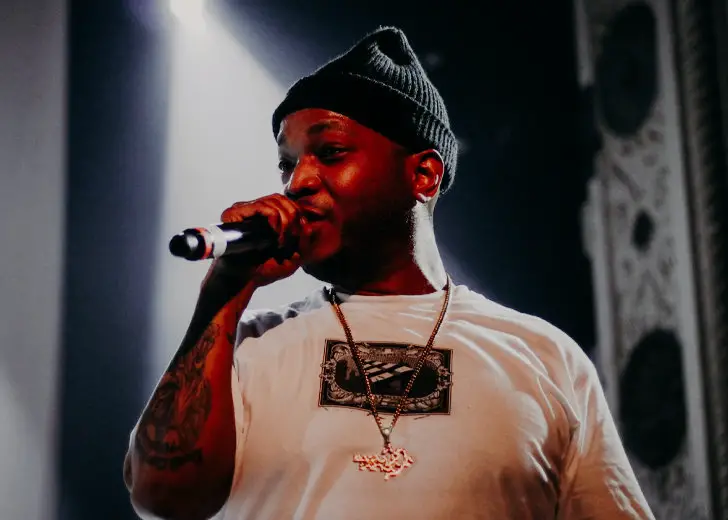 Styles P and his wife Adjua Styles brought up a few very tough questions during their appearance on Marriage Boot Camp: Hip Hop Edition; most notably about the death of their daughter, Tai Styles. 
In the April 2020 episode of the reality show, the couple had to be completely honest with one another as they were subjected to a lie detector test.
Styles P's Charged Question
During that test, the couple addressed everything from the husband's infidelity to Tai's untimely death. 
On his turn to pose a question, Styles P asked his wife if she held him responsible for their daughter's death. Later on, he explained how he had to know the answer in the confession room.
"I think that plays a big part in how our relationship goes and we don't really speak about that too often," he said. 
Styles P's Daughter Tai Styles's Untimely Death
Styles P and his wife Adjua shared two kids: a son, Noah, and daughter Tai, who was Adjua's child from a previous relationship. Even so, she grew up with Styles P as her father figure. 
The 20-year-old Tai died by suicide after a long-fought battle with depression. After her passing, the rapper took to his Instagram to share a lengthy emotional post.

Styles P announced his daughter's death on Instagram. (Source: Instagram)
The post featuring a collage of pictures and quotes was accompanied by the rapper's attempt to put into words the grief he was experiencing at the time. A part of it read,
My baby girl took her life and there are no words to describe the day to day pain we have to endure and maintain through but in dealing with pain you find yourself dealing with the creator and asking questions and going through emotions most would not understand.
How It Affected Styles P and His Wife's Relationship
In an interview on OWN, Adjua spoke about how she had always seen and heard from people that the loss of a child would be a testament to any marriage.
Until she experienced it firsthand, she always thought that the loss would have the exact opposite reaction. She believed that the couple would come out stronger after dealing with the grief together. 
Being on the receiving end of the stick, she realized that although the grief brought them together to a certain degree, it was extremely strenuous for their marriage. 
Their Daughter's Death Forced Growth
She further added that the grieving process was especially hard on the mother because she was the one that brought that life into the world.

Styles P with his wife, Adjua Styles, in March 2022. (Photo: Instagram)
Adjua explained how there was always a looming feeling of "You don't understand what I'm feeling." Not just on her part, the feelings were mutual. 
Towards the end of her interaction, she concluded that, although difficult, the unfortunate death of their daughter forced the couple to grow as a couple. 
And evidently, it has made them appreciate their son even more. On Noah's 23rd birthday, Styles P posted a picture of his wife and son. 
In the caption, he praised his son as "one of the coolest, full of intelligence and soulful and wisest sons a parent could ask for." He also implied that his son gave his fatherly advice and stated he was proud of his kid. 
If you're feeling suicidal or are concerned that someone you know may be in danger of hurting himself or herself or require emotional support, call the Suicide Prevention Lifeline at 1-800-273-8255 to talk to a counselor. This service is free and confidential.