Stjepan Hauser Surprised Fans with New Girlfriend after Sudden Split with Fiancée
Croatian Cellist Stjepan Hauser is often seen with his gorgeous girlfriend, Benedetta Caretta. After his split from fiancée Jelena Rozga, Hauser surprised his fans by wasting no time being in a relationship with the Italian singer. But we're not complaining!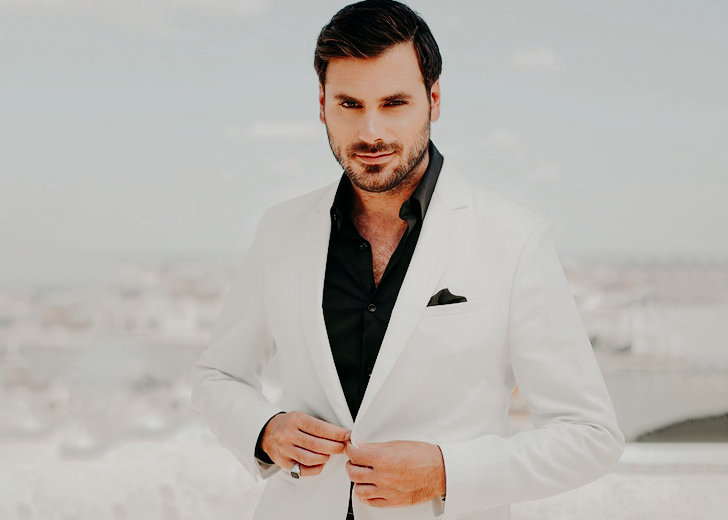 Croatian Cellist Stjepan Hauser, a member of 2CELLOS, is happily in love with his gorgeous girlfriend, Benedetta Caretta. He is often seen together with her, especially performing cover songs for social media content.
His relationship with Caretta, however, came after his split from his fiancée Jelena Rozga. And that surprised his fans, as he wasted no time being in a relationship with the Italian singer.
Hauser Settled with New Girlfriend
After going separate ways from former fiancée Jelena Rozga, Hauser is now with an Italian beauty named Benedetta Caretta. His new girlfriend is also a singer, and the cello player has done plenty of duets with her.
Ever since they started to date, the two have been seen sharing their duet videos on their respective Instagram handle. In those videos, the couple looks adorable and smitten beside one another.
In August 2020, Caretta had posted a duet video of her and the cello player in a beautiful duet cover of the song 'Something Stupid.' In the video, the Italian expresses her angelic voice while sitting in her boyfriend's lap as he passionately tries to match her spirit.
The August 2020 video is just one among a handful of duets that the new musician couple has posted. The videos can be seen on Croatian's Instagram handle and even a few on his Youtube channel, Hauser.
Most recently, on April 17, 2021, Hauser, age 34, and his partner, Caretta, made a duet cover on 'Endless Love.' The video was posted by Caretta on her Instagram.
Going by all these details, Hauser certainly seems to have moved on quickly after his breakup from Rozga. And if things go as per their plan, we may see the two exchange rings or even Caretta as his wife very soon.
His Engagement to Former Girlfriend Rozga
Although Hauser's Instagram is now flooded with pictures of his stunning girlfriend Caretta, he was once madly in love with Croatian singer Jelena Rozga. After getting together in the summer of 2015, Hauser proposed the Croatian singer in 2016.
The relationship between them thrived even when they were busy with their respective schedules and constant traveling.
After the engagement, Rozga moved in with her fiancé in an apartment that Hauser bought in the Zagreb center.

Stjepan Hauser adoringly looking at his ex-fiancée Jelena Rozga. (Source: Dubrovnik Times)
The musician couple seemed so much in love that their relationship was even considered a marketing ploy. To this, Hauser said:
[Translated]: You tell me, why can't people get into their heads for so long that we are together. Beautiful woman, a guy who loves a beautiful woman, is that unbelievable?
Although Rozga didn't reveal exactly when she would be his wife, they seemed quite committed to each other. The 38-year-old singer even went on to say that she believed in first love. However, things didn't work out between these two sweethearts, and they eventually called it off in 2017. The reason behind their departure has not been disclosed.