Steven Strait Felt No Compunctions about Dating Actresses after Divorce with Wife Lynn Collins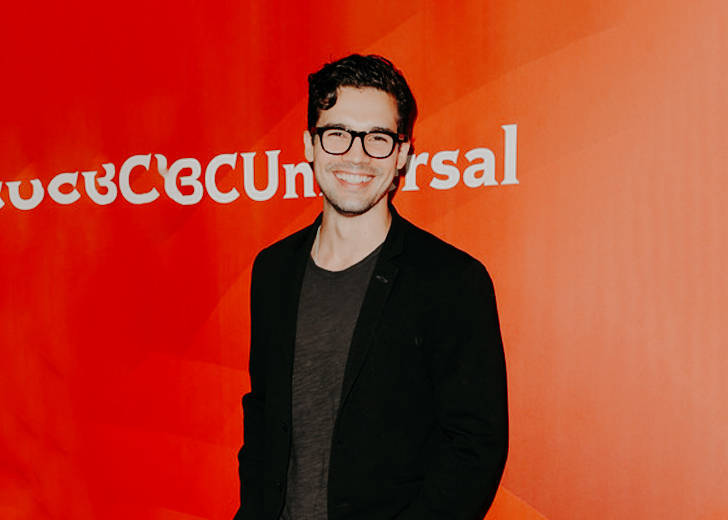 Steven Strait had talked about being shy when he was a kid, and he says he has changed little. Even as an accomplished actor, The Expanse star has stayed away from social media and remains tight-lipped about his personal life.
Strait was previously married to actress Lynn Collins, but he parted ways with his wife in 2013.
The model turned actor was thought to be single for the next six years. However, during that time, he opened up about his thoughts on dating other actresses and said he held no reservations about the idea.
The Expanse star has been reported to be married to a Russian model named Daria Zhemkova since 2019 by multiple sources. However, the information has never been confirmed.
Steven Strait Harbors No Compunctions about Dating Actresses
In an interview with The Press of Atlantic City in 2015, Strait stated he wasn't opposed to the idea of dating actresses.
He and his ex wife had gotten divorced two years prior. And while she got married to a musician named Matthew Boyle in November 2014, Strait was still single.

Steven Strait's ex wife, Lynn Collins. (Photo: Instagram)
The actor said he didn't have any reservations about dating actresses but rather welcomed it, as someone in the same profession would better understand his lifestyle.
At the end of the day it's a very bizarre lifestyle. You travel all over the world. That's a Catch 22: on one hand it's a very unique way of living, who could better understand it than someone who does the same thing?
Strait and Ex Wife Dated for Four Years before Wedding
Strait married his first wife on December 23, 2007.
According to The Cinemaholic, the two had been dating for over four years before tying the knot.
Strait and his wife went their separate ways in 2013 but revealed no information about what made them end their marriage.
A year after the divorce, the John Carter star married Boyle, a musician, in 2014. Together, the two welcomed a son, Asher Hendrix Boyle, in January 2015.
Is Steven Strait Married to Daria Zhemkova?
After his split with Collins, Strait spent the next few years of his life without being romantically involved with anyone.
It was thought that the actor was still single until reports saying he was married to Russian supermodel Zhemkova surfaced in 2019.
Several sources claim the two are married, while others say it's just speculation. All the while, Strait hasn't confronted the gossip. Also, he doesn't have any Instagram account that could give a glimpse of his personal life. 
That is to say, it is not clear whether Strait is actually married to Zhemkova.
Who is Daria Zhemkova?
According to Metro Models, Strait's reported spouse Zhemkova began modeling in Moscow at the age of 18.
The famed model has appeared in international editions of Vogue and Harper's Bazaar and in television commercials for Juicy Couture and Cadillac.
She enjoys classic cinema and hunting for rare collectibles. She is also a budding screenwriter and short film director.