A Look at Model Martha Hunt's Career and Relationship as She Announces Her Pregnancy
"When I had my appendix out, the doctor said [to my parents], 'You know your daughter could be a model,'" dished Hunt.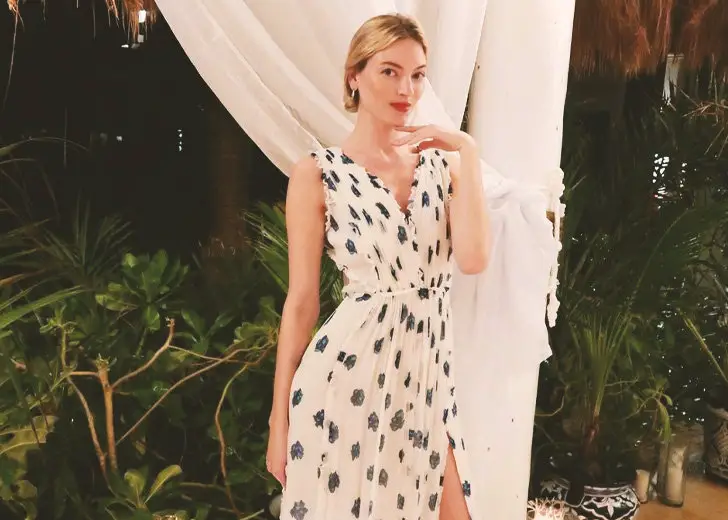 Victoria's Secret model Martha Hunt took the internet by storm back in June 2021, when she showed off her growing baby bump with a couple of snaps on her Instagram to announce to the world that she was pregnant. 
Long before breaking the news on their pregnancy, Hunt and her longtime boyfriend turned fiance, Jason McDonald, had made headlines the world over, in early 2021, when the stunning model let the world know that she was soon to be a bride. 
A Perfect Match: Model to Wed Photographer
First things first, the model met her photographer fiancé for the first time during a photoshoot back in 2015, and McDonald has been making regular appearances on her social media handles ever since. 
Despite the regular cameos on his lover's socials, the couple has kept their relationship details and timelines a rather tightly guarded secret. Of course, the engagement announcement was an exception. 
On January 9, 2020, Hunt posted a trio of photographs of her Instagram whilst telling her followers that she had a secret to share. Well, claiming that it was a secret was nothing short of overkill, as the "secret" was right there for all of her 2.9 million followers to marvel at. 
Martha Hunt Flaunting Her Fiance
The first snap in the trio featured the model with her piercing blue eyes brimming with mischief and her index finger rested loosely on her lips, as the remaining four counts gently folded to bring the shimmering rock on her ring finger into full display. 
The following snap saw the picture-perfect couple comfortably lounging on a couch. Well, McDonald was the one lounging on the couch, but the model evidently found her beau to be more comfortable than the couch.
Lastly, Hunt couldn't help but flaunt her handsome hunk of a fiance with a snap of him looking directly at the camera as she planted a soft peck on his cheeks. 
The Pregnancy Announcement
While there hasn't been any word on their wedding thus far, the couple did come out with something else for the fans to celebrate—a pregnancy announcement. 
The model took to Instagram on June 18, 2021, to share that she had a full heart and a growing belly. A couple of pictures gave fans an idea about how much the belly had grown. 
The soon-to-be baby mama posed in front of the pool in a dark green bikini with her bare belly on full display. Not surprisingly, the comments section was filled to the brim with congratulatory messages from her fans, friends, and family. 
Martha Hunt's Initiation into Modelling
In her career as a supermodel, the Victoria's Secret Angel has walked nearly 200 catwalk shows for brands like Chanel, Balmain, and Christopher Kane. Apart from that, she has appeared in campaigns for Miu Miu, Ralph Lauren, and Prada. 
In fact, Hunt's potential as a model was so obvious that even a surgeon, who once operated to remove her appendix, suggested to her parents that she give modeling a shot. It's not news that she decided to take the good doctor's advice. 
Today, Hunt is one of Victoria's Secret's most established Angels – she was given her prestigious wings in 2015.