Stephanie Szostak's Husband and Kids Help Her Become Resilient
Stephanie Szostak's family helped her rejuvenate herself and her career.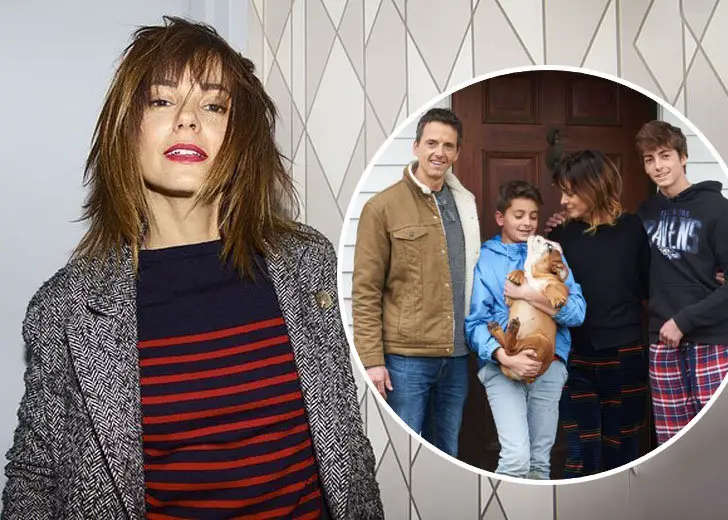 Stephanie Szostak revealed she almost lost herself when she became a mother in her 30s during an interview with Byrdie in 2019. 
Now, the 45-year-old actress feels rejuvenated as she claims to have found her real self through the support of her husband Britt Szostak and her kids.
Szostak Almost Lost Herself in Parenthood
In October 2019, Szostak gushed about her skincare secrets and career to Byrdie magazine. When asked about the biggest life lesson she learned in each decade, she shared about her mother's teachings.
When the Paris native was in her 30s and going through motherhood, she had lost herself a bit in the pressure. Her mother came to her at the moment and reminded her to take care of herself. She said that her children were important, but she should also care for herself.
Keep your life alive. You have children and you're a mother, but have your own life, because your children will leave one day and you need to know who you are.
Then her mother presumed she would have a blissful 40s, just before she stepped into her 40. Surprised by her mother's words, Szostak inquired about the reason. Her mom told her she had known herself.
The A Million Little Things actress claimed she had found her mother's words to be true.
Found Resilience through Husband and Kids
After a challenging 30s, Szostak now feels rejuvenated and asserts she has found her real self. She credited her husband Britt Szostak and their two sons for her newly found happiness and energy while speaking to Westport In Focus in April 2020.
The Devil Wears Prada actress shared that only after embracing solitude she realized the happiness of being together with her family.
I gain energy from moments alone, and that is challenged now. It goes without saying, though, that it's a blessing to be together with our loved ones. We say thank god we are together, and that we like as well as love each other.
Szostak further added that she and her husband have drawn a lot of resilience from their kids. She shared that their two sons always motivated them. 
Szostak and Britt Are Together Since Early 90s
Szostak and Britt have been together for nearly 3 decades now — they have known each other since the early 90s.
The power couple celebrated their first Valentine's Day Party in Paris in 1992. Keeping the promise of being one another's forever, they tied the knot on August 30, 1996.
Britt is a former financial planner and presently a partner at Lenox Advisor, an advisory firm focusing on Wall Street executives. 
The duo lives in Westport, United States, along with their two sons and an adopted puppy. They attended a fundraiser on November 3, 2011, in New York City.