How Deborah Norville Always Manage Time For Children and Family?
Deborah Norville's sheer dedication toward her family of three children and husband helped her bag the 'Mother of the Year' award.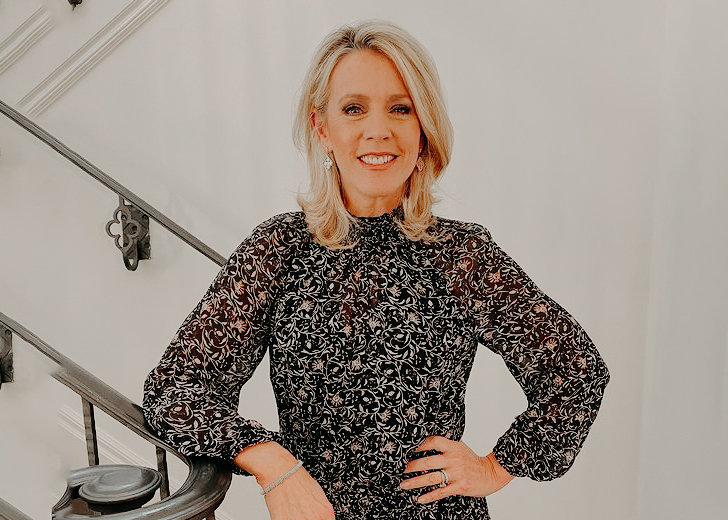 It might be common knowledge that the spotlight hardly ever compliments a healthy family life balance, but the two-time 'Emmy Award' winner Deborah Norville's life says otherwise. The anchor of Inside Edition is a wonderful mother to three children who share mutual love, respect, and enthusiasm.
Norville's sheer dedication to family while balancing her career and philanthropic efforts even won her the "Mother Of The Year Award" back in 2014.
Deborah Norville is a Mother of Three
Norville and her husband Karl Wellner are parents to three children, all of whom are grown-ups now. Their eldest son Nick is 30-year-old, their middle child Kyle is 26, and their youngest daughter Mikaela is 23-year-old.
All three children went to Duke University and works in closely related fields. Nick is an account executive in Intercom Australia, while Kyle works in his father's firm Papamarkou as an associate, and Mikaela is a Sales Development Rep at Attentive, New York.
Despite Her Busy Schedule, Norville Finds Quality Time for Family
A veteran journalist, Norville has been the anchor of Inside Edition since March 6, 1995. She is the longest-serving anchor on American television. Besides being a TV personality, she is also a best-selling author and lecturer.
Not just that, she also markets and sells a line of yarns known as Deborah Norville Collection for knit and crochet enthusiasts, manufactured by Premier Yarns.
Despite her busy schedule, she finds quality time to spend with her family. And given the time and effort she has put into raising her children, the success of Norville's children is well-explained.
Even now, when they are already adults, she still goes out with her children often. On her Instagram feed, you will see her going to Broadway shows, New York Ballets, and baseball games with her family, among other things.
For Mikaela's 22nd birthday, Norville even threw a cute surprise by showing up at Mikaela's college dorm. She also bought 7000 puzzles to solve with her family during the pandemic.
On the occasion of Mother's Day, in May 2021, she took to Instagram to express her happiness of being a proud mother. "They have grown a bit ... and so has my love for my three amazing children," she wrote in the caption.
She further thanked her kids for making her the happiest mother in the world. "Thank you for making me the happiest mommy in the world!"
Norville and Husband's Profound Support for Their Children Is Inspiring
While many successful people find themselves pressuring their children to follow certain career paths, Norville and her husband Wellner have drawn a firm line. Wellner told Elitetraveler in September 2009 that they fully intended to let their children follow their own paths.
We'll just help to usher them. At the end of the day, it's up to them.
In Norville's Instagram posts as well, one can see that her tone is very supportive, and she seems to be very proud of what her children have grown up to be.
Norville Received 'Mother of the Year' Award for Her Perfectly Balanced Career-Family Life
In October 2014, the American Cancer Society honored Norville with their "'Mother of the Year" award for her effort in inspiring women in her community and also in helping cancer research.
Norville was given the award specifically for her "remarkable success in balancing her career, philanthropic efforts, and family life."
I love being a mother, and I really do love every aspect of being a mom.
As a cancer patient's daughter and most recently suffering from thyroid cancer herself, Norville has launched various efforts aimed at cancer research.