Sophia Hutchins & Girlfriend Caitlyn Jenner Dating Speculation; Confirms Relationship
Sophia's 'friendship' with reality TV star...  became a topic of every Hollywood tabloids after photos of the duo vacationing together in Mexico was surfaced online in... initially, their relationship leaned more towards 'mother and daughter' dynamics; however, over time it molded into a...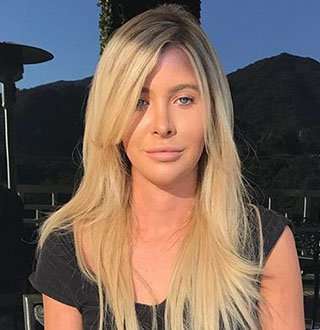 American Socialite Sophia Hutchins seemed to have played one of gravest pranks on her fans by announcing her engagement. Her rumored fiance's camp has made a statement.
The model/student leader is a co-founder of a startup company ZippeCookie. Sophie caught the eye of the modeling world because of her astounding gender transformation. As of 15 July  2018, her followers count on Instagram boasts an impressive 23.5k.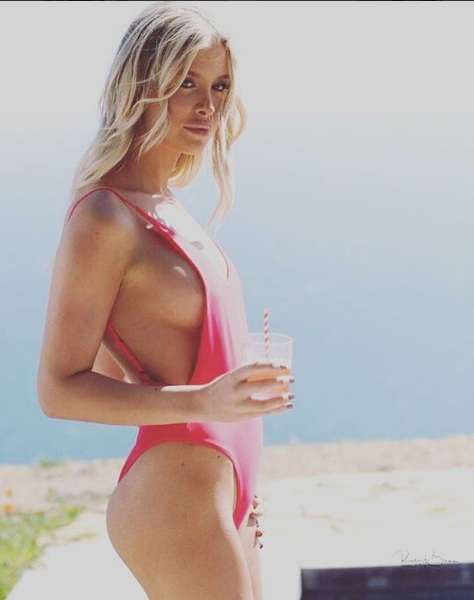 A Hot Bod: Sophia, at a photoshoot flexing her summer body (Photo: Sophia Hutchins Instagram)
After receiving high school diploma from Eastside Catholic School in 2014, she joined Pepperdine University to major in Finance and Computer Science.
You Don't Want To Miss: "Salem" Janet Montgomery Dating To Get Married With "Ride Or Die" Hunky Boyfriend
Impressive Career For Someone Aged 21
As a first-year student, she got elected to the Freshman Senate. A year later, she was appointed the class President. Her tenure as the leader of the student body won her many hearts as she campaigned vigorously for international students and social justice.
Her Linkedin bio reveals: In early 2014, while still in the university, she interned at the Washington State Republican Party for seven months. Her internship gig didn't end just there.
Working for One Spark Marketing as an Account Management Intern for two years after joining them in March 2014 and interning for Tavis Smiley Media for 4 months in early 2015 proved to be a valuable experience as she, along with her friends, build ZippieCookie - a company that provides late-night snacking services in the locality - in January 2015.
Sophia's Bio: Real Name & Age
Born in 1996, as a boy her real name was Scott Hutchins.
Growing up a boy, the 21-year-old struggled with gender identity. It wasn't until after her move to Malibu, California she was able to explore her sexuality and change her real name for good. 
 The California native had been able to maintain a relatively quieter dating life until her move to Malibu.
In Malibu, her 'friendship' with reality TV star, Caitlyn Jenner became a topic of every Hollywood tabloids after photos of the duo vacationing together in Mexico surfaced online in October 2017. 
Caitlyn Jenner, previously known as Bruce William Jenner, has married thrice and fathers three children including Kardashian sisters and the newly married Brody Jenner.
Sophia Hutchins Confirms Relationship With Girlfriend Caitlyn Jenner Thrice Her Age
On 11 July 2018, answering to a fan's question on an Instagram story about if she was in a relationship, the Pepperdine alumni replied: "Oh yes!"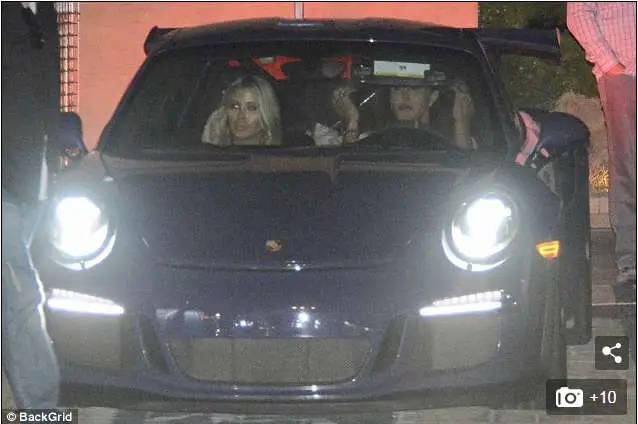 Date Night: The transgender couple escaping the paparazzi in their Porsche at Malibu hot spot Nobu on July 2018 (Photo: BackGrid)
Information as to how Sophia and her girlfriend, Caitlyn met is still a mystery. However, their shared experience of the past - struggles with sexual identity and body image issues - could have been the 'Cupid's arrow.'
Sources close to the couple accredited the latter's estrangement with ex-wife, Kris Jenner for their intimacy.
Initially, their relationship leaned more towards 'mother and daughter' dynamics; however, over time it molded into a romantic affair. The transgender couple has been inseparable ever since they met.
You May Like:  Blogger Kaitlynn Carter Married Brody Jenner In Perfect Indonesian Wedding
Caitlyn Jenner Shuts Down Engagement Rumors
After Sophia had confirmed that she was no longer in the market, fans of Caitlyn Jenner were convinced that the former Keeping Up With The Kardashian would tie the knot for the fifth time with her rumored girlfriend.
Their happiness was short-lived after Caitlyn addressed about the rumored engagement when she sat down with Variety in August 2018.
We are not going to get into that. But we are very close.
 Shortly after the statement, Gossip Cop - a gossip site dedicated to probing celebrity rumors - denounced the engagement as well.
The transgender couple may not be engaged but they sure love each other company, even love to share a bedroom as evidenced by photos of them with same bedroom background.
Sophia-Caitlyn Growing Inseparable
Had Sophia and Caitlyn not been a transgender couple, their one year of relationship could have portrayed a Disney's love story of a prince and princess. 
The transgender couple has been spotted together over and over again and enjoy flooding Instagram with photos of one another. There was no drifting away from each other even for a minute when they appeared at NYFW on September 13, 2018, and when they attended Women in Television Emmy Party hosted by Variety on 17 September 2018.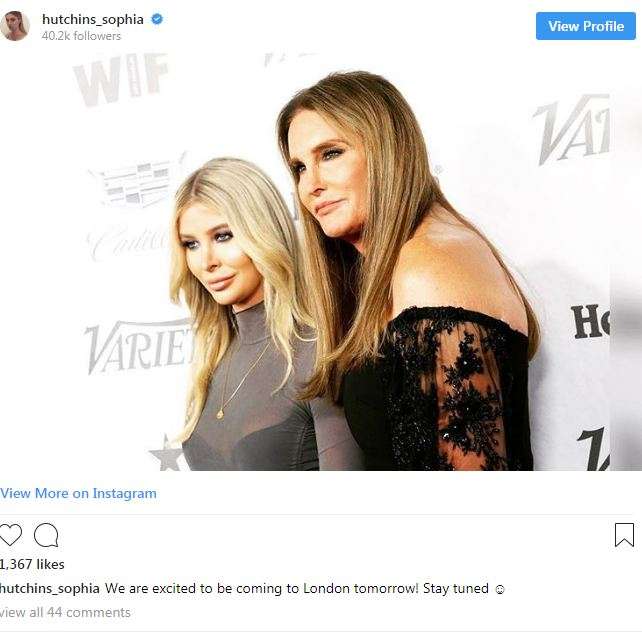 Girlfriends: Sophia Hutchins Poses with Girlfriend Caitlyn Jenner while attending Variety's Women in Television Emmy Party on 17 September 2018. (Photo: Sophia Hutchin's Instagram)
The lovebirds are conventionally taking trips together. Their next stop is London as captioned by Sophia in her recent post with Caitlyn.
Looks like the couple doesn't need an entitled holiday to have some get away.