Sharrie Williams Remembered Her Late Husband on Their Wedding Anniversary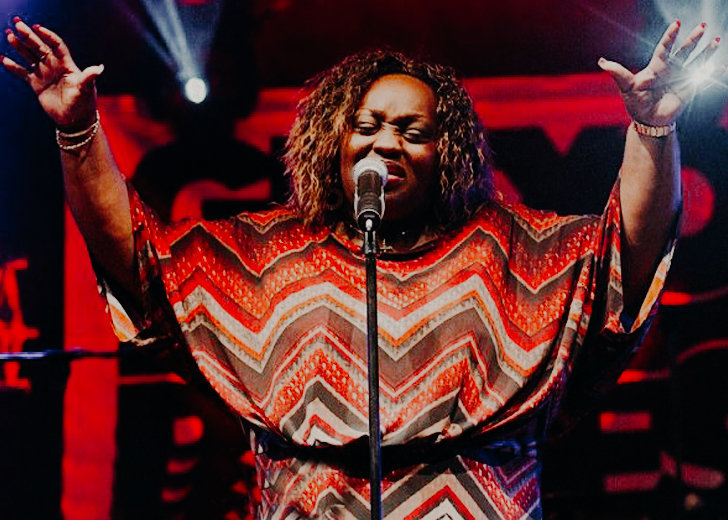 Sharrie Williams Crawford was heartbroken when she lost the love of her life, her husband Norman "Pops" Crawford in 2019.
Instead of being miserable about her loss, the gospel singer-songwriter decided to embrace life as her late husband would want her to.
After all, death may have parted them, but the love and devotion she feels for him live on. 
Sharrie Williams Remembered Husband on Wedding Anniversary 
Williams was happily married to Norman "Pops" Crawford for over 20 years. The pair had tied the knot in a wedding ceremony in 1998. 
Norman, a master chef, was not only the love of her life but also her most trusted confidant and ally throughout the years they were together.
They were parents to eight kids — daughters: Colleen "Cis," Denise, Lori, Patsi Crawford, and sons: Bryan, Danny Crawford, Charles Allen, Clinton Berry Bonds.
However, tragedy struck when he passed away at 87 on February 22, 2019, because of a heart condition. Even then, she made it a point to remember him fondly and celebrate their togetherness on social media. 
Instead of being crushed about the loss of her beloved spouse, she decided to commemorate the love of her lifetime.
On their wedding anniversary on August 15, 2020, she posted a picture of her with her late husband. In the caption, she mentioned that she was shouting a happy wedding anniversary to her husband in heaven. 
"Love and miss you so much baby!" she wrote, ending her sweet caption. Evidently, even though he isn't around in person, he still lives on in her heart. 

Sharrie Williams with her late husband Norman "Pops" Crawford (Source: Facebook)
Since his death, Williams has timely expressed her grief through her Facebook posts.
On January 25, 2022, she remembered her late husband once again. She mentioned how crazy it was that a person must stop grieving for one individual and figure out how to share that grief with others.
"I could never even imagine this much grief at one time," she wrote, acknowledging that God was still in control and had the best interest at heart. 
"I'm casting my cares on you each and every day for you," she added, writing that love was stronger than death.
Norman' Pops' Crawford Still Motivates Sharrie
Williams is going strong in her music career even after suffering a major personal loss.
She came out with 'Walls,' the first single from her new album in 2020. She admitted that while working on the project, she lost many dear friends and family, which is why the project took longer than usual to come out. 
However, she worked through grief. Even though it was hard to create music in pain, the emotional state helped her create music authentically. 
She also admitted that she did a cover of The Beatles song 'Don't Bring Me Down' as a dedication to her late spouse. 
Sharrie Williams with her son Charles Allen. (Photo: Facebook)
Willaims told Review magazine that when Norman was still with her, he would often motivate her to take better care of herself.
At that time, she had gained a few pounds, so they worked on it together. She mentioned she had lost over a hundred pounds by continuing with her exercise regimen and felt great about it.  
During quarantine, she kept herself busy by working on herself and her autobiography.
She plans to call her autobiography Legacy of Love, which will undoubtedly throw more light on her wedding and marriage with Norman.