NKOTB's singer Jordan Knight Proves He's A Family Man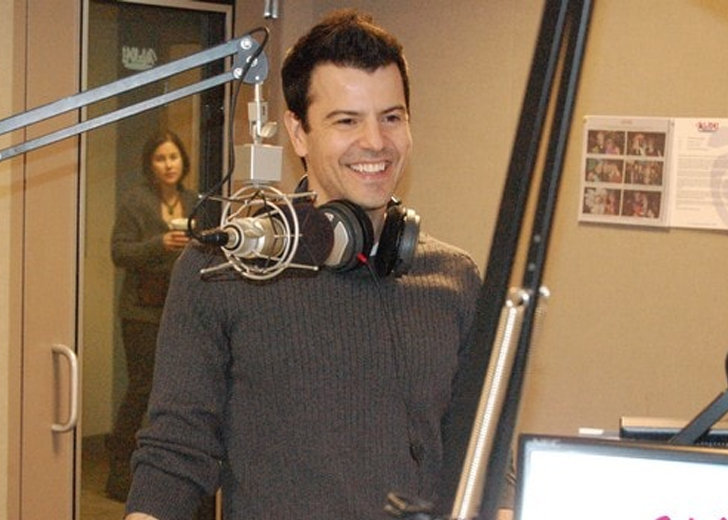 The New Kids On The Block singer, Jordan Knight, had an amazing music career and ruled the 80s and the 90s with his many solo music hits. 
However, now, the singer maintains a low-key profile and doesn't share much about his personal life. He also recently deactivated his Facebook and Instagram accounts.
It left everyone quite perplexed, and some even said he had detached himself from his admirers. 
The singer has been private about his personal life as well. 
And his fans are more than curious to know about his partner and with whom he shares his two kids.
Is Jordan Knight Married To His Baby Mama?
Evelyn Melendez is Knight's partner and baby mama. The couple has been in a relationship since the mid-90s. 
Knight's wife also likes to keep her matter away from the spotlight. Therefore, there isn't much information about her.
But we do know that while she dated Knight, she got pregnant with their first son, Dante Jordan, in 1999.
The duo co-parented the kid, but they broke up for a short period and later got engaged in 2001.
Their on-again-off-again relationship has created quite a stir. But Knight rekindled his love with Melendez and reconciled his relationship, taking vows as husband and wife in 2004.

Jordan Knight speaking at an event. (Photo: Youtube)
Their wedding was conducted privately and intimately. Therefore, there isn't much information about it available to the public.
But the rumor of separation of the singer and his wife spread like wildfire, and everyone guessed that the couple no longer were romantically attached.
Knight's low-key media presence was a factor, but what supported the speculation was his rumored relationship with Jessica Huntington and Shanna Moakler.
However, amidst the tittle-tattle, the couple welcomed their second son, Eric Jacob, in 2007. After all the hardships and struggles, the couple is now enjoying each other's company.
Jordan Knight Loves His Wife And Kids
Knight makes sure that he spends his time with his family and makes the most out of it as a father of two kids.
After his second son was born, the singer had taken some time off to be with the family and support his spouse mentally and physically. It points out how caring a father and husband he is.
The singer was with his partner during both her pregnancies. According to People, after the singer's second son was born, he praised his partner and said he saluted her strength and dedication towards the family.
He added that it was an emotional rollercoaster journey until his second son was born, and after he held him in his arms, he felt like he was walking on "cloud nine." 

Jordan Knight attends an event with his wife, Evelyn Melendez. (Source: YouTube)
The singer said he tried to make parenting easier for his partner as much as he could. He said he would stay up all night and look after his son while letting his wife sleep.
The singer also spoke highly of his son and said Eric would be a heartthrob, "he's a looker!"
Knight likes to hang out with his children, loves playing games and having dinner with his family,
In an interview with Boston Magazine, he told the pandemic brought him and his family closer. He said he played games with his children, had dinner, and did everything together.
It created a special bond that made him realize how lucky he was to have such a loving family.