Ryan Paevey Says No to Romance and Girlfriend Amid Work and Career
Paevey shared he was missing 50% of the equation to marry due to work.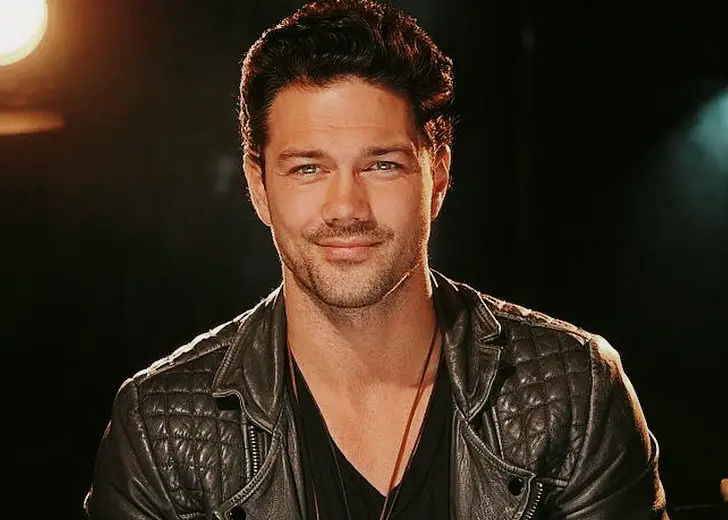 A model turned actor, Ryan Paevey has established himself as the lead in romantic Hallmark movies, including A Timeless Christmas, Harvest Love, and Hope at Christmas. 
Contrary to his romantic personality on screen, Paevey isn't keen on having a partner in real life.
Paevey On His Relationship Status
In 2018, the Hallmark star disclosed his relationship status while talking to Extra TV. 
As he was in the movie Marrying Mr. Darcy, the interviewer asked when he would marry in actual life. Paevey stated he had no idea and mentioned he was missing 50% of the equation to have a wife, implying he had no girlfriend. 
When the interviewer expressed her disbelief at him not having a partner, Paevey explained he was a workaholic, suggesting he had no time to date. 
You know. I am a workaholic. I don't even have a dog. I have a thriving houseplant.
Probably, because of his hectic schedule and strict work ethic, Paevey hasn't been romantically linked with many people.
He Was Thought To Be Dating Kirsten Storms
During Paevey's decade-long presence in the show General Hospital, he was romantically linked to fellow actress Kirsten Storms.
The rumor mill started churning after Storms was seen wearing a necklace he handmade for her. However, the duo never commented on the topic. 
A similar rumor surfaced in late 2014 when he interacted with lifestyle blogger and model Jessa Hinton on Twitter.
The rumors emerged after Hinton tweeted her childhood picture and referred to Paevey as her muffin in December 2014. She wrote, "There you go muffin @RyanPaevey." Paevey fueled the gossip, replying with a kiss emoji. 
Then in January 2015, the pair did a photoshoot for designer Michael Costello. Hinton took to Twitter to post pictures of the event and stated it was one of her favorite shoots. She also thanked the Harvest Love actor for his genuine smiles.
The constant mentions of each other on Twitter made everyone believe the pair were dating. One Twitter user even complimented Paevey, saying he and Hinton made a stunning couple. Interestingly, he didn't object to the praise and instead thanked the commenter. 
But by the mid of 2015, the pair had stopped mentioning each other. Since then, the Unleashing Mr. Darcy star hasn't been romantically linked with anyone, and he prefers to keep his personal life off social media. 
The last time he talked about his love life was in December 2016. He Instagrammed a picture of his Harley-Davidson and said that the bike was his girlfriend, funnily suggesting that he was single at the moment. 
General Hospital Kickstarted His Career
Paevey got his breakthrough from the role of Nathan West in General Hospital. During his five years tenure in the show from 2013 to 2018, he appeared in 283 episodes.
It would be fair to say that the series catapulted him to success. Since then, he has found success in the romantic genre through his portrayal in several Hallmark movies.
Paevey debuted in Hallmark with the role of Donovan Darcy in Unleashing Mr. Darcy, a modern take on Pride & Prejudice. The 36-year-old has played in multiple Hallmark movies such as Marrying Mr. Darcy, A Summer Romance, and From Friends to Fiance. 
Besides acting, he has dabbled into business. He is the founder of an outdoor adventure-inspired company Fortunate Wanderer. 
It started as a shop for people who wanted to purchase a print of the actor's photography. It has grown into a shop that sells everything from handcrafted rings, pendants, bangles, and towels to body oil and bath bombs.