Who Is Russell Wilson's Ex-wife? Here Is a Look into His Former Love Life
Russell Wilson and Ashton Meem were married from 2012 to 2014.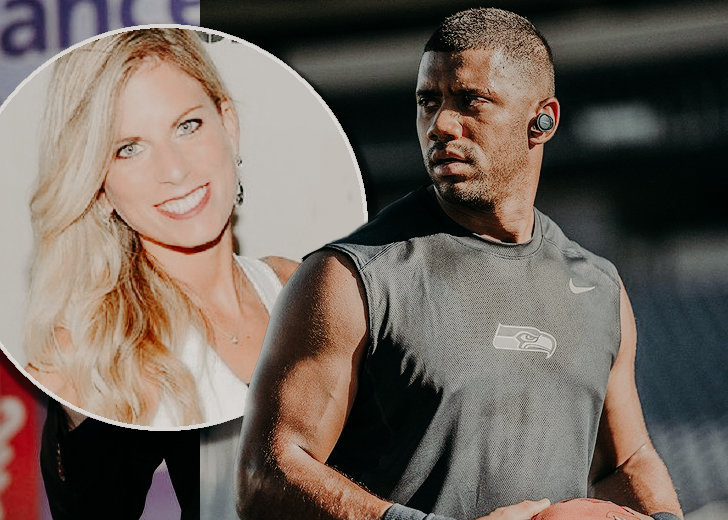 Russell Wilson and his wife, Ciara, have been happily married since 2016. Fans often get to see glimpses of the couple's romantic life and affection for their two sons: Future, Win, and daughter Sienna.
However few people know that the Seattle Seahawks quarterback was once married to Ashton Meem.
The couple exchanged vows in 2012. However, the two divorced just two years later, putting an end to a relationship that began in high school and lasted until the beginning of Wilson's professional career.
"I have made the difficult decision to file for divorce. Clearly, decisions like these don't come easy," the professional athlete stated in a release put out by the Seahawks in 2014.
The NFL athlete continued that the couple sincerely needed prayers, understanding, and privacy during the tough time.
Although Meem has kept her private life to herself, here is what we know about Wilson's ex-partner and their relationship.
Meem Is a Successful Businesswoman
Meem is a successful American businesswoman who has a whopping net worth of $4 million as of 2021.
Although she is best known for being Wilson's ex-wife, she has created a million-dollar empire on her own that deserves equal credit.
Meem was born as the only child of Molly and Lang Meem in Richmond, Virginia. She attended St. Catherine's School and graduated from North Carolina State University with a degree in Communications.
She eventually landed a career as an Advertising Operations Assistant at American Family Insurance after serving as a media marketing intern, an art buyer, and a consultant. 
Wilson and Meem Were High School Lovebirds
The pair met when Wilson was a star athlete at Collegiate and Meem was a student at St. Catherine's. 
The two maintained a long-distance relationship after graduating high school. While Meem graduated and headed to the University of Georgia, the star footballer attended North Carolina State University on a football scholarship.
However, Meem transferred to North Carolina State University in the end.
The Wedding Ceremony
The couple tied the knot in January 2012 at The Country Club of Virginia in Richmond.
The celebration for 300 guests was made even more entertaining as Big Swing and the Ballroom Blasters took the stage. The ceremony was set against a spectacular winter-scape of 20 full-size trees and dynamic lighting by Blue Steel Lighting.
From Pastry Chef Ben Howell's mouth-watering desserts at CCV to Ashton's farewell flourish, it was wonderful in every way. 
In April of the same year, Wilson was also selected by Seattle in the third round of the NFL draft. He was named the Seahawks' starting quarterback in his rookie season and guided the team to its second Super Bowl participation.
Did Meem Cheat On Wilson With His Teammate Golden Tate?
While Wilson and Meem kept their divorce under wraps, rumors circulated that the couple had parted ways over an alleged romance between Meem and Wilson's then-teammate, Golden Tate.
However, both Meem and Tate clearly denied the allegations.
"I did not have an affair with Russell Wilson's wife, nor did I have anything to do with his divorce," Tate clarified in a January 2015 piece for The Cauldron. 
He explained that everyone who knew them would laugh at the allegations. 
Tate continued that Wilson and he were firm friends both on and off the field in Seattle and he knew the reports against Wilson were unfounded, damaging to his reputation, and an attack on his character.