Romeo Miller And His Mother Sonya — A Brief History
Romeo Miller and his mother Sonya Miller's relationship has gone through some rough patches.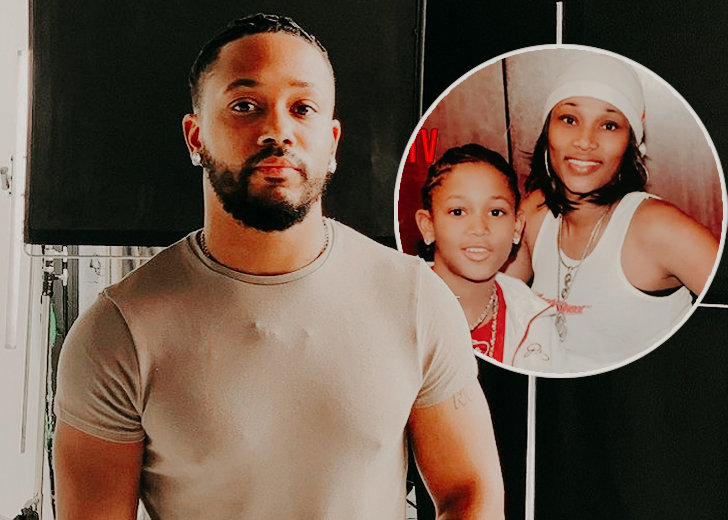 Romeo Miller, son of music mogul Master P and his ex-wife Sonya Miller, has had quite a history with his mother. Romeo's relationship with his mother started going downhill after his parents' divorce proceedings in 2013.
Fractured Relationship With Mother
Percy Romeo Miller, or Romeo Miller, was born on August 19, 1989, in New Orleans, Louisiana. The eldest of seven siblings, he was the first to enter the music industry at the age of five.
He thrived under the care of his mother, Sonya, who left her rap career and stayed home to care for him and his siblings.
But that relationship started deteriorating, at least in the public eye, after Master P and Sonya started their divorce quarrel.
Sonya filed for divorce from Master P in 2013, and a long legal battle over the Miller family's fortune ensued. Irreconcilable differences, was her reason, and she asked for the custody of their four children, who were minors at the time.
Besides this, Romeo's mother also asked for a considerable share of the family's fortune — she demanded that she be awarded nearly 40 percent of Master P's properties, which amounted to more than $67 million.
Romeo had something to say about these demands. TMZ caught him outside in April 2014, and when asked what he thought about his mother's demands, he didn't hold back. He said that Sonya had to start being a good mother and earn the money she was asking for.
It was Sonya's turn to play, and she dragged Romeo into her divorce proceedings. In October 2015, she alleged that Master P had been using Romeo as a cover for his assets. And a month later, she served him court papers after allegedly suing him.
However, Romeo still wanted the best for her. He did not even blame her for the suing, but her lawyers, who he thought were brainwashing her. 
Further, in December 2015, during an appearance on The Real alongside his father, where he addressed the divorce proceedings for the first time, Romeo said that all he wanted was for his mom to find happiness.
Romeo spent a fair chunk of 2016 visiting courts. But, he had started missing his mom and their relationship. In multiple Instagram posts throughout 2016, he expressed his love for her and his contempt for her money-hungry lawyers.
It was apparent that he was trying to restore some peace in the Miller family. And, after a year of almost-silence in 2017, things finally started looking up for Romeo.
Reconciles With Mother
Sonya clarified in 2017 that her intention was never to sue Romeo but only her ex-husband's company, and she never did sue him. This was also the year that the mother-son duo's relationship started getting better.
There were hints that they were back on good terms in late 2018. In October that year, Romeo posted on his Instagram about wishing his mother on her birthday.
Again in May 2019, Romeo is seen spending time with his mother and siblings.
And their relationship seems to be healthy now. Sonya regularly features on Romeo's Instagram, like on his sweet post on Easter or Mother's Day post in 2021.
Going by the caption on his mother's day post, it's evident that the Growing Up Hip Hop star is delighted to have Sonya back in his life. And we hope things don't go downhill for him again!