'WandaVision' Actor Randall Park Fell in Love with His Wife the Moment He Laid Eyes on Her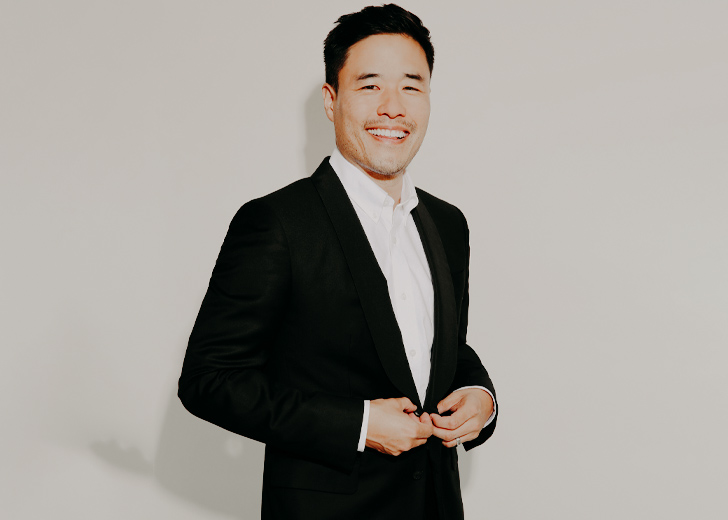 Thanks to a small Asian-American acting community in Los Angeles, Randall Park and his wife Jae Suh Park were aware of one another long before they met.
However, the WandaVision actor had to gather all his courage to ask the lovely Jae out for a date. 
Randall Park and Wife Hit It off at an Audition
In an interview with Good House Keeping magazine, Park and his spouse recounted the time they met for the first time.
They revealed they had heard about each other but never met in person.
However, their paths first crossed at a fundraiser in 2007. Randall fell in love with Jae the moment he saw her, but he had to work up the courage to speak to her. 

Randall Park and his wife Jae Suh Park celebrating 2020 Valentine's Day. (Photo: Instagram)
Fortunately for him, they met again at an audition a few days later.
Jae started talking about Randall's painting, which broke the cold ice. However, they did not get a proper chance to talk as she was called in for her audition. 
As fate would have it, they met again at another audition a few days later.
The Fresh Off The Boat actor took his chance then and invited her to his birthday party. Although she attended the party, they did not get to spend any time together because of all the people present.
Finally, the next morning, Randall gathered the courage and asked her out on a date. The wait was certainly worth it as a couple of weeks later, both confessed to being in love with each other.
Randall Park's Happily Married Life with Wife
After about a year of dating, Randall proposed to Jae to marry him. With her approval, the couple walked down the aisle on August 29, 2009.
Three years later, Park and his spouse welcomed their baby daughter Ruby Louise Park in May 2012.
The youngest member of the family takes after her parents' humor and has been a part of her father's comedy web series Baby Mentalist.
Randall and his wife share their love for each other on social media.
Whether it is Valentine's day or their anniversary, they seem to celebrate each day with a lot of love.
Their Professional Achievements after Wedding
The married duo has been flourishing in their careers since their wedding.
Jae has been a part of movies like The Big Short, The Paper Tigers, and Marvelous and the Black Hole. She has also worked in TV shows such as Sex Teenagers, Adam Ruins Everything, and Friends From College.
Meanwhile, Randall has achieved immense success in his career and has been a part of projects like Veep, Medical Police, Fresh Off The Boat, and WandaVision. 
Moreover, the couple is living a blissfully wedded life. According to Randall, that they are both actors has helped strengthen their bond.
You always hear, 'Actors should never date actors,' but for me, it's been nothing but a blessing. It's a tough business, and it helps to have somebody's shoulder to lean on, especially if they understand what you're going through.
His wife, Jae, feels the same way. She has also acknowledged that it strengthens their bond. Being in the same industry makes them more understanding, and they always put each other first.