Peter Weber Responds to Kelley Flanagan's Breakdown of Their Break Up
Peter Weber is opening up about his breakup with Kelley Flanagan.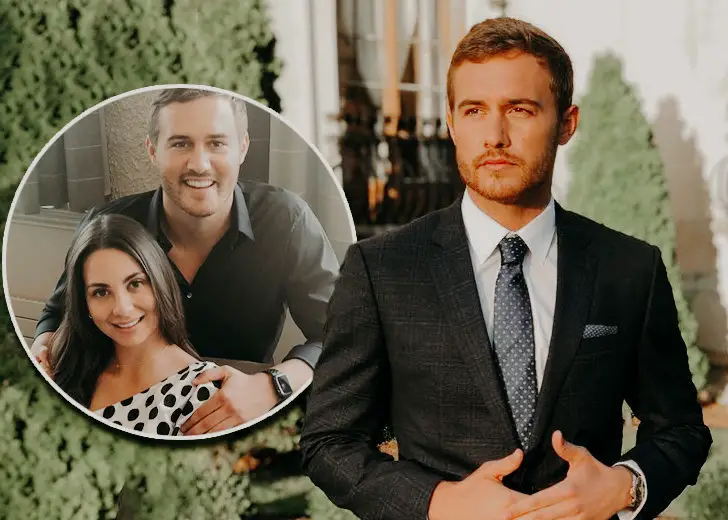 Every story has two sides.
Recently, Kelley Flanagan shared details about her breakup with Peter Weber when she appeared on the Chicks in the Office podcast on May 21, 2021.
The couple had officially split in February 2021 after getting back together from breaking up in December 2020. 
Flanagan explained on the podcast how the couple wasn't on the same page and how their break-up had ended badly. She not only talked about possible infidelities from Weber's side but also about how she did not appreciate the fact that he had announced the break-up even though she was not prepared. 
But on May 27, Weber finally shared his side of the story on an episode of Bachelor In the City podcast while calling Flanagan's post-split interview on the Chicks in the Office podcast calculative and disingenuous. 
Caught off Guard
The Bachelor alum admitted that he was caught off guard about the things Flagnan had said in the podcast and wanted to share his side of the story.
Weber started by stating that he was grateful for the 10 months he was with Flagnan and called it the best relationship he ever had. 
He said he still cared deeply for his ex. And when they had no communication with each other, he asked one of her friends how she was doing. To which, her friend had replied that Flanagan wanted a grandiose gesture from Weber if he wanted to talk to her. That did not sit well with Weber.
He iterated that a relationship was about two people, and even though he understood most of their relationship was public, he still opined that some things should be kept personal.
He did not want the media to pick up on their private affairs and instead wanted to talk to Flanagan privately. 
She did not respond and instead went on record to talk about their relationship, but not to him, who was a core element in their relationship. This made Weber feel like Flanagan was riding out the break-up as long as possible. 
Getting Closure
Weber was frustrated because he believes Flanagan has so many inspirational stories that he was privy to during their relationship. And she should change her narrative to inspire women instead.
He also defended his Pokemon card habits, stating that he saw it as an investment, and while they were together, even Flanagan was into it. 
Regarding going against her wishes to share the news of their split with the rest of the world on New Year's Day, he explained he wanted to start the new year right and was done being a people pleaser.
He then shared that he flew out to New York and had a lengthy, heartfelt face-to-face talk about the two going their separate ways before returning to LA. 
When we got into the relationship, she did not let the public's opinion and backlash affect her and gave me a second, a third chance, which I am grateful for. 
Weber has already received the closure he needed and wished nothing but the best for Flanagan moving forward.