Monte Durham Husband & Married Life In Gay Law Turmoil? Love, Age, & Story
The West Virginia native aged 61 is a widely known Fashion Director...He married husband Jacob Evans on September 2013 at St. Paul's in Old Town...The openly gay director's works have been showcased in the biggest fashion magazines...Monte is fond of his family as he often posts about them on social media on various occasions...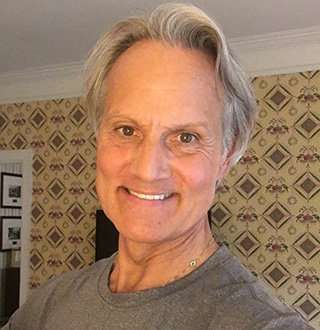 Monte Durham took a bold decision being a part of gay marriage before its legalization. However, the risk reaped the rewards as it brought him nothing but happiness in his life.
The West Virginia native aged 61 is a widely known Fashion Director who appears on the TLC's television series Say Yes to the Dress: Atlanta. He is hugely admired and has a huge fan following due to his sly sense of humor added to his fashionable dressing sense.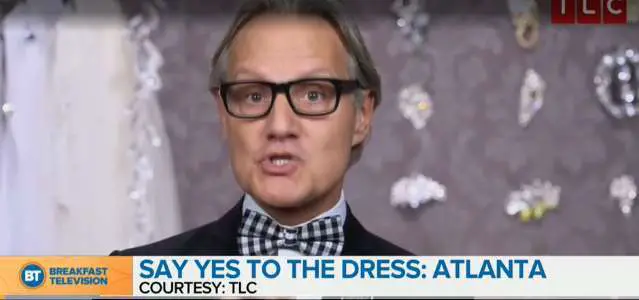 Monte Durham talks about different wedding trends with Breakfast Television on 12 January 2018. (Photo: btvancouver.ca)
Related: Bill Hemmer's Sexuality Revelation! Rumored Gay Man Dating Or Married?
Recently, Monte Durham participated in 2018 DC's Dancing Stars Launch Party annual fundraiser. It has been announced that the Say Yes To The Dress: Atlanta host will be judging the contestants participating in the Celebrity Challenge of the show.
Monte Durham's Bio (Age): Siblings, Education 
Monte was born on 7 September 1956 on West Virginia to parents Charles and Rose Beatrice holds American nationality and white ethnicity.
He also has three sisters Linda, Mickey, and Ginger. Monte is fond of his family and often posts about them on social media on various occasions. 
A quick look at his Twitter shows everyone the connection he has with his family members. In May 2017, he showed his love for his mother by sharing her picture from her high school days in his Twitter account.
He also wished his mother and father on their birthdays via Twitter with photos of them. 
Further, Monte also wished his parents on their 65th anniversary sharing a collage of pictures of his parents on Twitter and wished them.

Family Bound: Monte shares pictures of his parents on the occasion of their 64th anniversary on September 9, 2017. (Photo: Monte'sTwitter)
Monte is a family-person as he keeps sharing pictures of his parents alongside his work overview in his social media coverages.
His Net worth and Salary Remains Under Wraps
The openly gay director's works have been showcased in the most prominent fashion magazines like InStyle, Martha Stewart Living, and The New York Times. He also covered the royal wedding of Prince William and Kate Middleton on behalf of TLC in spring 2011.
Monte has been open to the much broader audience after being a part of series Say Yes to the Dress alongside his best friend, Lori Allen. Along with that, he has also made guest appearances in various FOX shows as a bridal and beauty expert.
A well-established career in the fashion field, Monte Durham's earnings mainly come from various television shows, advertisements, and guest appearances.
According to Payscale.com, the average salary of a fashion stylist in the United States is $51 per hour.
However, that figure rises exponentially with Monte because of him having worked in the industry for more than two decades and his well-established face in the TV screens. 
You May Also Like: Openly Gay Anderson Cooper Split With Restauranter Partner; Boyfriend Still Family
Although no precise information about his exact salary and net worth has been revealed, it would come as no surprise if it were to be announced in seven figures.
Monte and Husband Jacob Take Risk With Gay Marriage
Monte Durham married husband Jacob Evans, an FBI agent on September 2013 at St. Paul's in Old Town. The star designer was 57 years of age at the time of his marriage. The couple has been together for about half a decade now and is very supportive of each other.
At the time of their marriage in 2013, same-sex marriage was not legalized in all 50 states. It was only in 2015 that same-sex marriage was legalized in every state.
Although the pair married before 2015, they did not have to face any difficulty and backlash. Their marriage was celebrated by many, and the couple itself was delighted to know about it.
Later in 2015, when it was legalized, Monte expressed his happiness towards the amendment via Twitter on 26 June 2015.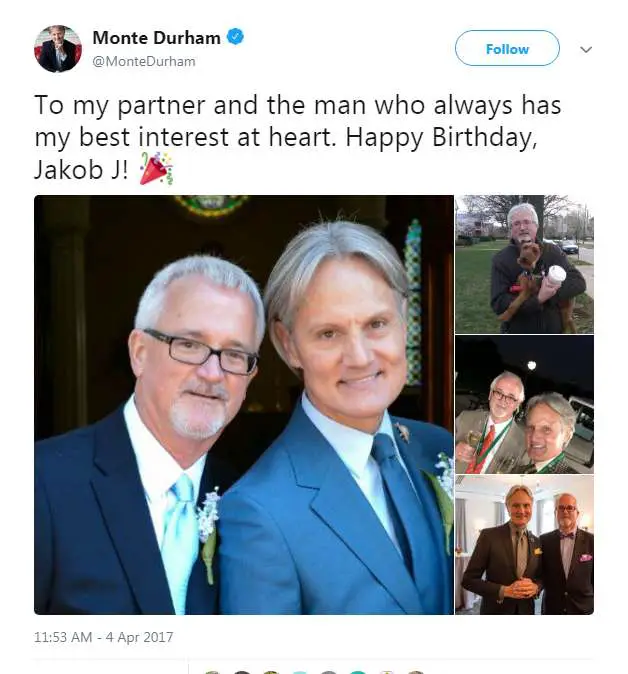 Happy Birthday: Monte Durham wishes husband Jacob Evans on his birthday in Twitter on 4 April 2017 (Photo: Monte's Twitter)
The new law has really brought the couple well together in public now that they can publically express their love towards each other anywhere.  
Read Also: Was Gay Host Andy Cohen Dating John Mayer After Break Up With Boyfriend Clifton Dussancao?
Living a happy married life, Monte and his husband are often speckled together attending several events. On 7 May 2016 in Louisville, Kentucky, the gay couple dignified the 142nd Kentucky Derby at Churchill Downs.
Monte and Jakob's relationship not only is an inspiring example but also encourages those, who still fear the consequences that perimeters their minds regarding opening about their sexuality. The way they are approaching their marriage life indicates that more good news is due to come in the future.