Ming-Na Wen Loves Her Husband More after 26 Years of Marriage
Ming-Na Wen recently celebrated 26 years with her husband and is still as smitten as ever.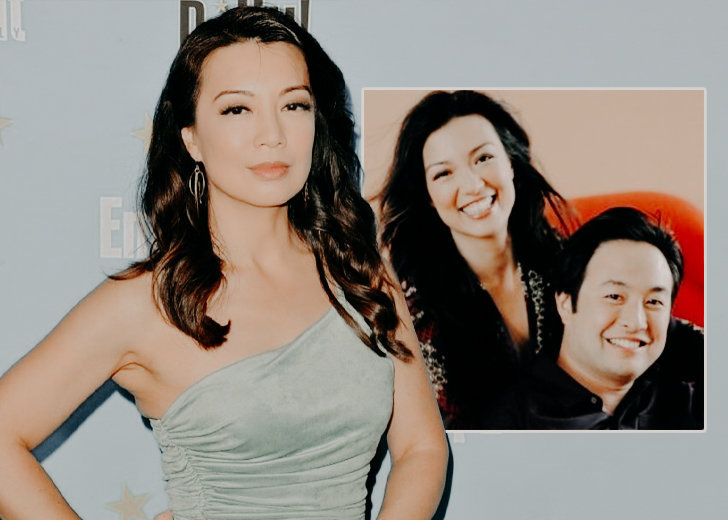 Ming-Na Wen and her husband, Eric Michael Zee, recently celebrated their twenty-six year of marriage with a delightful post on the former's Instagram. 
The accompanying picture featured a portrait of the lovely couple followed by a heartfelt caption. 
"What a honey of a hubby!" Wen exclaimed before wishing her beau on their 26th anniversary. 
The Mulan star also claimed that she loved her husband more after 26 years of marriage than when the two of them tied the knot. 
Wen Was Not into Asian Men
During The Joy Luck Club virtual reunion in November 2020, the actress walked fans and her fellow club members through the day she met her would-be husband. 
Apparently, Wen was supposed to be at The Joy Luck Club special screening that day, and Rosalind Chao, one of her girlfriends, was supposed to give her a ride. 
However, Chao got caught up in her chores and could not pick Wen up. So, Wen called up her acting teacher, who in turn gave Zee her number and asked him to drop her off. 
Wen also confessed that she was not into Asian men at the time and so she sent him off to see the premiere while she went out to have dinner with her girlfriends. 
She recalled that all of her girlfriends' first reaction to seeing Zee was, "Who's that guy? He's cute."
Much like Wen, Zee is also a resident star in Tinseltown with acting credits in movies like Independence Day (1996), Fist of Legend (1994), and Dr. Quinn, Medicine Woman (1993).
The World's Greatest Dad
The last time fans saw Zee on Wen's Instagram was on June 20, 2021, i.e., on Father's day. 
The post featured a series of snaps from the couple's various family vacations around the world. Of course, their two children, daughter Michaela and son Cooper Dominic, also accompanied them. 
In the caption, the actress called her husband the greatest dad in the world and their favorite travel agent because Zee had facilitated all their family vacations around the globe.
She further elaborated that it was because of Zee that the family got to experience the beauty of other cultures, languages, and cuisines. She thanked him for creating so many pleasant memories for the family to look back on. 
"WE LOVE YOU FROM HERE TO THE ENDS OF THE UNIVERSE!," she wrote before wishing a happy Father's Day to all the other dads out there. 
Wen's Daughter Is 20
Wen also celebrated her daughter's 20th birthday with a special post on her Twitter handle. In the post, She also shared a few throwback snaps accompanied by a heartfelt caption. 
Happy 20th to my little baby buddha!! ðŸÅ½'❤ï¸ÂðŸ¥°ðŸÅ½ŠðŸÅ½‰ðŸÅ½ˆðŸÅ½'

Cannot believe you're no longer a teen. Love you so so much, Michaela! You are beautiful. Exceptional. My pride and joy! 🥰❤ï¸ÂðŸ¥°â¤ï¸Â pic.twitter.com/eztyn8B8SF — Ming-Na Wen (@MingNa) November 22, 2020
While fans were quick to wish Wen's daughter on her special day, they also could not help but point out that Wen hadn't aged a day since she held baby Michaela. 
Michaela also made a cameo appearance alongside her mother in the live-action rendition of Disney's Mulan.